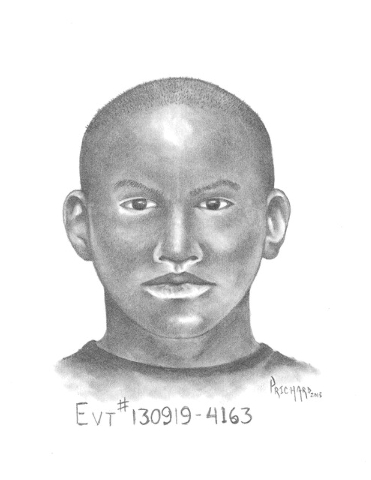 A man who police said robbed and attempted to sexually assault a woman on Thursday has not yet been found.
Las Vegas police responded to a robbery at a business in the 800 block of Rancho Drive just after 11 p.m.
The victim told police that the suspect walked in the front door and demanded money. Threatening her with a knife, he forced her into a hallway and attempted to sexually assault her.
The suspect fled the scene before police arrived. He was described as being around 5 feet 9 inches tall and weighing about 160 pounds. He was wearing a black shirt and blue jeans and was either bald or had very short dark hair, police said.
Anyone with information about this incident or suspect can contact the sexual assault section of Las Vegas police at 702-828-3421. To remain anonymous, contact Crime Stoppers at 702-385-5555 or www.crimestoppersofnv.com. Tips given through Crime Stoppers that lead directly to an arrest may result in a cash reward.