Proposed change to Las Vegas domestic violence court sparks outrage
Updated March 23, 2018 - 11:22 pm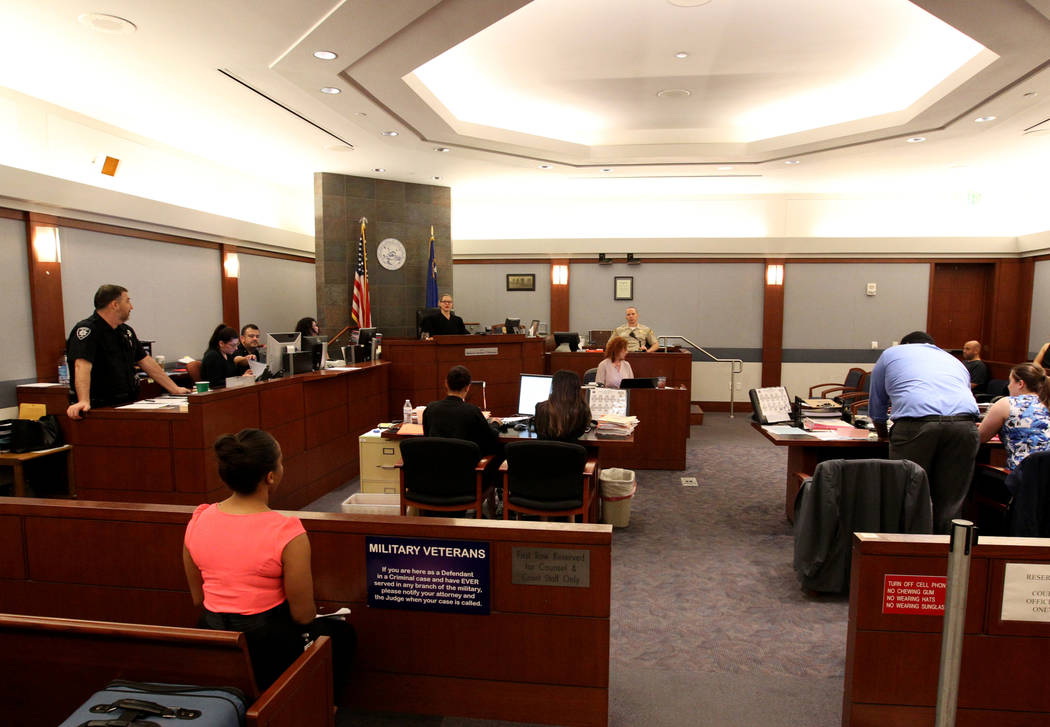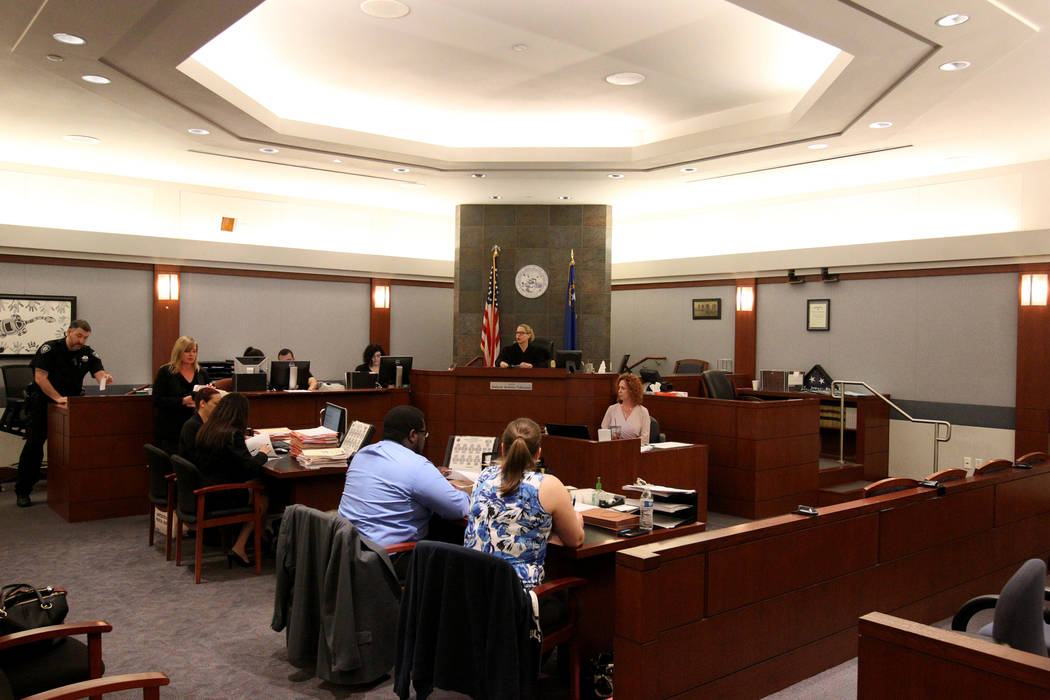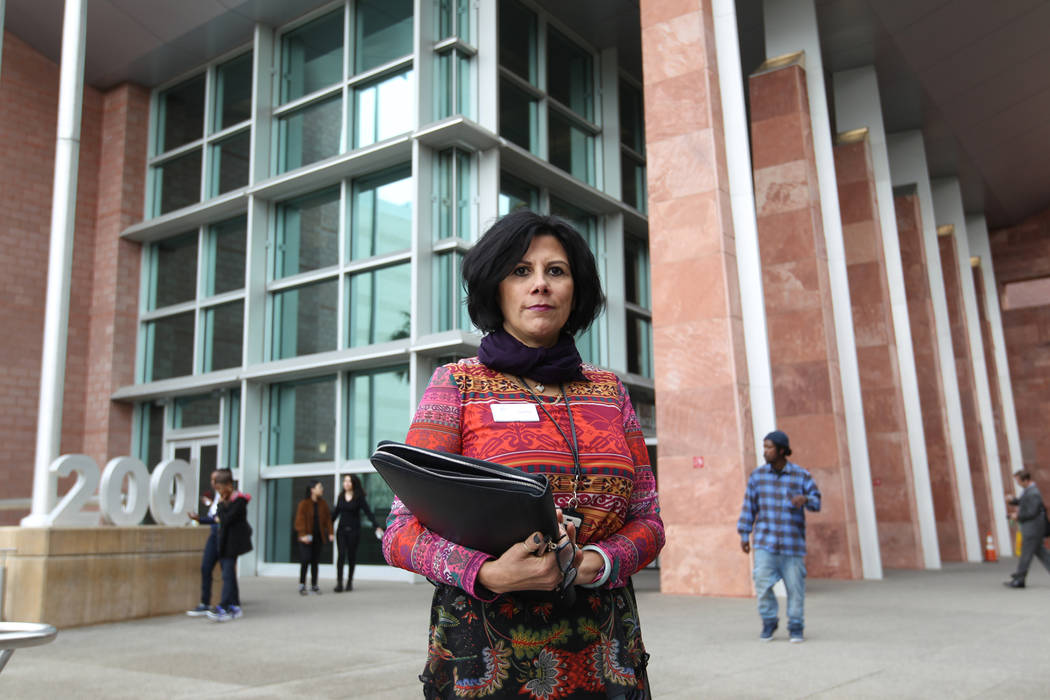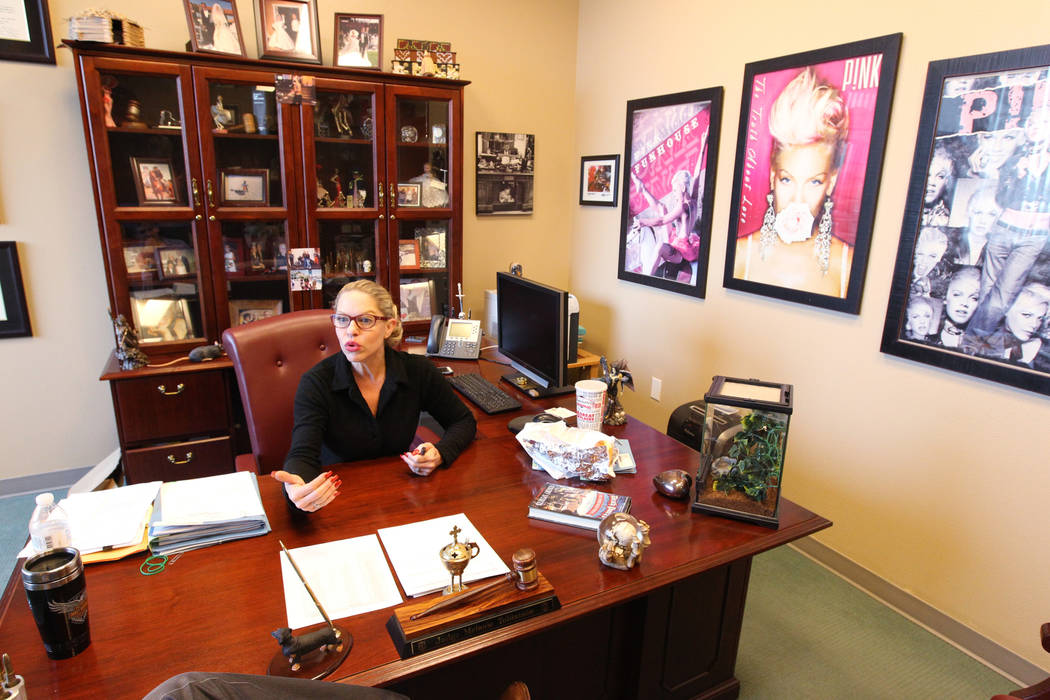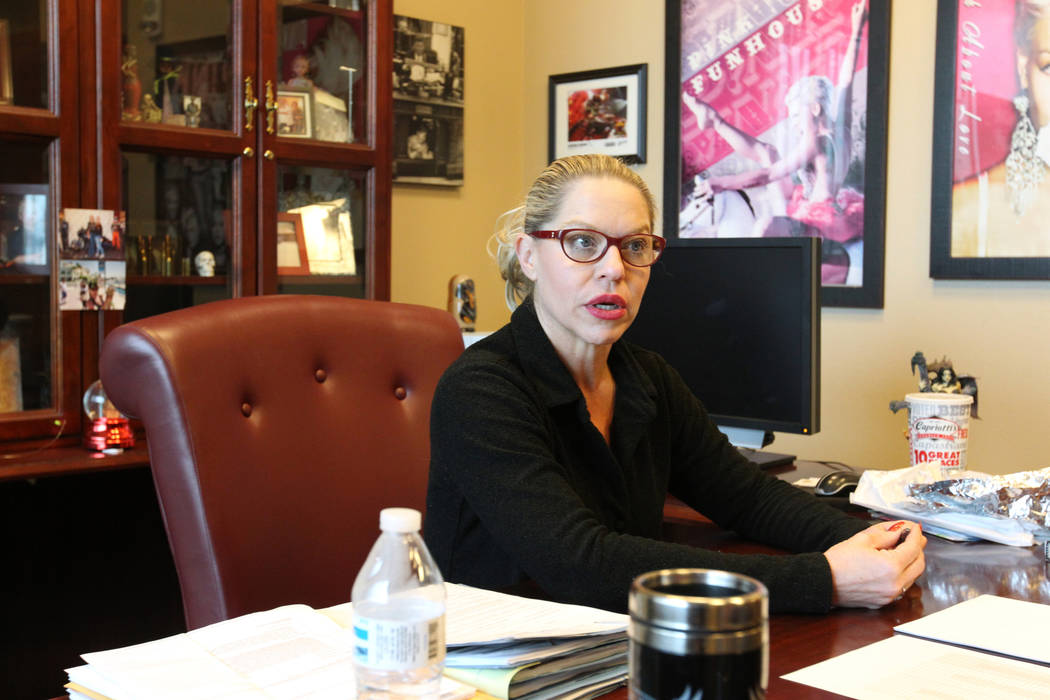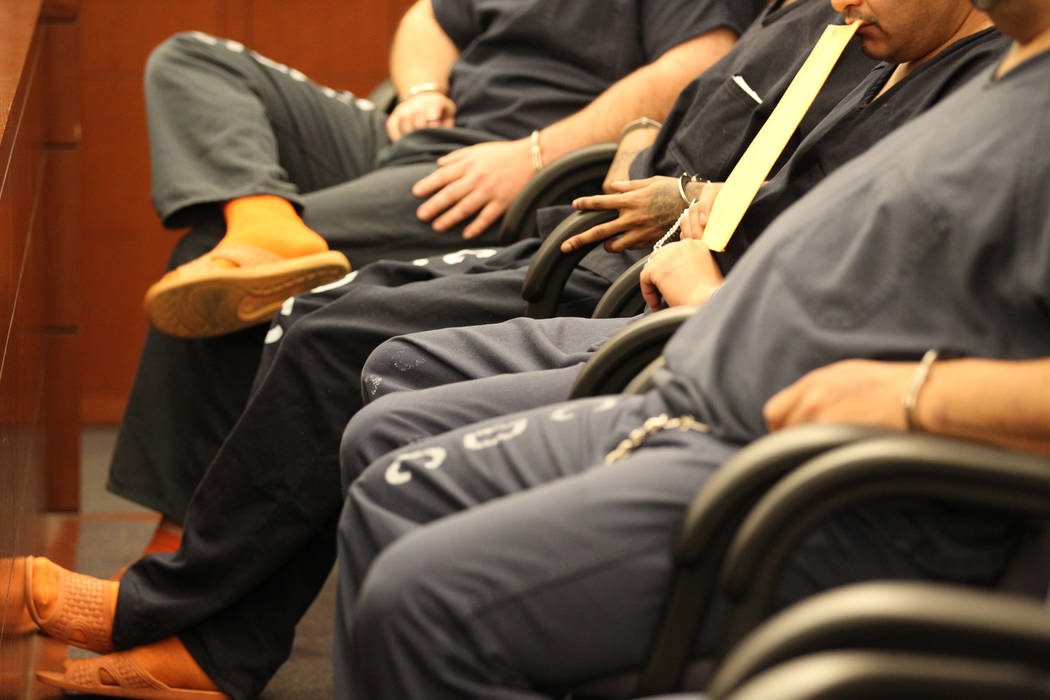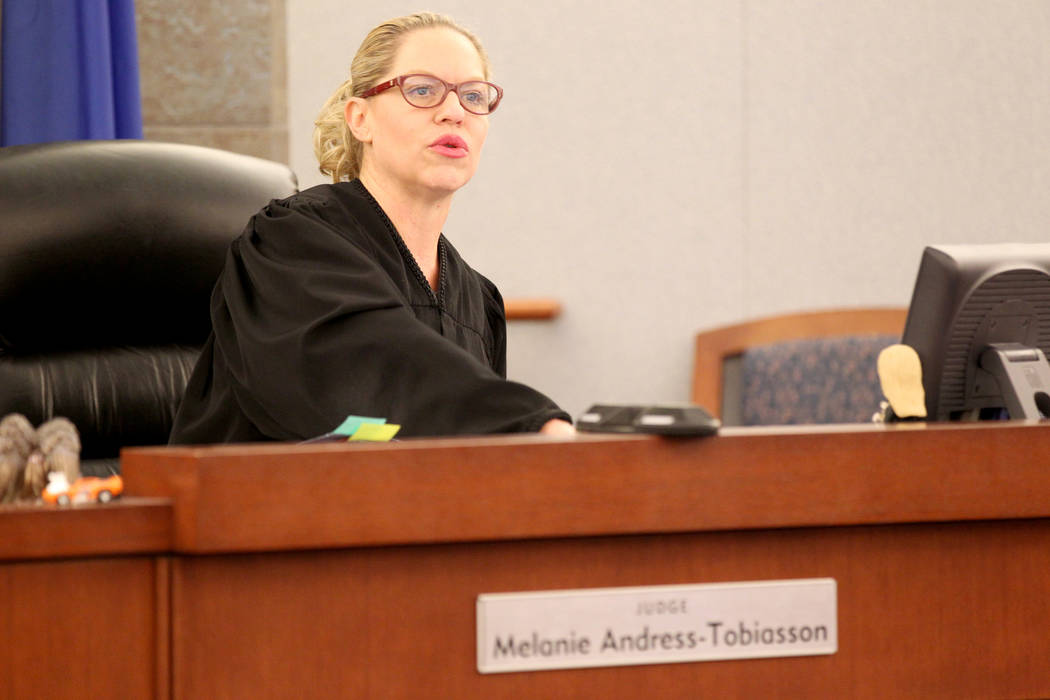 Thursday morning seems like a blur in courtroom 8C.
Within her first hour on the bench, Las Vegas Justice Court Judge Melanie Andress-Tobiasson hears almost 30 cases, all related to domestic violence.
At this speed and homogeneity, it would seem easy for a defendant to get lost in the shuffle. Andress-Tobiasson shows interest in each case.
She congratulates a curly haired man in a black jacket for completing the counseling and other requirements of his past sentencing. He thanks the judge for not locking him up again when he was late with money owed to the court.
"People may not believe this, but I don't enjoy putting people in jail," she tells him. "Peace out. Don't come back."
Since 2011 the justice court has dedicated a courtroom and judge to presiding over only domestic violence cases. A second dedicated courtroom and judge were added last year.
"It works, in my opinion, because you have the ability to recognize patterns of certain victims and certain offenders," Andress-Tobiasson said. "If you don't take the time to figure out the underlying problems about why they're in domestic violence court and keep appearing in domestic violence court, then what problem have you solved?"
But the system is in jeopardy.
Chief Judge Joe Bonaventure has called his fellow Justice Court judges to discuss and possibly vote April 11 on whether to continue the dedicated court system. He announced last year that domestic violence cases would be spread across 10 courtrooms starting in July, but he appears to have softened on that stance after getting pushback from victim advocates, prosecutors and judges.
"There definitely has been a proposal to change, but a final decision was never made, and it still hasn't been made," he said. "Once we get feedback from everybody, we'll discuss it and make a decision."
But even the proposal of change has elicited sharp criticism.
"It is, at least in our opinion, a failure for victims," Assistant District Attorney Christopher Lalli told the Clark County Commission last week.
Spreading the office's specialized prosecution team across 10 courtrooms means they will have a harder time providing support to frightened victims who may leave court before testifying, according to spokeswoman Audrie Locke.
Liz Ortenburger, executive director of Safe Nest, says her nonprofit doesn't have the funding to hire victim advocates for 10 courtrooms. That means employees like Ivette Barreres could spend more time running between courtrooms and less time informing victims about where they can get medical care, legal services and counseling.
"This is going to result in more women being killed, simple as that," Barreres said.
Contact Michael Scott Davidson at sdavidson@reviewjournal.com or 702-477-3861. Follow @davidsonlvrj on Twitter.