Prosecutors drop domestic violence charges against Aces player Riquna Williams
Updated September 7, 2023 - 6:43 pm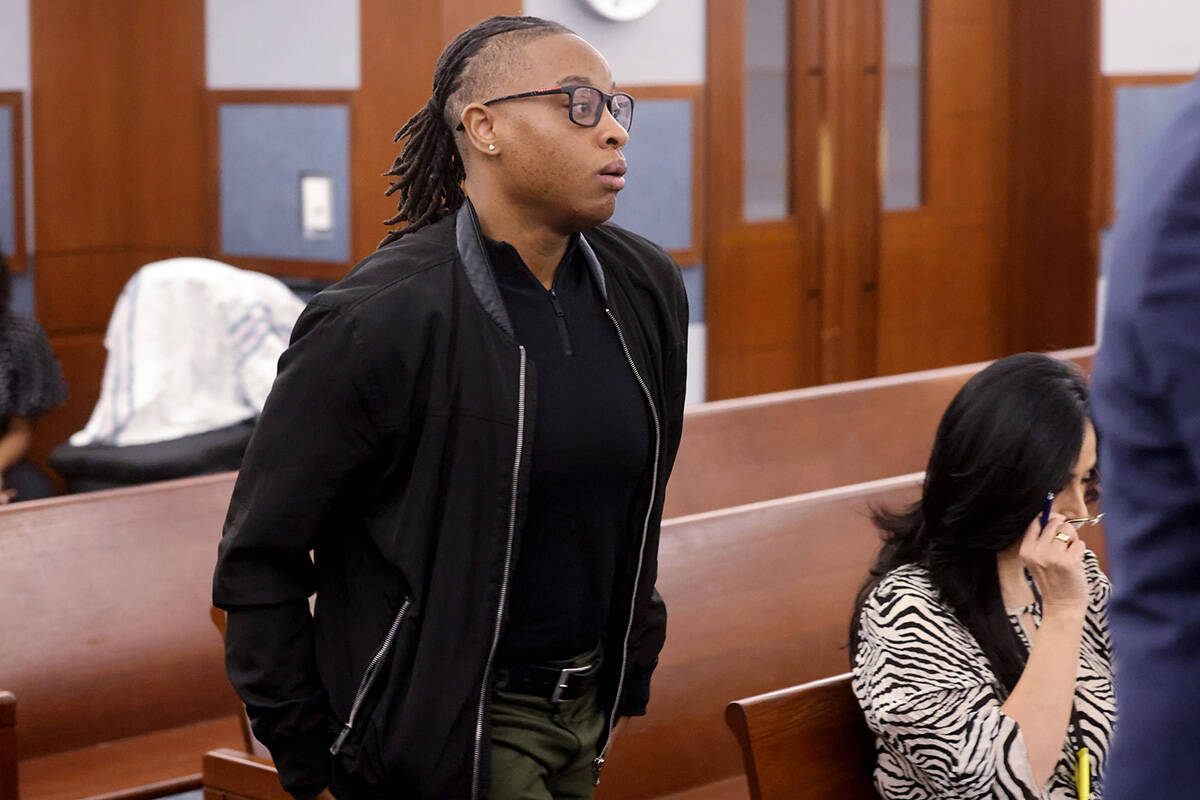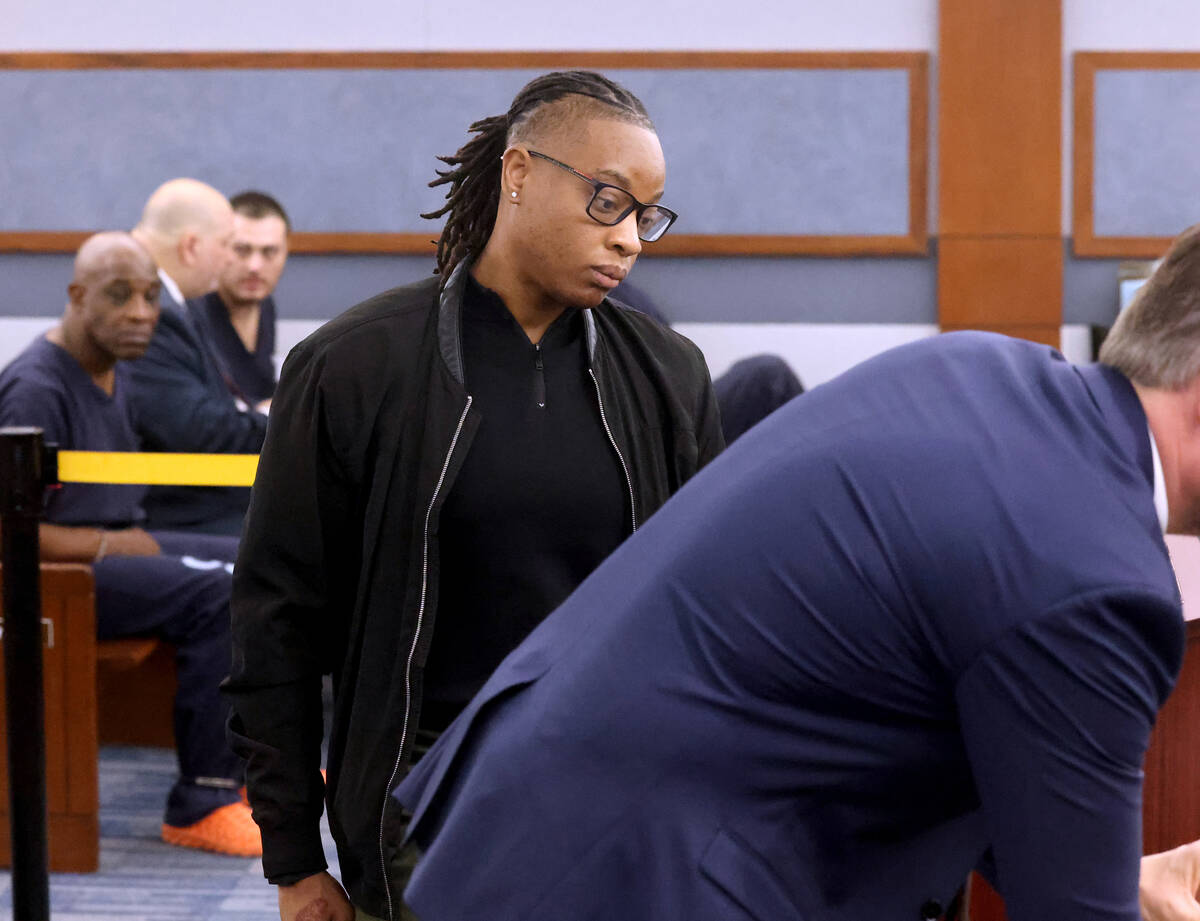 Prosecutors dismissed a domestic violence case against Aces guard Riquna Williams on Thursday after her wife failed to appear to testify for a preliminary hearing.
Williams was arrested in August and faced three felony counts of domestic battery by strangulation, assault constituting domestic violence with a deadly weapon, and misdemeanor counts of coercion and domestic battery.
Deputy District Attorney Taylor Reeves announced that the case was dismissed on Thursday but also said prosecutors were filing a Marcum notice, meaning a grand jury could still indict Williams in the future. But it remained unclear if prosecutors would present the case to a grand jury.
"At this time, I don't know," Reeves said after Thursday's court hearing.
Williams' defense attorney, Brandon Albright, who is also a former domestic violence prosecutor, said he does not believe prosecutors would take the case to a grand jury.
"It's certainly their prerogative, but there are many, many, many more serious cases that are worth the time of the grand jury and the public and the court system," Albright told reporters after the hearing Thursday.
Williams' wife moved to Florida after Williams was arrested and recently stopped replying to state employees with the district attorney's office, Reeves said Thursday. Albright said his investigator had reached Williams' wife and learned that she "had no desire to come back to Las Vegas" to testify.
The preliminary hearing scheduled Thursday was for Justice of the Peace Amy Wilson to determine if there was enough evidence for Williams to stand trial.
Liz Ortenburger, CEO of SafeNest, a nonprofit and shelter for victims of domestic violence, said it's incredibly common for victims in domestic violence cases to either recant their statements or refuse to testify in court hearings. That happens in about 70 percent of national cases, Ortenburger said, but she believes the rate is higher in Clark County, which has to deal with up to 5,000 felony domestic violence cases a year with limited resources.
"When you don't have a victim to support a testimony, that case is typically going to be dropped pretty quickly," she said.
'All very triggering'
Advocates for domestic violence victims have looked at ways to prevent abuse before the involvement of police and criminal charges, as more positive outcomes could be possible through intervention or mental health treatment, Ortenburger said.
Victims might not want to testify against defendants if they want to continue a relationship, and others don't want to be put in a position where they have to prove they were victimized to a judge or jury, she said.
"It's all very triggering and re-traumatizing with really no positive conclusion," Ortenburger said.
Police arrested Williams after her wife told officers that the basketball player had attacked her, punching and choking her after Williams' wife said she wanted a break from their relationship, according to Williams' arrest report. Williams' wife told police that Williams attacked her in their home on July 25 and threatened to kill her, the report said.
'Addressing her issues'
Williams had claimed that "she was the victim," although an officer who wrote the arrest report indicated Williams was "unable to provide me with a consistent statement." A woman who identified herself as Williams' psychologist called police before the arrest and said Williams was making suicidal statements, according to records of 911 calls.
Shortly after Williams' arrest, the Aces released a statement indicating she would not be participating in team events. She hasn't played this season for the Aces after being listed out with a lower back injury.
The Aces did not immediately respond to a request for comment on Thursday.
Williams' attorney said she hopes to participate in the upcoming playoffs. Her attorney said that she has been in mental health treatment since her arrest and has been "addressing her issues."
"She's trying very hard to become a better person, and more than anything she's looking forward to rejoining her team," Albright said.
Contact Katelyn Newberg at knewberg@reviewjournal.com or 702-383-0240.