Prosecutors issue arrest warrant, seek help finding Strip shooting suspect
February 26, 2013 - 2:12 am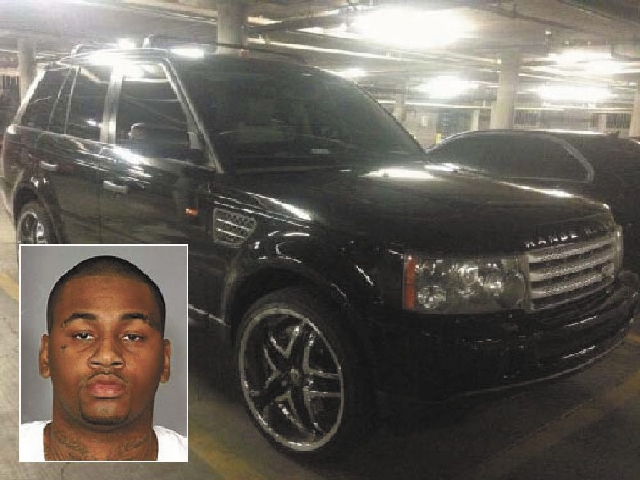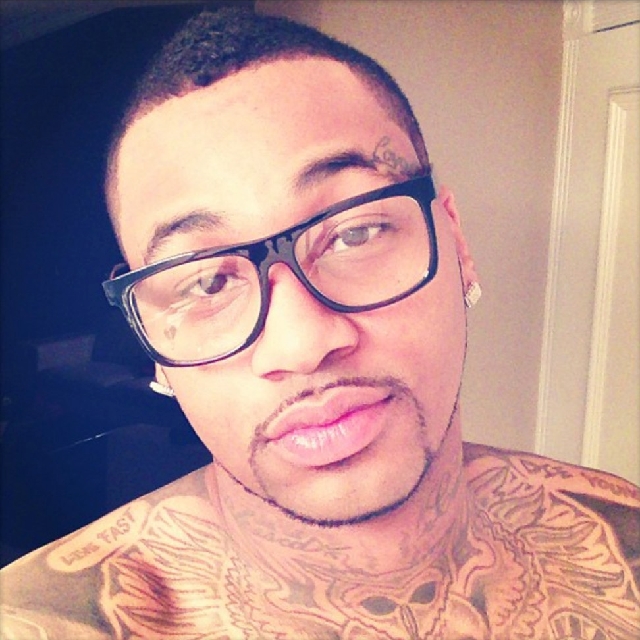 Police have a message for friends of Ammar Harris: If you help him hide, you will be arrested.
Las Vegas police on Monday urged anyone harboring the fugitive accused in a deadly shooting and car crash on the Strip to come forward with information.
"You may think you're being a friend, but keep in mind Ammar Harris is wanted for the murder of three citizens," homicide Capt. Chris Jones said.
Few new details were released Monday about the case, or the possible whereabouts of Harris, who is charged with causing the deaths of three people in a shooting and subsequent car crash at Las Vegas Boulevard and Flamingo Road early Thursday.
Homicide Lt. Ray Steiber said it's not clear whether Harris, who has ties to Florida, Georgia, South Carolina and California, had left Las Vegas.
"At this point, we're not 100 percent sure," Steiber said.
Clark County District Attorney Steve Wolfson said a warrant had been issued Friday in case authorities caught him outside the valley. But he has evaded capture.
"This was horrendous behavior," he said after the police news conference. "It was reckless. It was callous. And we're not going to tolerate this in this community."
Police said the incident stemmed from an argument between Harris and Kenneth Cherry, 27, in the valet area at Aria about 4:20 a.m.
Cherry left the hotel in a Maserati, and Harris followed in a black Range Rover. Police said Harris fatally shot Cherry in the chest as both drove north on the Strip. Cherry then crashed the Maserati into a taxi, which burst into flames.
Cabdriver Michael Boldon, 62, and his passenger, Sandra Sutton-Wasmund, 48, of Maple Valley, Wash., were burned beyond recognition.
Sutton-Wasmund had been in Las Vegas for a fashion convention.
An unidentified passenger in Cherry's Maserati was grazed in the arm by a bullet. He was not badly hurt.
The Range Rover was found Saturday at the Meridian Apartments, where Harris lived just east of the Strip.
Harris has an extensive criminal history in Las Vegas, including arrests on charges of sexual assault, robbery, kidnapping, coercion with a deadly weapon and pandering with force, a charge often associated with prostitution.
Cherry was an aspiring rapper who used the name Kenny Clutch, but he made his living as a pimp known for beating women, according to court documents.
He and Cherry had been at Aria's Haze nightclub attending a performance by rapper French Montoya earlier Thursday morning.
Harris, who also goes by the name Ammar Asim Faruq Harris, is considered armed and dangerous.
He has several tattoos, including a heart-shaped image below his right eye and a large owl on his neck. He also had a history of arrests in Florida and Georgia, according to public records.
Anyone with information is asked to call the Homicide Section at 702-828-3521 or, to remain anonymous, Crime Stoppers at 702-385-5555. Tips to Crime Stoppers leading to an arrest or indictment could result in a cash reward.
Staff writer Antonio Planas contributed to this report. Contact reporter Mike Blasky at mblasky@reviewjournal.com or 702-383-0283.