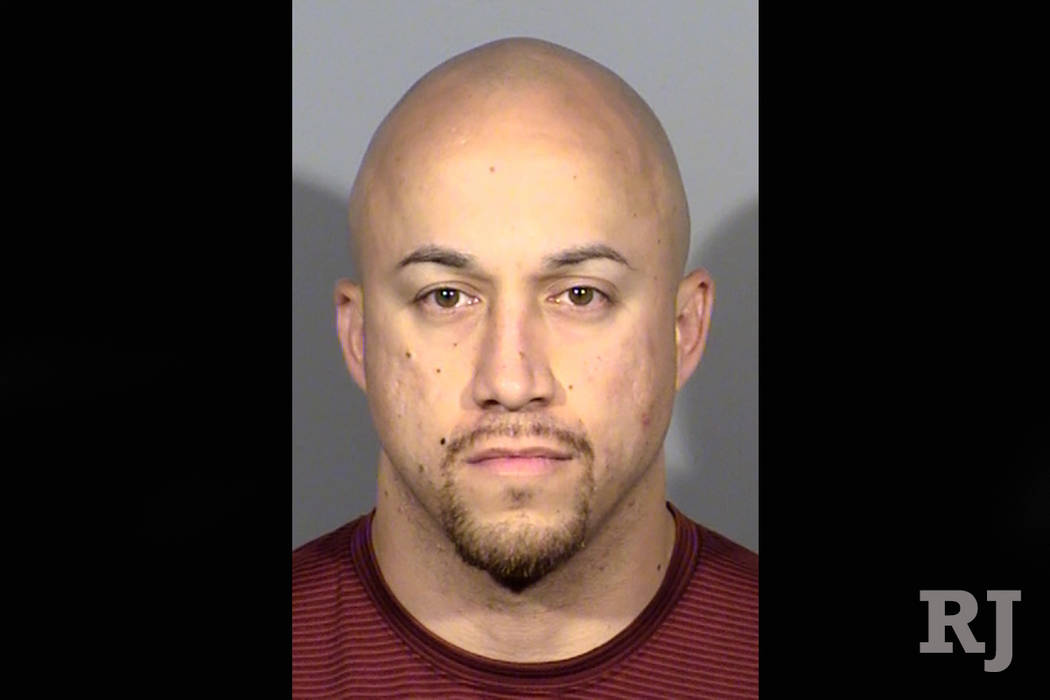 A later date has been set for the public to review evidence presented to a grand jury in a former Las Vegas police officer's dismissed manslaughter case.
The review for former Metropolitan Police Department officer Kenneth Lopera is set for 9 a.m. Sept. 24 at the Clark County Government Center, 500 S. Grand Central Parkway. The review originally was set for Sept. 11.
Lopera was charged last year with involuntary manslaughter and oppression under color of office in the death of 40-year-old Tashii Brown on the Strip, but the case was referred to a grand jury. He avoided an indictment in July, and his criminal charges were dropped last month.
Brown was acting erratically in a resort before he began running from officers early on May 14, 2017, police said. Lopera caught up with Brown outside the casino and suspected he was trying to steal a truck.
Police said Lopera stunned Brown with a Taser seven times, punched him in the head and placed him in a chokehold for more than a minute. Brown would not have been charged with a crime had he survived, police have said.
The Clark County coroner's office said Brown died of asphyxia due to police restraint procedures. Methamphetamine use and an enlarged heart contributed to his death, which the coroner's office ruled a homicide.
Lopera retired from the department.
During the review, the public will be able to submit written questions that may be read by an official.
Contact Blake Apgar at bapgar@reviewjournal.com or 702-387-5298. Follow @blakeapgar on Twitter.