Remembering Jeff German: A year after slaying, immeasurable impact of RJ reporter's work lives on
Updated September 2, 2023 - 8:57 am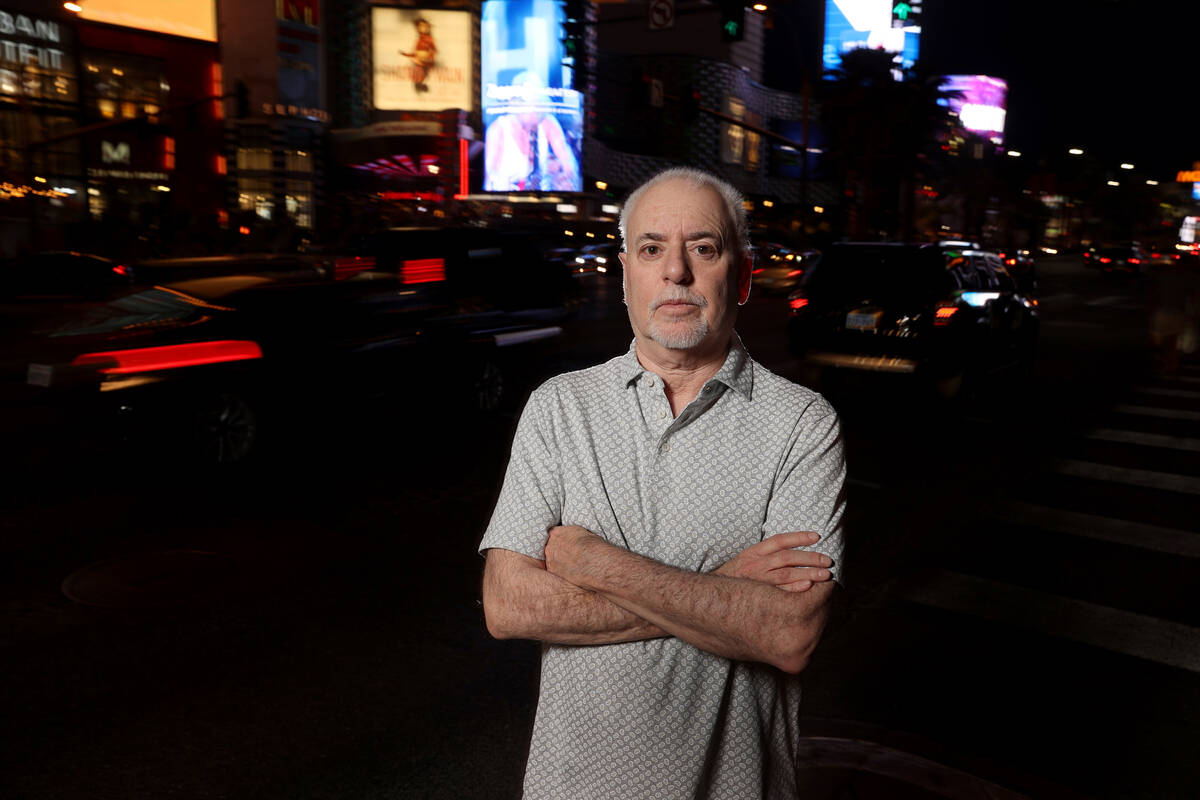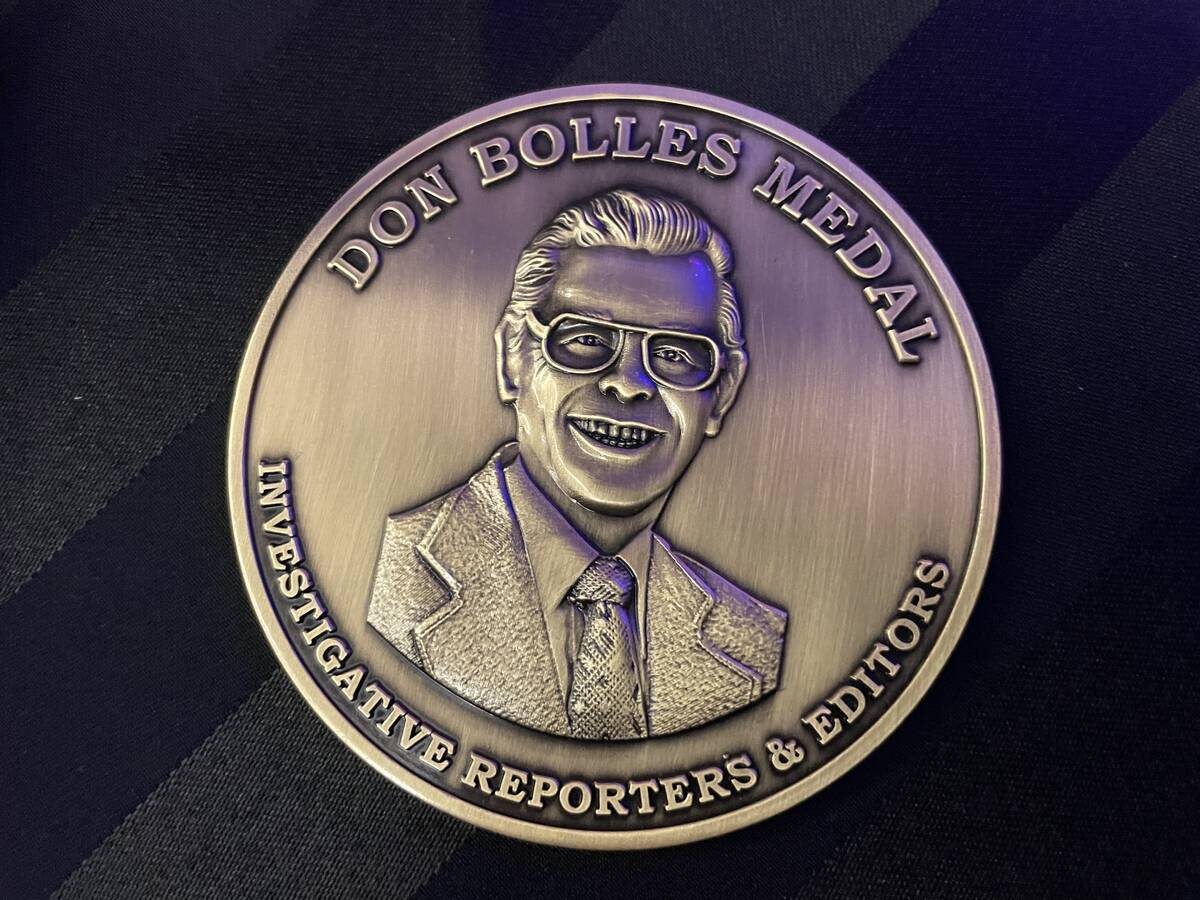 Las Vegas Review-Journal investigative reporter Jeff German was murdered one year ago this weekend, and reverberations from the slaying are still felt throughout American journalism.
Not only has the fatal stabbing been described by authorities as a violent act of retribution in response to reporting, but the criminal case poses a unique threat to the reporter shield law that allowed German to tell so many important stories for decades.
"I think it's really difficult, if not impossible, to measure the impact that has emotionally on journalists, both in the Las Vegas Review-Journal newsroom and beyond in the broader community and across the country," said Katherine Jacobsen, the U.S. and Canada program coordinator for the Committee to Protect Journalists.
On Wednesday, German posthumously received the 2023 National Press Club's President's Award in recognition of his distinguished career.
In June, German was given the Don Bolles Medal by Investigative Reporters and Editors, an honor named after an Arizona Republic investigative reporter killed by a car bomb in 1976 in retaliation for his reporting.
German had spent 40 years uncovering Las Vegas' secrets, reporting on everything from political corruption to the fall of organized crime in the rapidly expanding desert casino town.
"We would joke about retirement," said former federal prosecutor turned criminal defense lawyer Richard Wright. "I'd ask him when he's retiring, and he'd say, 'Never.'"
The killing of a veteran reporter whose decades of work exposed public wrongdoing stunned Las Vegas, a community German long called home.
Within days, authorities had arrested Robert Telles, then Clark County's public administrator, on a murder charge, saying evidence showed that the elected official had killed German out of anger over stories about him.
Telles had lost his bid for re-election three months before German was killed, in the wake of articles German had written about Telles' conduct and turmoil inside the county office, which included allegations of bullying and an alleged affair Telles had with a subordinate.
The official made multiple public posts about his frustrations with German on his Twitter account after German's initial investigation, and published a letter on his election website claiming the accusations were false.
Telles is slated for trial Nov. 6, although litigation in the case remains before the Nevada Supreme Court, and it is expected to be one of the few prosecutions carried out in the U.S. against a suspect accused of killing a journalist.
Jacobsen said violence against journalists remains rare in the U.S., although attacks such as German's killing and the 2018 mass shooting at the Capital Gazette newspaper in Annapolis, Maryland, are recent exceptions.
Prosecutors ready for trial
Court proceedings surrounding the criminal case have been tumultuous in the year since German's killing, as Telles moved to represent himself.
A delay in the criminal proceedings, which is common in murder cases, is possible up until the trial date.
But Clark County District Attorney Steve Wolfson said prosecutors have a "strong case" and will be ready to move forward at the trial date, even if the Supreme Court does not weigh in on the case first.
"We hope that the Supreme Court acts before then, but we're going to announce readiness when the calendar call comes," Wolfson said in a recent interview with the Review-Journal.
Tom Pitaro, a longtime Las Vegas defense attorney who knew German for decades, agreed that it's possible that Telles' trial moves forward in November, despite how frequently murder cases are delayed.
"There's reasons why you want to push some cases to the head of the line, because community interest or the importance of it," Pitaro said.
Prosecutors have pointed to what they called "overwhelming evidence" against Telles, including his DNA found underneath German's fingernails, and clothing and pieces of a shoe found at Telles' home matching items worn by a suspect seen in surveillance footage wandering German's neighborhood the day he was killed. Telles has pleaded not guilty and has maintained he was framed.
An unprecedented challenge
The Review-Journal entered a separate battle over officials' desire to search German's personal devices that were seized by the Metropolitan Police Department after his death.
The fight over German's personal devices began shortly after police found his body on Sept. 3, 2022, and seized a cellphone and five computers from the crime scene and his home.
The Review-Journal has argued that the devices may contain information about his confidential sources, including those who may have worked for the district attorney's office or Metro, and that the information is protected by Nevada's shield law, which protects news reporters from forced disclosure of sources.
The issue remains in front of the Supreme Court, as the Review-Journal has opposed a proposed protocol approved by District Judge Michelle Leavitt to search the devices. The protocol mirrors a plan suggested by Metro's lawyers and calls for the devices to be searched by two detectives and the two prosecutors on the case.
Meanwhile, the news organization has proposed that the devices be searched by special hearing masters, consisting of former District Attorney David Roger and former U.S. Magistrate Judge Peggy Leen, who would help determine what information could be turned over to prosecutors.
"Although the Review-Journal Parties very much want justice for their murdered colleague, they are not willing to dishonor his memory by submitting to a process that strikes at the very heart of his work as a journalist," attorneys for the news organization wrote in documents filed to the Supreme Court.
The Reporters Committee for Freedom of the Press has moved to submit a friend-of-the-court brief to the Supreme Court, backing the news organization and joined by 53 outlets, including The Associated Press, Gannett, McClatchy, the Nevada Press Association, the New York Times, the Washington Post and the Los Angeles Times.
Grayson Clary, an attorney for the Reporters Committee, said it's "disconcerting" that attorneys for Metro pushed back against the Review-Journal's proposed plan to review German's materials through the special hearing masters.
Jacobsen, with the Committee to Protect Journalists, likewise said she felt that law enforcement's continued push to view German's devices is "insulting to his memory" and could set a concerning precedent for journalists across the country.
Clary said he is not aware of another case challenging the confidentiality of a journalist's sources past the reporter's death.
The Reporters Committee has intervened in criminal cases before, Clary said, but never one with this set of circumstances.
"What's unprecedented here is it's a criminal case about the reporter's own murder," he said.
'Jeff's on the phone again'
Sources and colleagues who worked with German during his decades in Las Vegas all described a dogged, dedicated reporter who wouldn't give up on a story. His sources said he was a constant in their lives, always chasing information.
Wright said he can't remember a month that went by in the past 40 years when German didn't call him up to ask about an investigation or case.
Pitaro said German called his office so frequently that it became a joke — "Jeff's on the phone again." He wrote plenty of stories that Pitaro wished weren't written, but Pitaro said German was never unfair in his reporting.
Both Pitaro and Wright said it was hard to wrap their heads around the allegations made against Telles by prosecutors.
"It's still tough to believe, to tell you the truth," Wright said. "Especially the circumstances."
Pitaro said he taught Telles at UNLV's Boyd Law School before he graduated in 2014, and he remembered Telles as a relatively normal student who was always laughing.
Pitaro called the allegations against Telles "mind-boggling" and said it's hard to imagine the premeditated killing of a journalist for his work.
Most murders happen "in the heat of the moment," Pitaro said, and the alleged reasoning behind German's killing feels "out of proportion."
"We don't expect our reporters to be injured, we expect them to report," Pitaro said. "We don't view them as being people who should be in harm's way."
German worked as a reporter and columnist for the Las Vegas Sun for more than three decades.
He reported on politics, organized crime and the court system, which included extensive coverage of the death of Ted Binion. His columns throughout the '80s and '90s occasionally poked fun at figures such as mobster Anthony "Tony The Ant" Spilotro, mob associate Herbert "Fat Herbie" Blitzstein, former casino executive Steve Wynn, former state Sen. Harry Reid and then-local defense attorney Oscar Goodman.
In a 1993 column for the Sun, German wrote about turning 40, growing up and wondering if he "made a difference."
"You've given up trying to change the world," German wrote about hitting the birthday milestone. "You just want to make it a little better."
German, who would have turned 70 on Aug. 23, joined the Review-Journal in 2010 and later became the first member of the newspaper's reconstituted investigative team.
His work at the Review-Journal included uncovering lavish spending at the Las Vegas Convention and Visitors Authority, hosting Season 2 of the true-crime podcast "Mobbed Up," and breaking news about the investigation into the Oct. 1, 2017, Route 91 Harvest festival mass shooting.
Top Review-Journal editors named German the newsroom's MVP — its most indispensable staffer — for his work in calendar year 2017.
"Jeff loved breaking big stories," Review-Journal Executive Editor Glenn Cook said. "It never got old. And, as a result, neither did he. He brought such energy and pride to all his work. It was contagious."
Contact Katelyn Newberg at knewberg@reviewjournal.com or 702-383-0240. Follow @k_newberg on Twitter.