Robert Telles' murder trial postponed
Updated February 1, 2023 - 10:31 am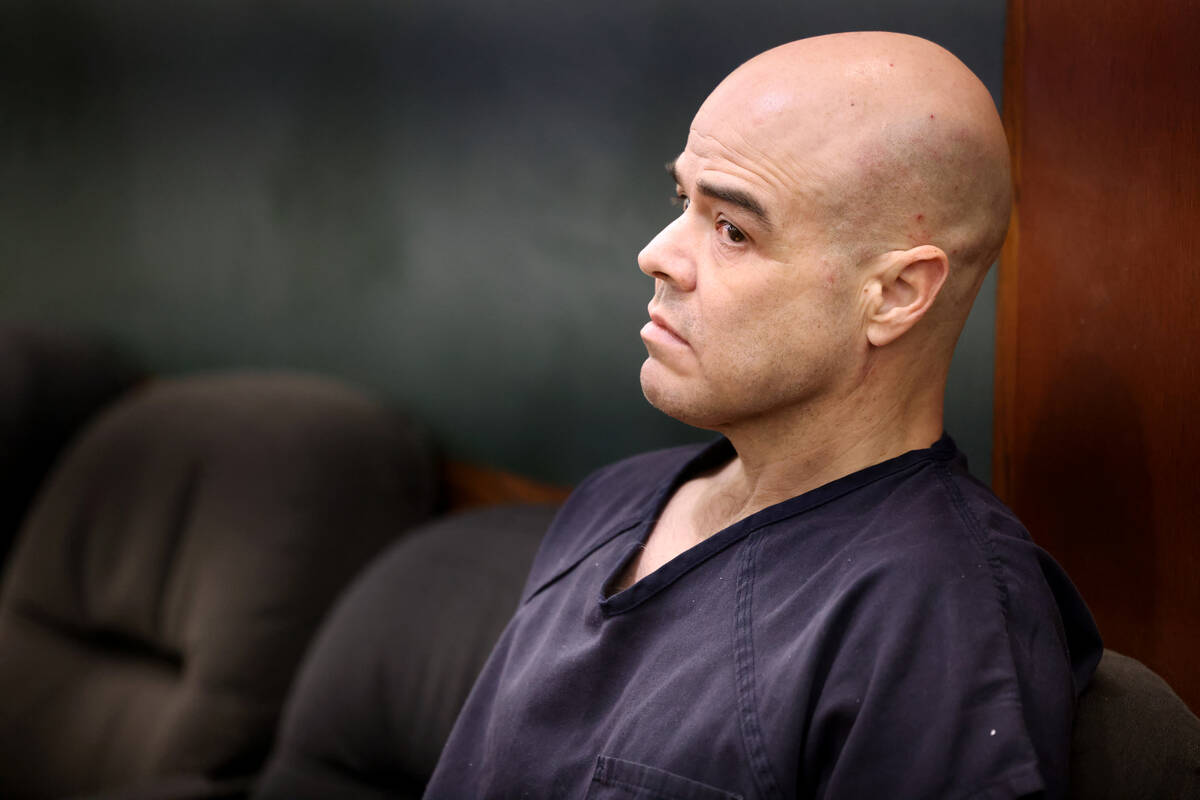 The murder trial for a former elected Clark County official charged in the slaying of a Las Vegas Review-Journal reporter was postponed for seven months on Wednesday.
A defense attorney for former Public Administrator Robert Telles said he would not be prepared to go to trial in April, and District Judge Michelle Leavitt set a new date for Nov. 6 during a hearing on Wednesday morning.
The 46-year-old is facing a murder charge in connection with the killing of investigative reporter Jeff German.
Prosecutors and the Metropolitan Police Department have previously said the investigation is stalled because of a legal fight between the state and the Review-Journal over German's personal devices, which were seized by police and could contain information about German's confidential sources.
"I think given the events that have been going on, especially regarding the phone … I do not think that we would be prepared for trial at that time," Telles' attorney, Damian Sheets, said about the initial trial date.
The Review-Journal has argued that information on German's personal devices is protected by Nevada's shield law. Metro has claimed that investigators want access to the devices to search for information that would be useful to both the prosecution and Telles' defense, and that not searching the devices would violate Telles' constitutional rights.
Last week, District Judge Michelle Leavitt rejected a motion from the Review-Journal that called for sanctions on Metro over how investigators had searched German's cellphone. The newspaper has argued that officials misled the paper by stating in written communication and during court hearings that German's devices had not been searched.
The Review-Journal has also requested that a special hearing master search the devices to relay information to investigators.
The Supreme Court is now left to decide if and how German's devices could be searched, although the justices could order the case to be returned to District Court for Leavitt to decide.
Prosecutors have accused Telles of fatally stabbing German over articles he had written about Telles' conduct as an elected official and claims that he created a toxic work environment.
After Wednesday's hearing, Sheets said he was still working on gathering all the evidence from investigators, which he said should include any information on German's personal devices that would be considered exculpatory evidence, which is favorable to a defendant.
"I hope the public understands the defendant has a right to a fair and impartial trial," he said.
Telles remained in the Clark County Detention Center on Wednesday without bail. A status check in the case is scheduled for May 3.
Contact Katelyn Newberg at knewberg@reviewjournal.com or 702-383-0240. Follow @k_newberg on Twitter.