Rocker Neil released from jail
February 25, 2011 - 6:12 pm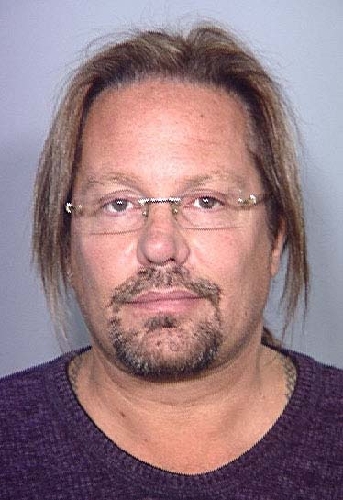 Rocker Vince Neil has been released from the Clark County Detention Center and placed under house arrest to serve out the rest of his sentence for driving under the influence.
In January, the Mötley Crüe frontman pleaded guilty to the charge. As part of a plea deal, he was scheduled to spend 15 days in the Clark County Detention Center and 15 days on house arrest. He spent only 10 in jail and was released Friday.
The 50-year-old was also ordered to pay a $585 fine, attend DUI school and take part in an online victim impact panel. Prosecutors had sought jail time because of a 1984 drunken driving crash in California that resulted in a man's death.
He was pulled over by Las Vegas police in his Lamborghini about 11 p.m. on June 27. He was driving 60 mph in a 45 mph zone while weaving between lanes on Desert Inn Road near Las Vegas Boulevard, police said.
Neil failed several field sobriety tests and a Breathalyzer test. According to the police report, his blood-alcohol level was nearly three times the legal limit.