Roommate of then-city attorney got unusual plea deal in child sex case
Updated March 23, 2023 - 10:14 am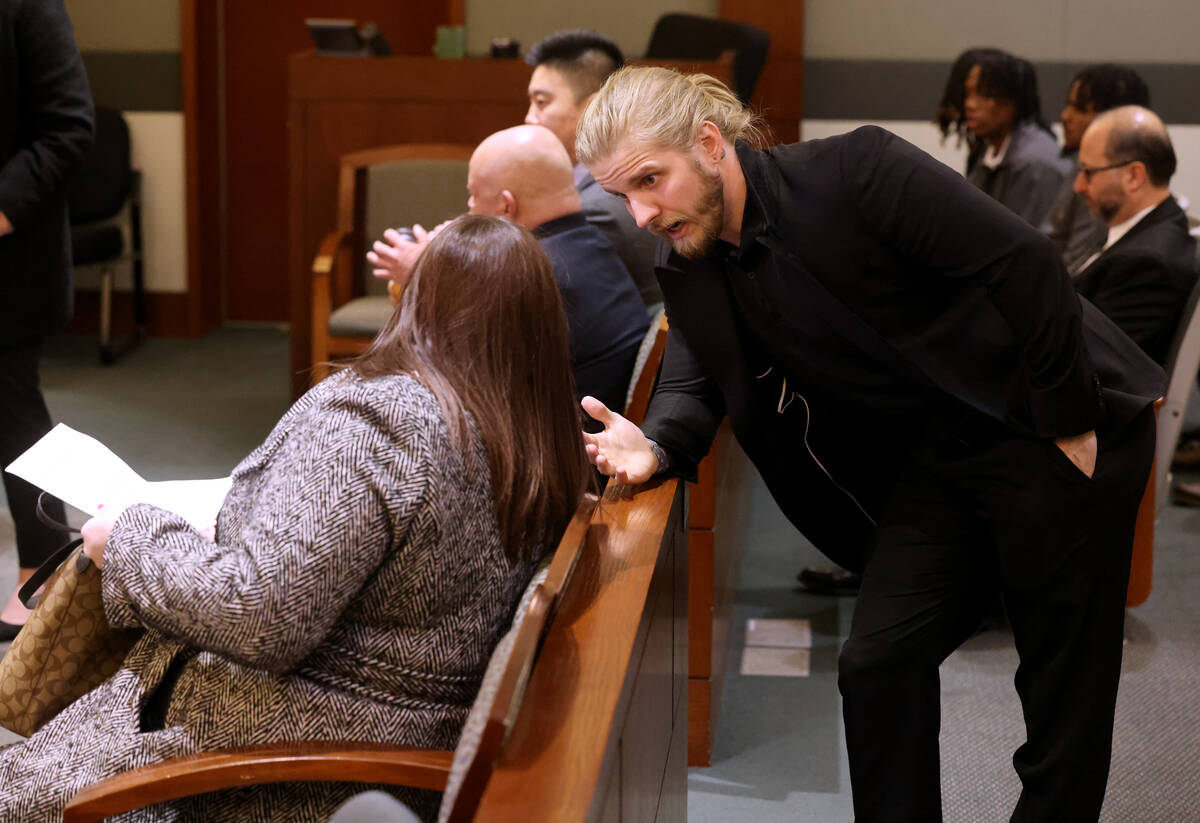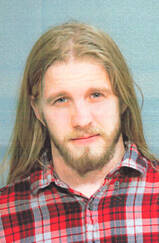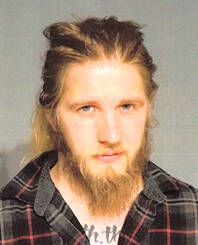 Clark County special prosecutor Eric Jorgenson concedes he gave an unusual plea deal to a sex offender — a man who is the longtime roommate of a former Las Vegas city attorney.
Keith Weller pleaded guilty in 2019 to the attempted sexual assault of a 13-year-old girl. But once he completes probation, he can instead plead guilty to coercion, a charge that does not require him to register as a sex offender.
Weller, 30, has lived for years with former City Attorney Brad Jerbic, 64, who repeatedly intervened to get Weller unpaid internships and work at the city, records show. City staff at the time questioned Jerbic's actions and Weller's qualifications, according to emails obtained by the Las Vegas Review-Journal.
Former and current city officials said they were unaware of the criminal case against Weller and his relationship with their chief counsel. Jerbic retired in July 2020 after nearly three decades as city attorney. Weller was working for Jerbic when he was arrested in July 2017.
Councilwoman Victoria Seaman, who is suing the city in an unrelated matter, said she believes she and her colleagues should have been informed.
"While I am unfamiliar with this particular case, it is essential the city follows all of its policies investigating a situation like this and be completely transparent in the results," she said.
District Attorney Steve Wolfson appointed Jorgenson, who worked with Jerbic at the DA's office in the 1980s, to prosecute Weller.
"I've known (Jerbic) for many years," Jorgenson said. "When I started, he was in the office, and he actually helped me a lot."
But Jorgenson said his connection to Jerbic had nothing to do with Weller's plea deal. Jorgenson said he agreed to it because the victim's family wanted to avoid a drawn-out trial, and the victim was his "whole concern."
"It's unusual what I did, but I did it, and I did it because I felt like that was the best thing for her," the special prosecutor said.
The victim and her mother said they agreed to a plea bargain because they did not want to relive the assault, but they thought Weller would always be a registered sex offender.
"My parents wouldn't have agreed to it unless he would have had something on his record," said the victim, now 19. "Looking back on it now, it's such a big pain to my heart that I never got the justice that I would have wanted to see through."
The Review-Journal typically does not identify victims of sex crimes.
Jerbic, Weller and Wolfson, who served as a city councilman for eight years during Jerbic's tenure, did not respond to multiple requests for comment.
The case, revealed for the first time in this story, raises questions from city officials and legal experts about the potential preferential treatment for a friend of a top government official. It also raises questions about Jerbic's judgment in allowing his roommate to work as his unpaid assistant and attend government meetings while under indictment and after pleading guilty to sex crimes involving a child.
Child sex case
Weller and the victim met at a Las Vegas comic convention and communicated on Instagram. He was later accused of molesting the girl at her Henderson home in July 2017, court records show.
Originally charged with a dozen criminal counts — including five counts of sexual assault of a minor under the age of 14 — Weller pleaded guilty to attempted lewdness with a child and attempted sexual assault, both felonies.
The Nevada Department of Parole and Probation recommended prison time for Weller, but Jorgenson did not oppose probation. In November 2020, District Judge Stefany Miley ordered Weller to serve at least 30 months but suspended his sentence.
If he completes his probation without incident, Weller can withdraw his plea and instead plead guilty to non-sexual coercion, a different felony that does not require registration as a sex offender.
As part of the plea deal, Weller agreed to pay his victim $100,000 in restitution. It's unclear where that money came from. Court records state it was paid by an unnamed benefactor.
Jerbic did not respond to an email asking if he paid the restitution.
The victim said the check, of which she no longer has a copy, was not signed by Weller or anyone with his last name.
The district attorney's office could not say why Jorgenson was appointed because its copy of the file has been destroyed, consistent with the DA's retention policy.
Assistant District Attorney Christopher Lalli said a special prosecutor is appointed when a case has a conflict or the potential for one. Weller's victim recalled being told that Jorgenson was appointed in the case because her attacker lived with the city attorney.
The district attorney's retention policy indicates that the official file, which may contain a copy of the restitution check and reason for the conflict, still resides with the special prosecutor. Jorgenson said he does not have those documents.
Jorgenson said he had no knowledge that Weller worked for Jerbic, but the job was directly referenced in a 2020 sentencing memo from the case.
"Keith began to extern for attorney Brad Jerbic, Esq. approximately five to six years ago utilizing his paralegal certification," defense attorney Dominic Gentile wrote.
The College of Southern Nevada confirmed that Weller received a paralegal degree in 2017.
Weller helped Jerbic with Project Enchilada, a city plan to preserve Las Vegas history, the sentencing memo said.
Gentile also wrote that Weller was a UNLV student one year away from his bachelor's degree, with plans to further his education. A spokesman for the college said Weller first enrolled in 2018 and has not taken classes since 2019.
Gentile recalled in a phone interview that Weller was referred to his law office by Jerbic. After that, Jerbic was not involved in the case and did not pay his legal bills, according to Gentile.
"From the very inception, he was not to be made aware of anything," he said.
When asked why Jorgenson was appointed, Gentile deferred the question to Wolfson. He said he likely has a copy of the restitution check but does not know who paid it.
"My records are not public records, so I'm not even going to pull the records because I don't care," he said.
Shared addresses
Weller and Jerbic have shared three addresses since at least 2015, according to voter registration records and other public documents. Weller's current home, as listed on the Nevada Sex Offender Registry, is a house in Summerlin owned by Jerbic.
Weller listed Jerbic as an emergency contact and reference on city employment forms.
He joined City Hall as an unpaid TV studio intern, then worked in the city attorney's criminal division during the first half of 2015, city records show. From June until mid-August that year, he made minimum wage as a laborer in the city's parks and recreation department, separating from the city after.
Weller and Jerbic lived together at the time, and emails show that human resources employees questioned his qualifications and association with the city attorney.
Weller's résumé said that he had worked at Walmart, McDonald's and the Premium Outlets mall.
"Can't believe this is being pursued," one human resources employee wrote in an email to department director Dan Tarwater, who called the résumé "sad."
Questions at the city
Tarwater, who retired in 2020, also raised concerns about Jerbic intervening on Weller's behalf, writing in one email that the city attorney "has been responding behind the scenes." He eventually raised the issue with then-City Manager Betsy Fretwell in March 2015.
In the email exchange, Tarwater described how Weller was deemed "not a fit" at his first internship with the city's TV station, leaving the program after only two weeks. About two weeks later, Jerbic requested that human resources reactivate Weller's ID badge, so that he could shadow criminal investigators in the city attorney's office as an unpaid intern.
"The shadowing process failed, and now they have him shredding documents all day," Tarwater wrote to Fretwell.
"Let me know if you want me to stick my nose in this for any reason," Tarwater added.
Fretwell replied: "We need to talk."
Fretwell told the Review-Journal that she remembers Weller but did not recall what prompted her email response. She said she learned that Jerbic and Weller lived together only after she left the city in 2017.
Tarwater said he did not remember Weller or his email exchanges about him.
A question of nepotism
As Las Vegas city attorney, Jerbic represented the city in civil matters and as the head of its criminal prosecution division, which handles misdemeanors that occur within city limits.
Although records show that Weller's employment with the city ended in August 2015, records reviewed by the Review-Journal show that Weller was referred to as "Brad's assistant" and attended meetings with Jerbic about potential city renovation projects in 2018 and 2019, while he was under indictment.
Weller also accompanied Jerbic to various work conferences, and records show Jerbic paid his roommate's way, with the exception of one $240 ticket paid by the city in 2016.
Deputy City Attorney James Lewis wrote in an email to the Review-Journal that Weller may have accompanied Jerbic on an "informal basis" but not as an intern, extern or employee of the city.
Jerbic's decision to work and live with Weller while serving as the city's top legal officer is an ethical gray area, according to legal experts.
"Maybe it's not the best look," said Scott Cummings, a professor of legal ethics at UCLA's law school. "Whether it violates an internal nepotism policy, that's a different question."
The city's nepotism policy does not appear to extend to interns or volunteers but states that employees should not supervise, directly or indirectly, any employee with whom they live or have a personal relationship.
Jerbic receives an annual pension of almost $195,000, according to a Public Employees Retirement System of Nevada spokesman.
Weller's probation is set to expire in November.
Contact Briana Erickson at berickson@reviewjournal.com or 702-387-5244. Follow @ByBrianaE on Twitter. Erickson is a member of the Review-Journal's investigative team, focusing on reporting that holds leaders and agencies accountable and exposes wrongdoing. Former Review-Journal staff writer Glen Meek contributed to this report.