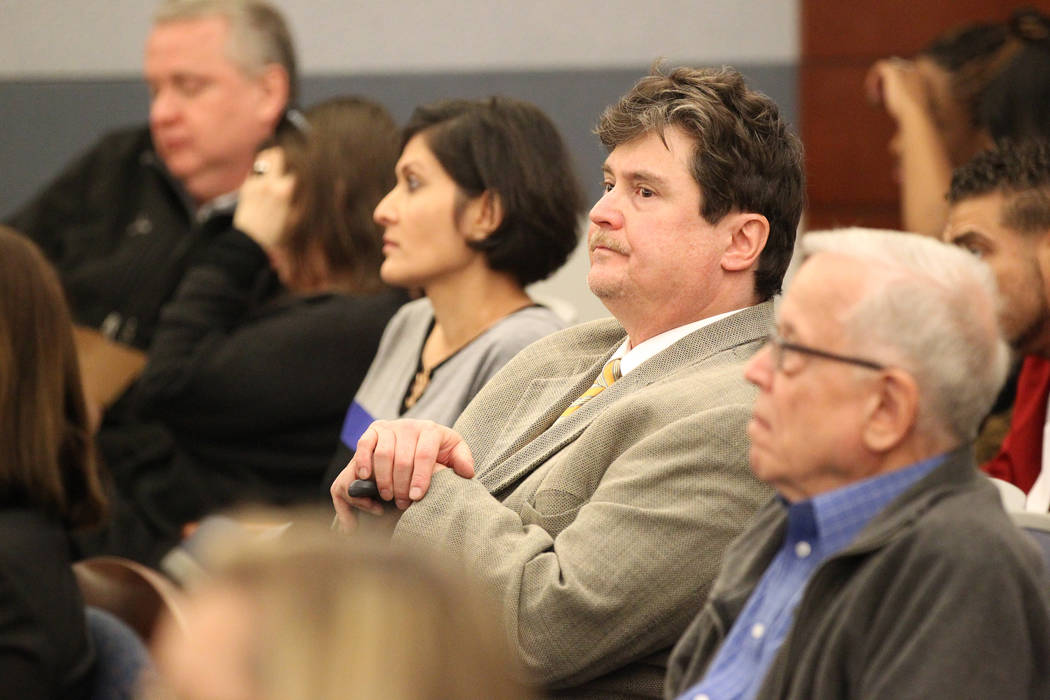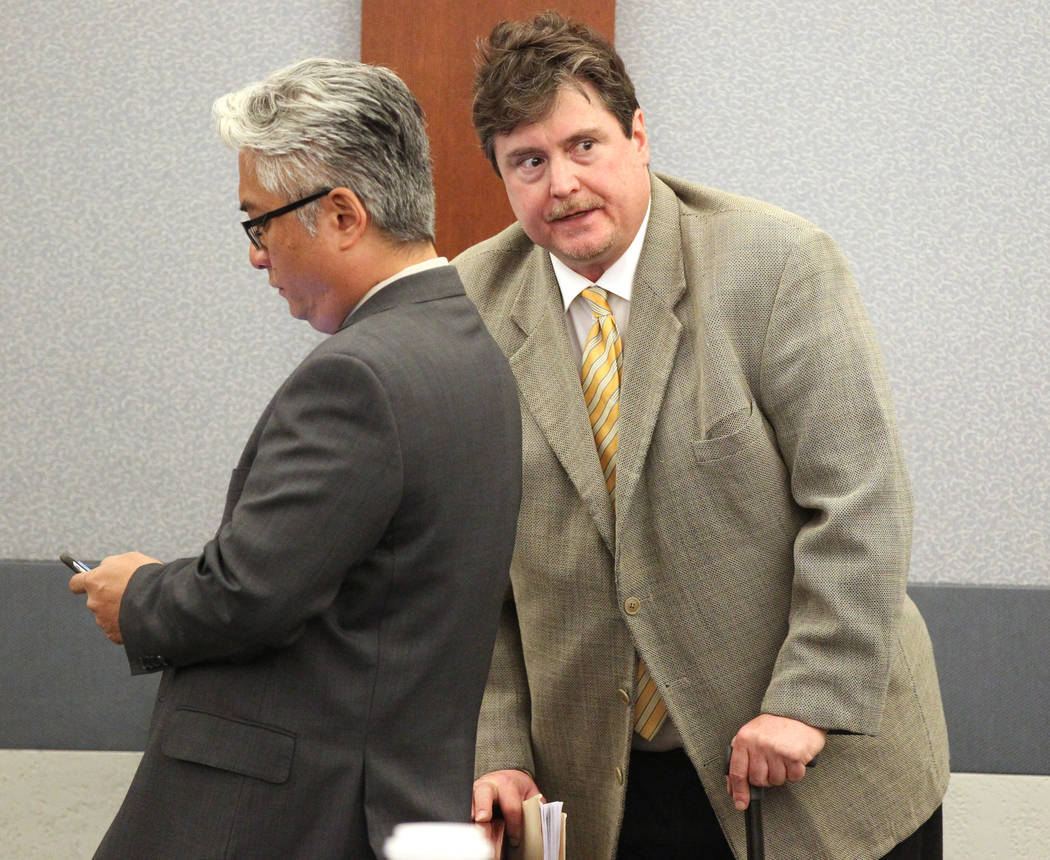 "Mr. Smooth" walked into court with a limp.
Mark Georgantas, a 55-year-old felon whose other aliases include "Mark Gigantis" and "Mark G," shuffled through the Regional Justice Center on Monday with the aid of a cane.
More than four months after agreeing to pay back nearly half a million dollars in connection with a "pure cash" promise of beating Las Vegas casino pit games, Georgantas persuaded a judge to postpone his sentencing, which initially was scheduled for last month.
He needs hip replacement surgery, said his lawyer, Caesar Almase.
In late October, Georgantas, who calls himself a "creative gaming enthusiast," pleaded guilty to one count of theft. He also agreed to pay $408,000 to eight different victims and be placed on house arrest until the judge hands down his sentence.
Part of the deal he cut with prosecutors stated that his $500,000 bail could be reinstated if he withdrew his plea, hired a new attorney or did "anything else causing delay in sentencing."
Should Georgantas fail to appear at future court hearings, he agreed not to oppose being sentenced as a habitual criminal. He has a documented history of running from the law and people who lend him cash.
On Monday, District Judge Stefany Miley asked for further proof of an operation scheduled for April 9. Georgantas has long complained of hip trouble, and his potential surgery was anticipated at the time of his plea.
Prosecutors have agreed to a sentence of two to five years in prison. Georgantas is technically eligible for parole, but he also could be sentenced to up to 10 years behind bars.
He's due back in court a week before the surgery, and Almase promised that Georgantas would return to court later that month "with regards to his prognosis and an estimation on his post-op recovery."
Nearly two years ago, Georgantas, who rejects the label of con man, told the Las Vegas Review-Journal that he beat games like blackjack, roulette and craps on his own. Prosecutors characterized his "Biggins Craps System" and other methods to beat the houses built on lost bets as fraud, but they dropped that charge after Georgantas pleaded guilty.
Georgantas' record stretches to California, where he has been convicted of conspiracy and grand theft, once escaped jail through a storm drain and walked away from a trial on credit card fraud charges connected to purchases he made for Fire On Ice Inc., a business he still lists on LinkedIn and Facebook profiles.
In Las Vegas, prosecutors presented Georgantas' elaborate casino scheme to a grand jury, and he spent three months on the lam after being indicted. As investigators approached him in April 2016 at Mr. Lucky's, a 24-hour diner in the Hard Rock Hotel, Georgantas jumped over a half wall, faked a heart attack and tried to run, according to prosecutors.
Georgantas said he initially thought someone was attacking him for his cash. He said he spent the next three days hospitalized with symptoms of adult-onset diabetes.
Contact David Ferrara at dferrara@reviewjournal.com or 702-380-1039. Follow @randompoker on Twitter.