Services set for teen killed in attempted iPad robbery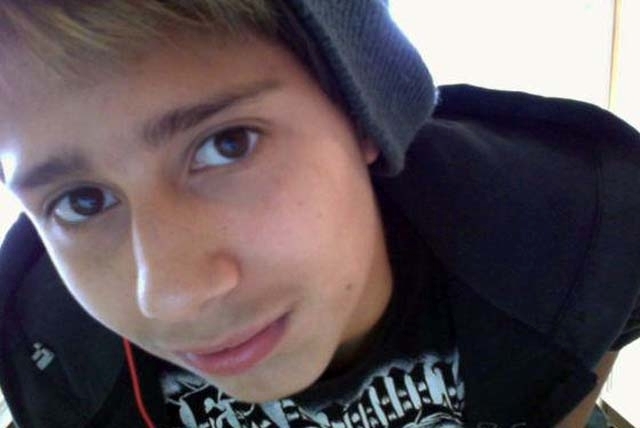 A viewing has been set for Thursday afternoon for Marcos Vicente Arenas, the 15-year-old killed while hanging onto his iPad during an attempted robbery last week.
On the same day, the two men charged in his death will appear in Las Vegas Justice Court to argue their bail and set a preliminary hearing on murder charges.
The viewing will take place between 3 p.m. and 7 p.m. at Palm Northwest Mortuary and Cemetery, 6701 N. Jones Blvd., in Las Vegas.
A funeral mass will be held 11:30 a.m. Friday at St. Francis de Sales Church, 1111 N. Michael Way. Burial will follow at Palm Cemetery.
The public is invited.
"The community has been so generous and so helpful," said Maribel Arenas, the boy's aunt.
A flood of monetary donations were made after it was reported that the family of eight was having a hard time raising money for Marcos' casket and burial site, but the family now has enough to bury him and create a plaque for him, she said.
The aunt also wanted to make it clear that the family won't accept any more donations, and that anyone raising money on their behalf is not related to the family.
Contact reporter Tom Ragan at tragan@reviewjournal.com or 702-224-5512.