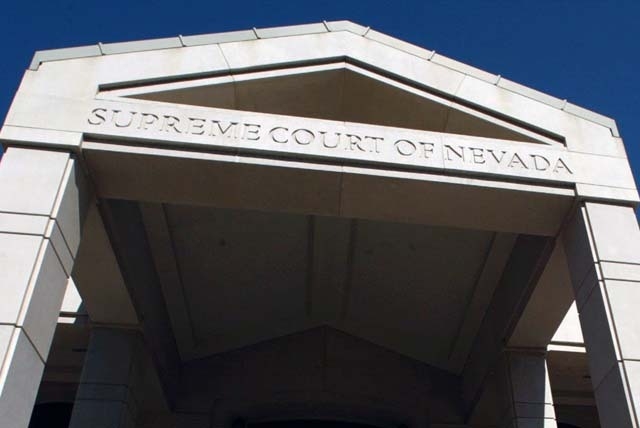 CARSON CITY — A 2010 rape conviction against a Las Vegas man has been tossed out by the Supreme Court because the jury panel included only two African-American members.
Justices found Kenneth Simmons' constitutional right to a "fair and impartial jury" was compromised because District Judge Doug Smith did not give adequate consideration to the jury composition. Just two of the 65 potential jurors were of the same race as Simmons and alternative jurors were selected by a lottery. That gave Simmons no chance to enter challenges.
Smith noted Simmons' objection to the potential jury, but denied him "a meaningful review of whether his constitutional rights were violated," according to the Sept. 26 decision.
In the 3-0 decision, justices also said evidence of Simmons' guilt was "not overwhelming."
The woman he was accused of raping had stayed in an apartment with him and another woman for as long as a week in 2010. There were conflicting witness statements during the trial and one witness may have been under the influence of drugs.
Justices, therefore, reversed the conviction, and ordered a new trial. Simmons, 37, is serving consecutive 10-year to life imprisonment sentences in the High Desert Correctional Center for rape and kidnapping, use of a weapons and other charges. All were tossed out by the decision.
The Review-Journal does not normally identify victims of rape.
Contact Capital Bureau Chief Ed Vogel at evogel@reviewjournal.com or 775-687-3901.