State's high court delays marijuana advice for lawyers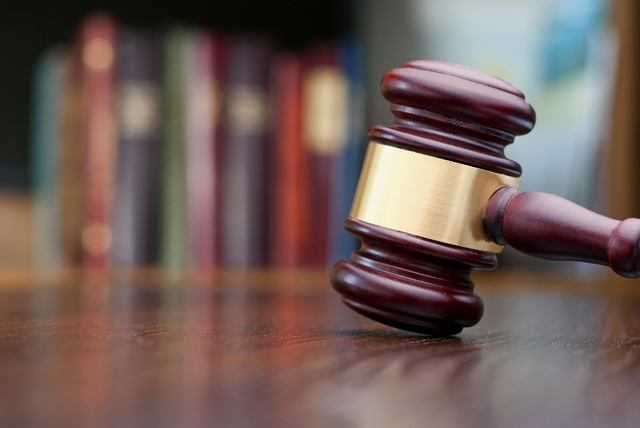 CARSON CITY — Members of the Nevada Supreme Court on Tuesday asked for more time before deciding on a request from the State Bar to provide legal protections for lawyers who advise clients on medical marijuana issues.
But the court also indicated it might move faster to resolve one pressing issue by providing guidance to attorneys who are obligated to advise local elected officials now wrestling with implementation of the state law allowing for the operation of the dispensaries.
Many of the attorneys are not providing such guidance because current rules prohibit it.
The Nevada Bar Association wants the justices to adopt a rule to shield attorneys from losing their law licenses if they counsel somebody who wants to open a medical marijuana dispensary in violation of federal law.
The rule would protect attorneys who advise cities and counties on the issue.
Also making a plea for action was Las Vegas City Councilman Bob Coffin, who said he has been without legal guidance on the vital issue for the past six months.
"I think it is reasonable to allow us to have professional advice," he said.
State Sen. Tick Segerblom, D-Las Vegas, an attorney and author of the dispensary law, said a letter or comment by the court indicating that city and county attorneys can give such advice would help local governments implement the law.
Some local governments will lose the opportunity to participate if they don't act quickly, he said.
Medical marijuana dispensaries were authorized by the 2013 Legislature. Counties and cities around the state are considering whether to allow them to operate within their jurisdictions are relying on legal counsel for advice on everything from zoning to business licensing.
In October 2013, Las Vegas City Attorney Brad Jerbic said he had reservations about providing legal advice to the City Council as it tried to decide whether to allow 10 medical pot dispensaries to operate within the city proper. As a result, he recused himself from such duty in January, setting the stage for the State Bar's amendment.
During the nearly 90-minute hearing, Justice James Hardesty questioned if the proposed rule change language was too broad and should be narrowed to avoid any unintended consequences.
The only State Bar to make such a rule change was in Colorado, where the language approved in March was much more specific, he said.
Colorado voters legalized recreational marijuana use in 2012.
Justice Michael Cherry said he understands the urgency but also noted that the issue needs serious review.
"Maybe we can resolve this but we need some time," he said.
Cherry also asked what would happen if the court did nothing on the issue.
Jerbic said giving such advice is a violation of the rules as they are currently written.
Under the State Bar's amendment, a lawyer would not be in violation or subject to discipline for engaging in conduct, or for counseling or assisting a client to engage in conduct, that, by virtue of a specific provision of Nevada state law, is permitted.
Alan Lefebvre, president of the State Bar, told the court that votes are being taken by local elected officials without the legal advice they need because of the conflict between state statute and federal law. The issue needs to be addressed quickly, he said.
Contact Capital Bureau reporter Sean Whaley at swhaley@reviewjournal.com or 775-687-3900. Follow him on Twitter @seanw801.
MAP: Medical Marijuana Business Applicants