Street food vendor arrested in viral video released on bail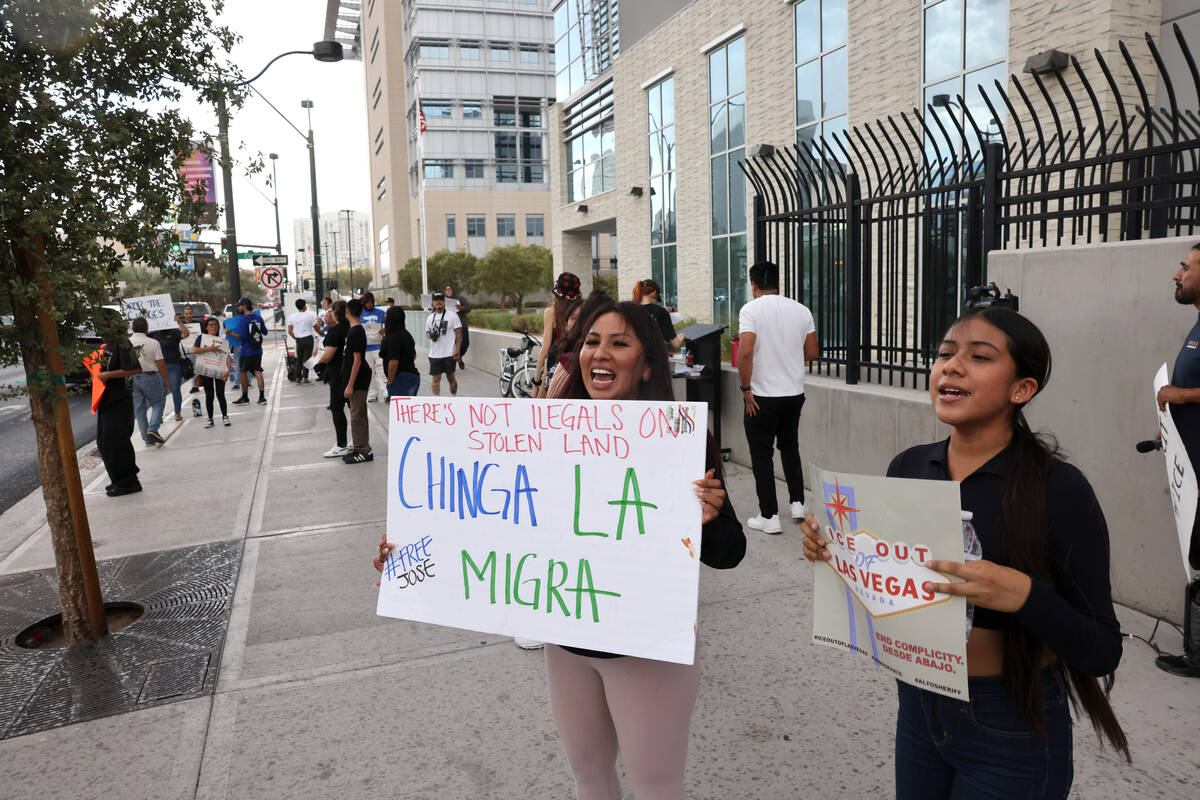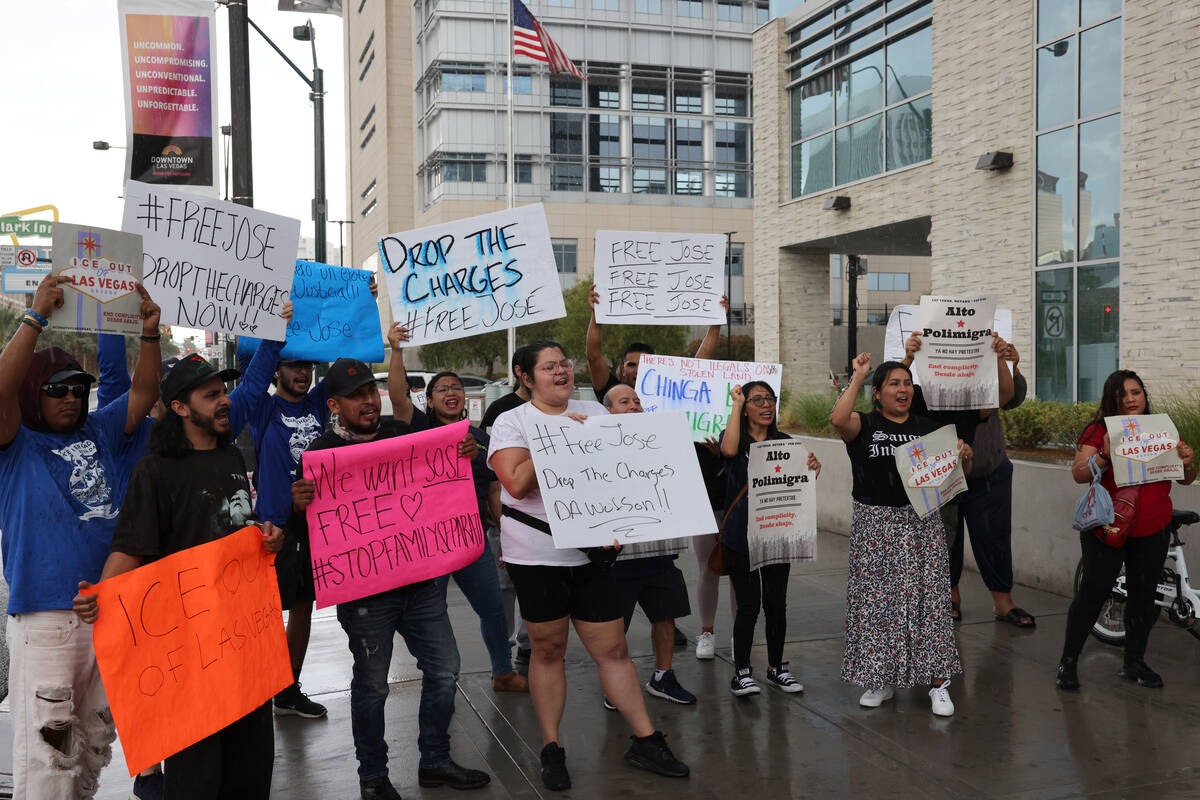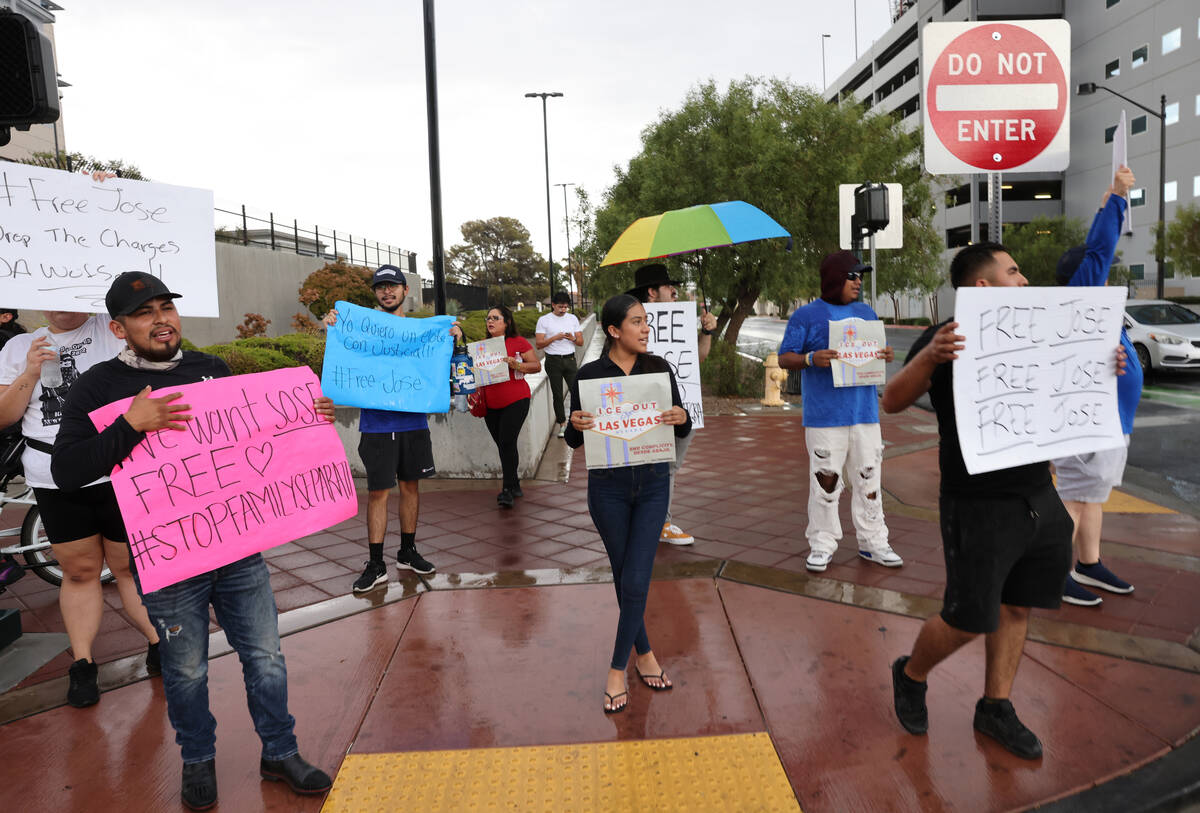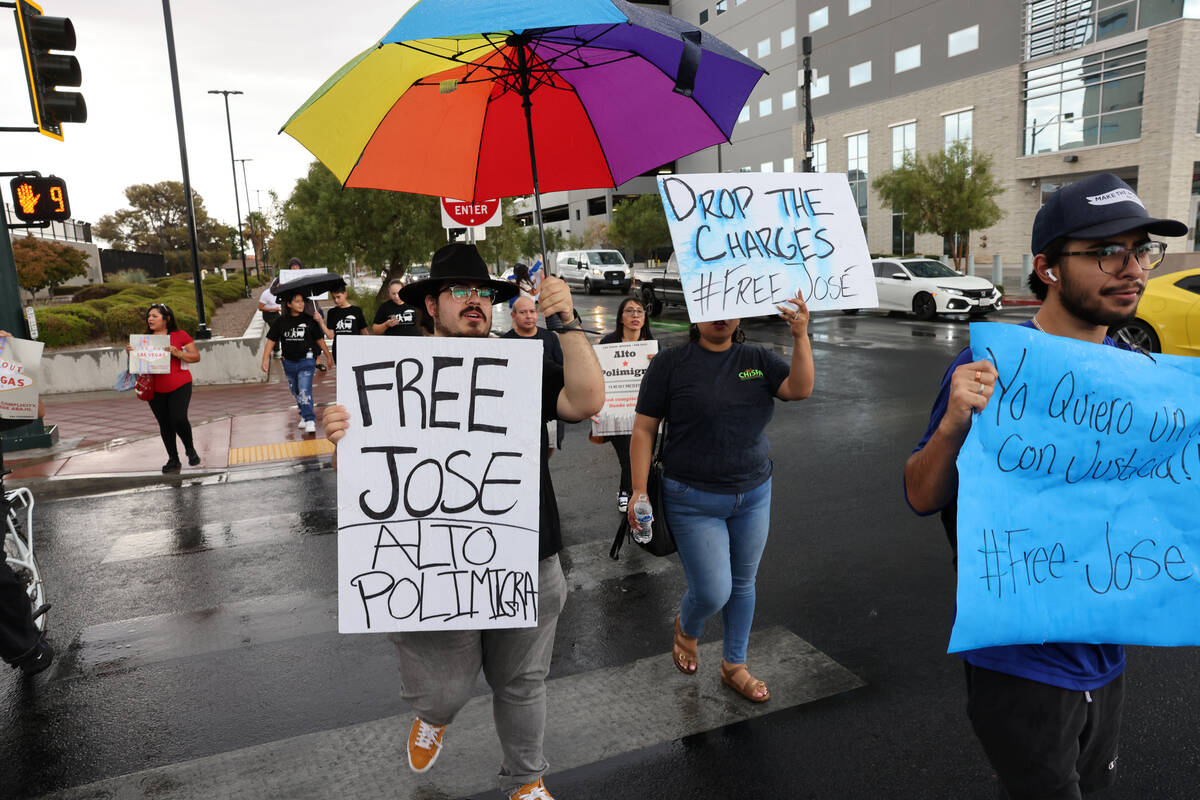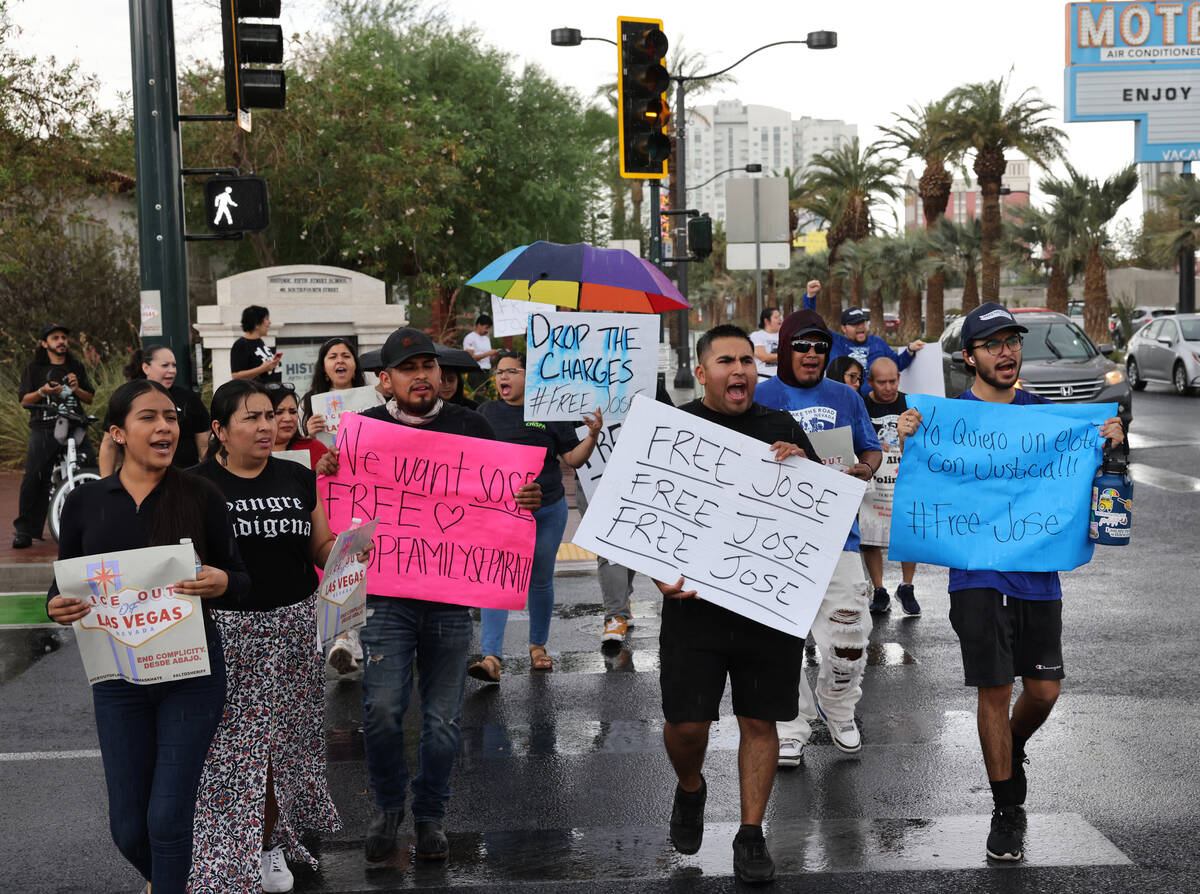 A street food vendor who had been facing deportation after being arrested in front of the Welcome to Fabulous Las Vegas sign was granted bail in Las Vegas Immigration Court this week.
Jose Carlos Hernandez Perez, a street food vendor and asylum seeker, was in Immigration Customs and Enforcement custody at the Nye County Detention Center on Aug. 9, according to an ICE spokesperson.
Hernandez Perez made a virtual appearance in immigration court and was granted release on $2,500 bail.
The court's action was an important step, reducing Hernandez Perez's chances of deportation, according to his immigration attorney who is state Sen. Edgar Flores, D-Las Vegas. "Him being released on bail means three things," Flores said. "He's not a danger to the community, he's not a flight risk and that he does have some type of formal relief available to him."
If the judge had denied bail, Hernandez Perez would have just months to battle his immigration case. Because he was not detained, he will likely have two to three years to pursue his asylum case and he can be with his family, according to Flores.
Being released on bail from immigration court also means that he can fight the charges facing him in another case. Hernandez Perez is facing pending charges of battery on a protected person, violation of mobile food vendor regulations and obstructing a public officer. He is expected to appear in criminal court on Oct. 9.
The Metropolitan Police Department arrest report claims that Hernandez Perez grabbed officer James Stiegler Jr.'s neck, tripped and pushed him to the ground on Aug. 6. But Hernandez Perez's criminal attorney will dispute those allegations.
Confusion over street food vending
The early August viral video in which Hernandez Perez is shown being arrested illustrates some of the confusion in the wake of Senate Bill 92 's passage into law.
The new law designed to create a legal path to street food vending took effect on July 1, but a task force is not required to assemble until Jan. 1 and the county still must implement ordinances and licenses for street food vendors.
During an Aug. 15 Clark County Commission meeting, commissioners discussed planning licenses and ordinances. Oct. 15 would be the first day street food vendors would be prohibited from selling within 1,500 feet away from the Strip and stadiums that can seat 20,000 people or more.
When Hernandez Perez and other members of the family business learned of the passing of the new Nevada law, their understanding was that it was OK to sell on the streets, Flores said.
"This confusion is a consequence to announcing that street food vendors are allowed to operate, then all of a sudden you arrest somebody for doing what the state and the county had a responsibility of educating the community," he said.
Earlier this month, state Sen. Fabian Doñate, D-Las Vegas, the primary sponsor of SB 92, said that he is working on an education campaign to ensure all parties follow the street food vending law.
Community efforts
On Aug. 18, family and supporters gathered in front of the Homeland Security building in Las Vegas to call for the release of Hernandez Perez. An event to raise bail money took place at a local barbershop, the Exclusive Empire Barber Lounge.
On an Instagram page, a letter of support advocates for Hernandez Perez's release.
Since the viral video, hundreds of letters in support of Hernandez Perez were also sent to the Clark County district attorney, Flores said.
Contact Jimmy Romo at jromo@reviewjournal.com or call 702-383-0350. Follow @jimi_writes on X.