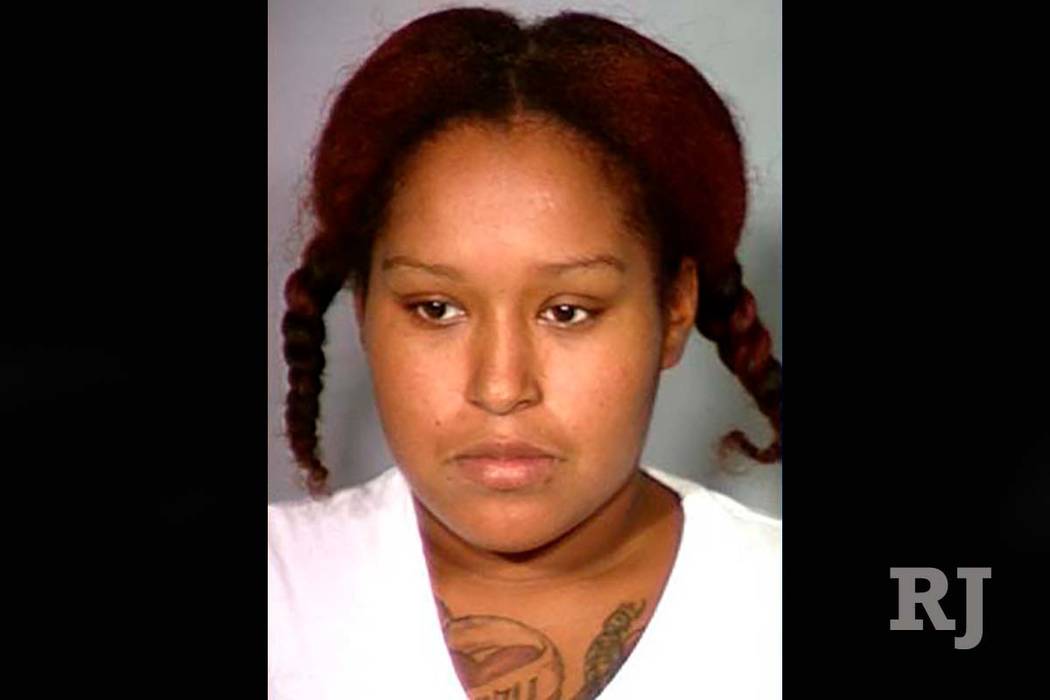 The Nevada Supreme Court on Monday upheld a jury's murder conviction that a lower court judge had overturned.
Mariann Harris, 29, now faces at least 21 years to life in prison for the killing of a 14-month-old girl she had been babysitting in 2011.
In a 4-3 decision, Justices Michael Douglas, Kris Pickering, James Hardesty and Ron Parraguirre agreed that there was no misconduct by prosecutors during Harris' 2013 trial.
Then-District Judge Abbi Silver tossed out a guilty verdict after finding that Clark County prosecutors insinuated to jurors that Harris was conscious of her guilt because she failed to show up for interviews with Las Vegas police and Child Protective Services workers and then fled to California.
Harris' lawyers argued she skipped the interviews on the advice of a defense attorney, which shouldn't be used against her. And Harris didn't flee Las Vegas, but moved in with her family in Victorville, California, after being locked out of her home by police, they said.
"The state abided by the district court's order not to argue flight," the high court justices in the majority wrote. "Further, any reference insinuating flight was entirely absent from the state's closing arguments."
Justices Lidia Stiglich, Michael Cherry and Mark Gibbons disagreed.
"The state improperly portrayed Harris to the jury in a manner that was not in accord with the evidence," the dissent reads. Silver "was in the best position to determine the prejudicial effect of this misconduct."
Harris was convicted of murder and other charges following a weeklong trial. She had been left in charge of her 14-month-old goddaughter for several days. When paramedics arrived at Harris' downtown apartment, they found Dyon Johnson cold and glassy-eyed.
"The state is very happy with the order of reversal," prosecutor Dena Rinetti said. "We, along with the victim's mother, have waited three and a half years for this decision, and we look forward to sentencing."
Defense attorney Scott Coffee said he was disappointed with the high court's ruling, and said he may ask for a new hearing, which could delay Harris' sentencing.
Contact David Ferrara at dferrara@reviewjournal.com or 702-380-1039. Follow @randompoker on Twitter.
Harris ruling
The Nevada Supreme Court decided on Monday that the 2013 conviction of Mariann Harris should stand.
"We conclude that plain error does not exist because there was no prosecutorial misconduct," the high court ruled in a 4-3 decision.