Suspect in 1998 killings could face trial next year in Las Vegas
Updated June 8, 2018 - 7:51 pm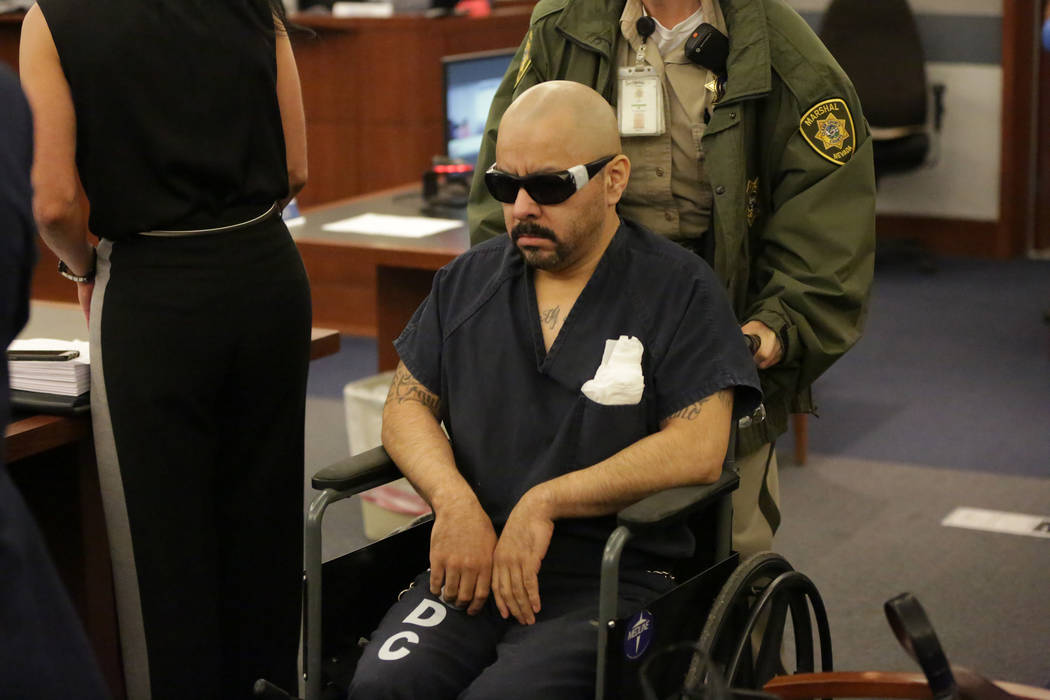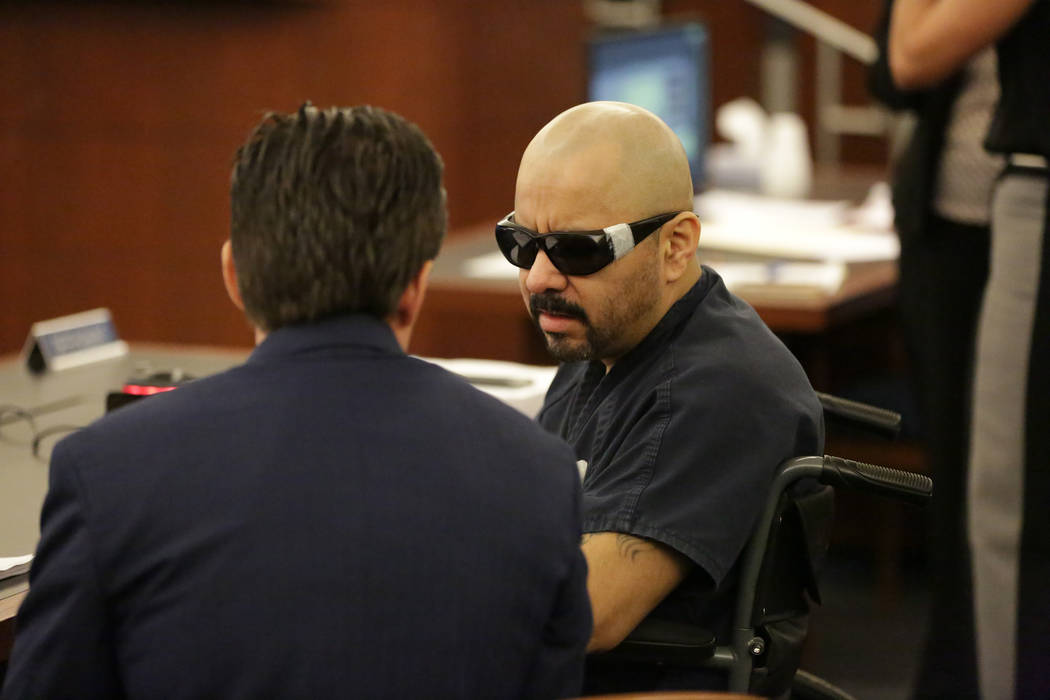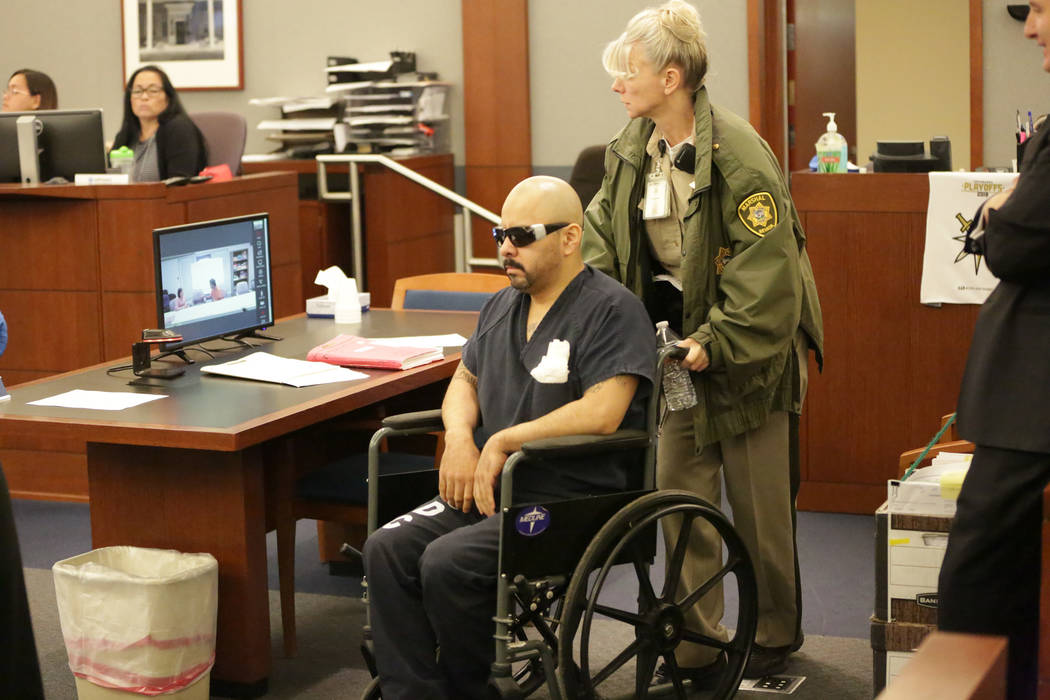 Prosecutors could pull the death penalty off the table for Gustavo Ramos-Martinez, who is accused of killing an elderly man and woman in Las Vegas more than 20 years ago.
The slayings of 75-year-old Wallace Siegel and 86-year-old Helen Sabraw went unsolved for 12 years before DNA evidence tied Ramos-Martinez to the case.
In the eight years he has been in custody awaiting trial, Ramos-Martinez, now 38, has lost sight in one eye and has diminishing vision in the other. He was 18 when the victims died in 1998.
Defense lawyers and prosecutors were back in court Friday, negotiating a possible bench trial, where a judge determines whether a defendant is guilty, for sometime in early 2019. That would eliminate the possibility of a death sentence because state law does not allow for a judge to decide on capital punishment.
Ramos, who was wheeled into court while shackled and wearing a jail jumpsuit, is scheduled to return before District Judge Jennifer Togliatti on Wednesday with his decision on whether he agrees to have a bench trial instead of a jury trial.
Prosecutors have indicated that they do not oppose a bench trial, which could take about two weeks.
For years, defense attorneys Ivette Maningo and Abel Yanez have argued that Ramos-Martinez is not mentally capable of facing the death penalty on two counts each of murder, armed robbery and sexual assault.
Sabraw and Siegel were found on back-to-back days at AmeriPark retirement community, an assisted-living facility near Flamingo Road and Maryland Parkway.
The killer first crawled through Siegel's window on May 16, 1998, bludgeoning him with a 25-pound weight after robbing him.
A full day later, Sabraw's neighbor and her son found her body in her nearby home. She had been beaten and stabbed multiple times. Sabraw was found with her nightgown pulled over her chest and had been sexually assaulted, police said.
Authorities linked Ramos-Martinez to the slayings in 2010 after he gave a DNA sample while serving time in federal prison on an illegal immigration charge.
During an interview with homicide detectives, Ramos-Martinez denied ever entering the AmeriPark complex, which is now known as Oak Hill Senior Living.
According to court papers filed two years ago by defense attorneys, a California psychologist determined that Ramos-Martinez has an IQ between 67 and 77.
Raised in "extreme poverty," Ramos-Martinez struggled in school while in Mexico and the United States, according to the documents. He had difficulty maintaining employment for more than a few months, never lived independently and does not know how to maintain a bank account.
Ramos-Martinez was deported in 1998 after pleading guilty to trying to stab his girlfriend in a drunken fight a month after the killings. His home at the time was an apartment complex less than a quarter-mile from the victims' assisted-living homes.
Contact David Ferrara at dferrara@reviewjournal.com or 702-380-1039. Follow @randompoker on Twitter.