Suspect in fatal Thanksgiving crash appears in Las Vegas court
Updated December 3, 2019 - 5:01 pm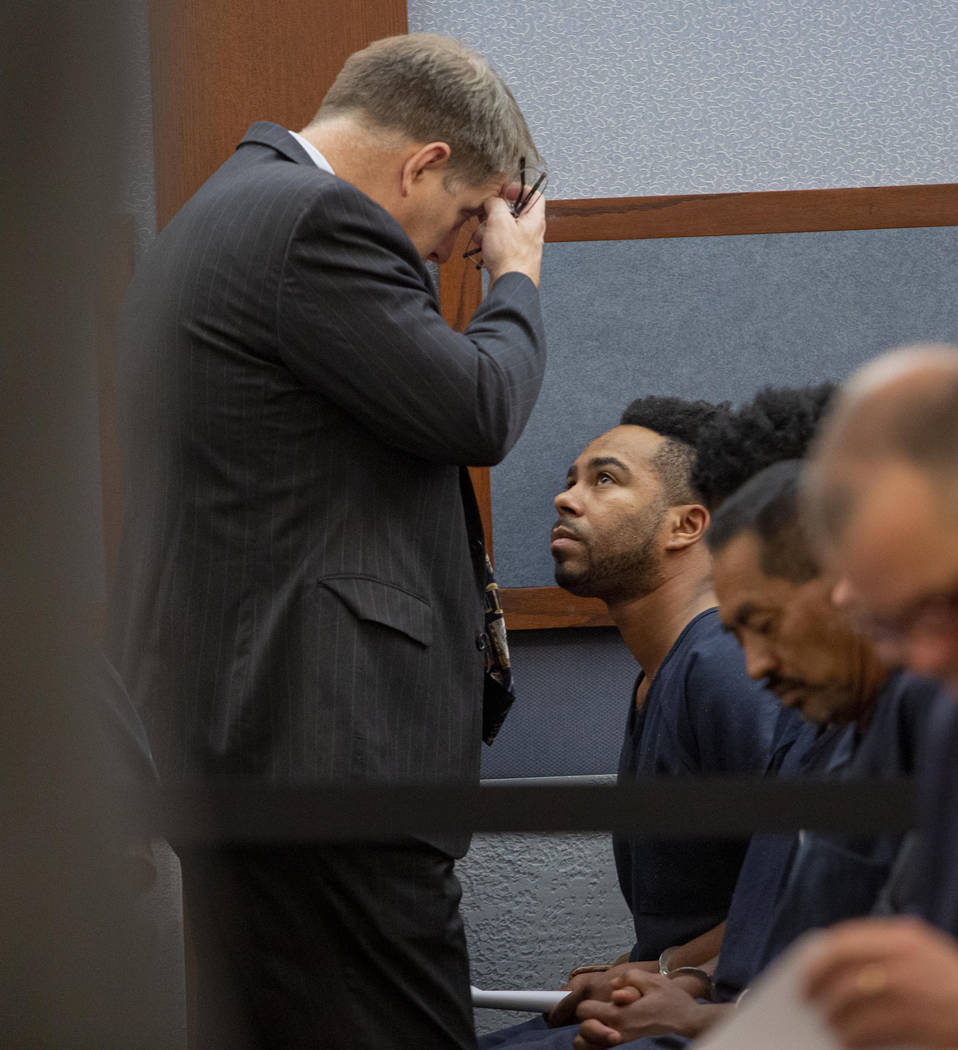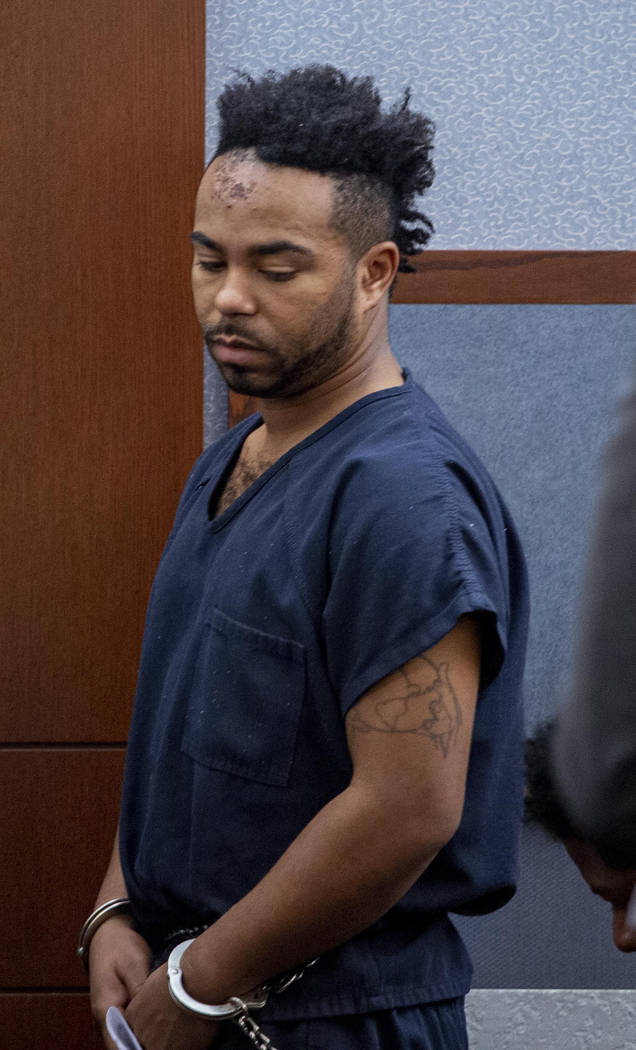 A 27-year-old Las Vegas man had nearly twice the legal limit of alcohol in his system when he crashed on Thanksgiving and killed a mother of three, a prosecutor said Tuesday.
Nathaniel Postelle, a felon, faced a judge on charges of DUI resulting in death and possession of a controlled substance in connection with the crash that killed 32-year-old Monique Prado.
Las Vegas Justice of the Peace Cynthia Cruz ordered Postelle, who remained in custody, not to drive should he post his $250,000 bail.
Police said Postelle ran a red light on westbound Russell Road at the intersection with Durango Drive, slamming into the driver's side of Prado's Nissan Sentra.
Prado, a Victorville, California, hairstylist and mother of three who was in town for Thanksgiving, died at the scene. Her 12-year-old daughter, Emma Sarmiento, was hospitalized after the crash with minor injuries.
Members of Prado's family observed Tuesday's brief court hearing for Postelle.
Her younger brother, Matthew Munoz, described the "frustration, anger, despair" he and others have endured since the crash, adding that they have received support from others.
"It's been hard processing and dealing with things," he said. "It hurts really bad. … To see how many people care about us, about my family, about my sister, what happened to her — it's incredible. The community supporting us has been wonderful. I really feel the love in Las Vegas. … It's like looking up and seeing all the little stars, small lights, just shining for my family. It's still dark, but we can at least see the stars."
At the crash site on Thursday, the first officers to arrive found Postelle sitting on the curb, nursing a head injury. His breath smelled of an alcoholic beverage, his eyes were bloodshot and his body swayed while he spoke to the officers, according to his arrest report.
Defense attorney Craig Mueller suggested in a previous court hearing that Prado may have driven through a red light, despite police and witness reports. But on Tuesday, Mueller said he had not seen an accident report from police that would detail the crash.
Postelle said he had consumed one beer around 3 a.m. at a friend's house and had slept "a while" before getting behind the wheel, his arrest report states.
Chief Deputy District Attorney Eric Bauman said Postelle's blood alcohol level was recorded at 0.154 percent — nearly twice the legal limit for drivers of 0.08 percent — less than two hours after the wreck. Another blood test taken later showed his blood alcohol level at 0.141 percent.
"It's tragic to have a case like this on Thanksgiving morning, to have a mother taken away from her family," Bauman said after Tuesday's hearing.
The prosecutor added that authorities also are awaiting drug test results for Postelle. Police found a gram of cocaine his his pocket after the crash, according to the arrest report.
Contact David Ferrara at dferrara@reviewjournal.com or 702-380-1039. Follow @randompoker on Twitter.