Suspect in reporter's killing files complaint against police
Updated May 17, 2023 - 11:25 am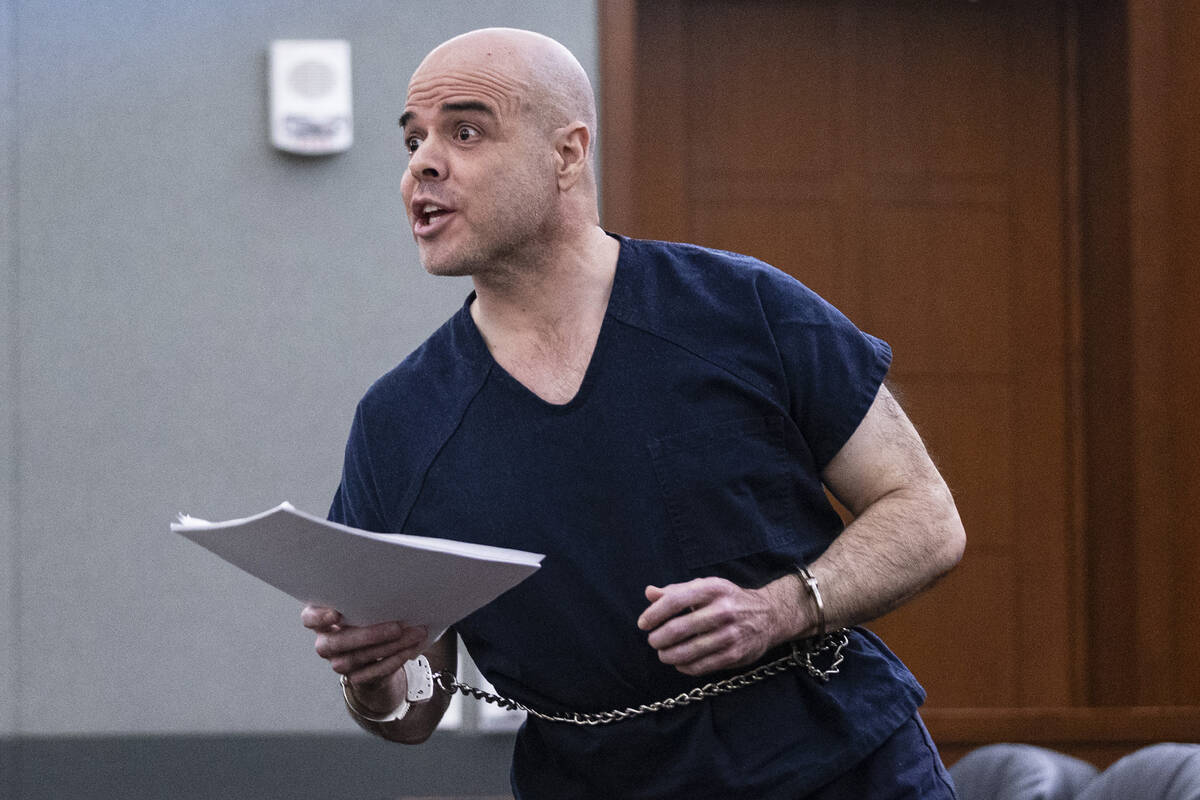 Former Clark County Public Administrator Robert Telles has filed a complaint to the Clark County Citizen Review Board against the Metropolitan Police Department.
Telles is charged with fatally stabbing Las Vegas Review-Journal investigative reporter Jeff German outside German's home in September.
Five members of the board will review Telles' complaint at a closed meeting at 9 a.m. on May 23.
According to the meeting agenda, Telles' complaint alleged misconduct by "unknown officers(s)" that occurred on Jan. 27. Telles alleged officers violated police policies regarding interaction with the public and conformity to rules and regulations.
Telles has been in custody at Clark County Detention Center since his arrest on Sept. 7.
Since then, Telles — who is representing himself in the ongoing criminal case against him — said he was framed and claimed that evidence tying him to the killing was planted at his home.
In April, Telles asked the court for a motion to compel police to move him to a different housing unit in Clark County Detention Center so that he can conduct more legal research for his case and have more recreation time.
The Citizen Review Board is made up of 25 citizen volunteers who review complaints made against Metropolitan Police Department officers. The complaints have to be submitted within a year of the relevant incident.
The board can choose to dismiss the complaint, refer a complaint to internal affairs for review or make its own recommendation.
Telles' jury trial is set for Nov. 6.
Contact David Wilson at dwilson@reviewjournal.com. Follow @davidwilson_RJ on Twitter.