Suspect in reporter's slaying asks for delay of upcoming trial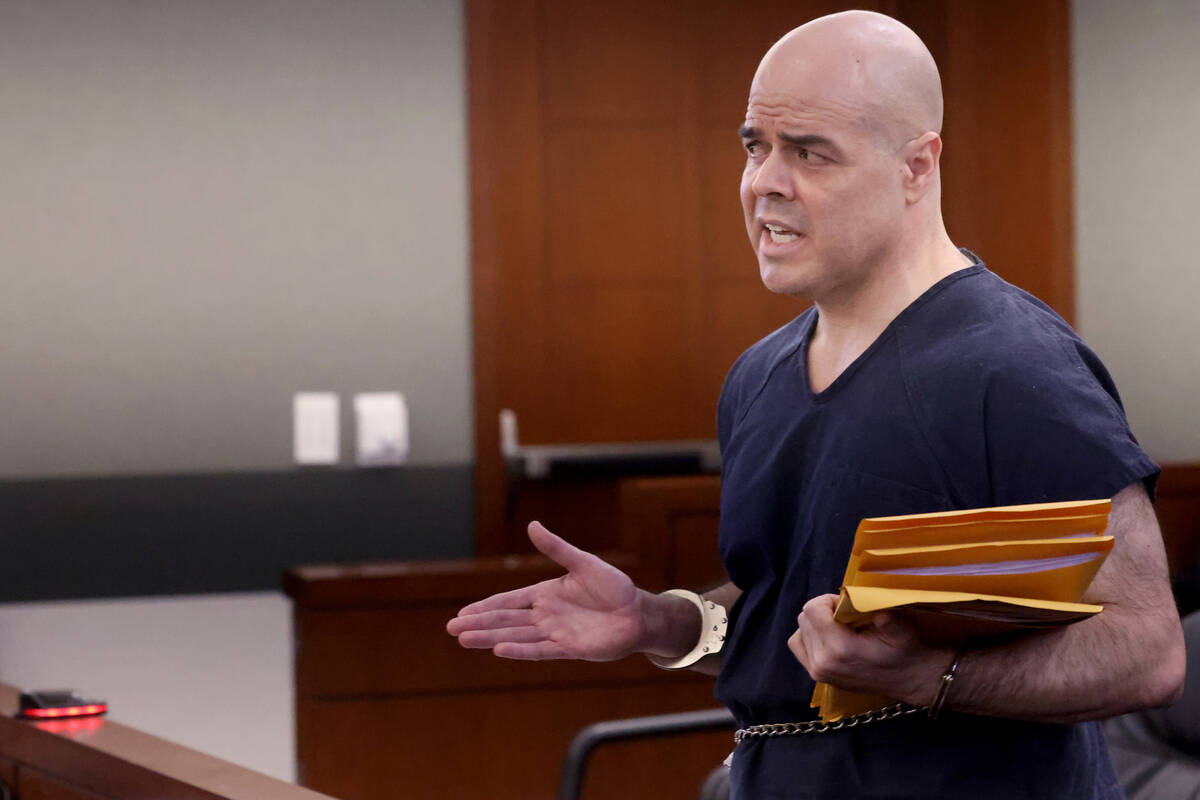 A former politician accused of killing Las Vegas Review-Journal investigative reporter Jeff German has asked a judge to delay his upcoming murder trial for up to six months.
Robert Telles, who is representing himself, filed paperwork last week requesting the delay, in part because of information that has not been released from Jeff German's personal devices that were seized by police.
The Review-Journal has been locked in a legal battle that is currently in front of the Nevada Supreme Court over a desire from police and prosecutors to search the devices.
"Defendant has not yet received the evidence from Jeffrey German's devices that the state and Las Vegas Metropolitan Police Department ("Metro") have asserted is owed to Defendant to prevent a serious constitutional violation," Telles wrote in court documents.
The trial is currently scheduled to start on Nov. 6, but Telles is asking for a delay of four to six months. A hearing has been scheduled for Oct. 18 for a judge to consider the motion for a delay.
The Review-Journal has argued that German's devices may contain information about the reporter's confidential sources, including those who worked for the district attorney's office or Metro, and that the information is covered by Nevada's shield law, which protects journalists from forcibly disclosing sources.
District Judge Michelle Leavitt has approved of a protocol to search the devices, which mirrors a plan suggested by Metro's lawyers and calls for the search to be carried out by two detectives and the two prosecutors on the case.
The Nevada Supreme Court is set to weigh in on the issue and the Review-Journal's proposed plan to have the devices searched by special hearing masters, who would help determine what information could be turned over to prosecutors to be used both by the state and for Telles' defense.
In May, Telles filed paperwork agreeing to the Review-Journal's proposal for searching the devices, after saying in a jailhouse interview that he wanted to avoid a "confrontation with the constitutional rights" of the news organization.
Telles has claimed that what prosecutors have called "overwhelming evidence" against him was planted at his home, and he has pleaded not guilty to a murder charge. According to prosecutors, the evidence against him includes his DNA that was found under German's fingernails, and clothing found at his home matching the description of a man seen wandering German's neighborhood before he was attacked and brutally stabbed.
Prosecutors have said the former Clark County public administrator killed German in anger over articles German had written about his conduct as an elected official.
In his filing requesting a trial continuance, Telles also claimed that prosecutors have failed to turn over all of the evidence he has requested to aid in his defense. Telles has claimed he was the victim of police misconduct during the investigation into German's murder.
In July, prosecutors turned over evidence to Telles in a meeting that was closed to the public.
Telles remains in the Clark County Detention Center without bail.
Contact Katelyn Newberg at knewberg@reviewjournal.com or 702-383-0240.