Tattooed man accused of killing girlfriend waives preliminary hearing
Updated September 6, 2023 - 8:09 am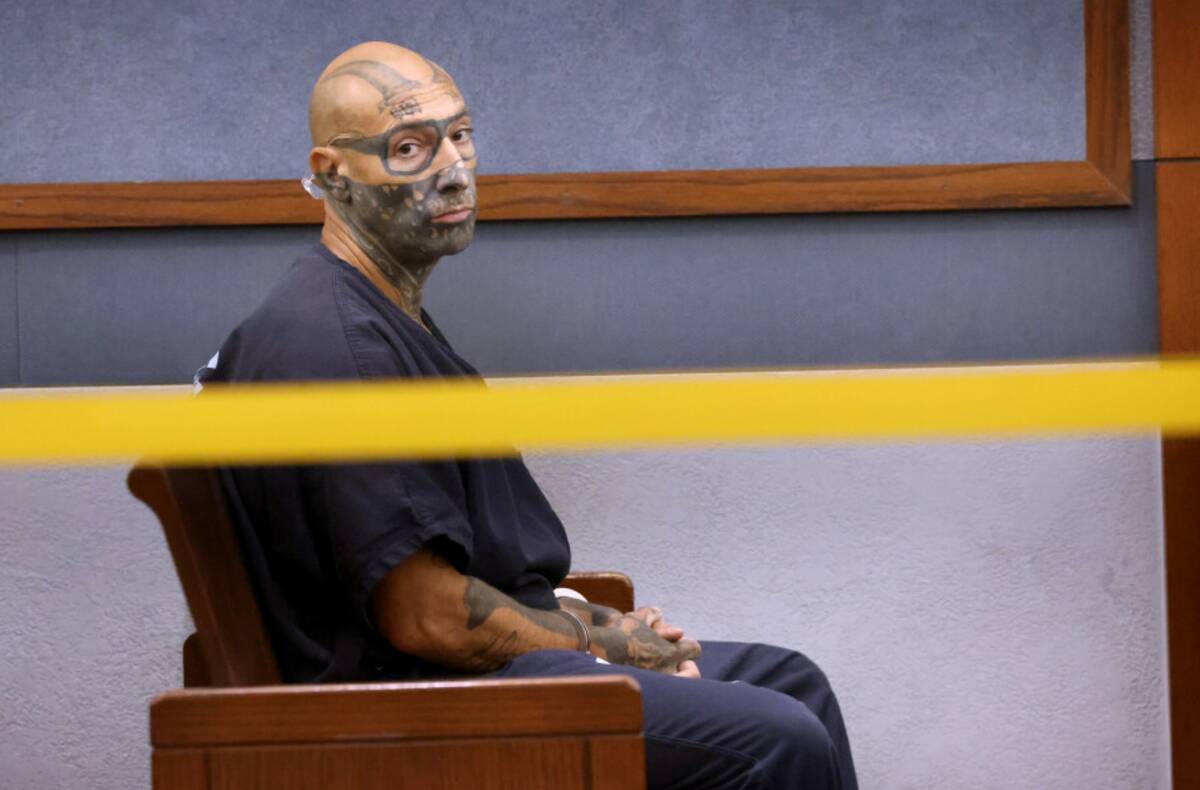 A man accused of killing his girlfriend and hiding her body in an attic waived his right to a preliminary hearing during a brief court appearance Tuesday.
James Gina, 50, faces charges of murder with a deadly weapon and unlawful possession of a firearm.
He was arrested Aug. 14 after police said he was found with his girlfriend's body inside a home on the 1600 block of Golden Arrow Drive, near Maryland Parkway and Desert Inn Road.
After Gina, who has tattoos depicting glasses and horns on his forehead, waived his right to a preliminary hearing, Justice of the Peace Pro Tempore Bruce Nelson moved the case to District Court.
Gina's defense attorney, Richard Tanasi, declined to comment on the case.
A witness told police that Gina and his girlfriend, 27-year-old Celina Rebholz, were fighting on Aug. 12 when Gina told her, "I'll put three in you if you don't shut up," according to Gina's arrest report.
The witness said he left the house, and when he returned Rebholz had been shot in the chest.
The witness said Gina put the woman's body in the home's attic, and claimed he shot her accidentally while playing with a gun, the report said.
Gina has a criminal history in Clark County dating back to 2002, which includes multiple domestic violence cases and convictions on five felonies, court records show.
Contact Katelyn Newberg at knewberg@reviewjournal.com or 702-383-0240.