Teen charged with attempted murder, sexual assault on teacher pleads guilty
Updated April 19, 2023 - 5:35 pm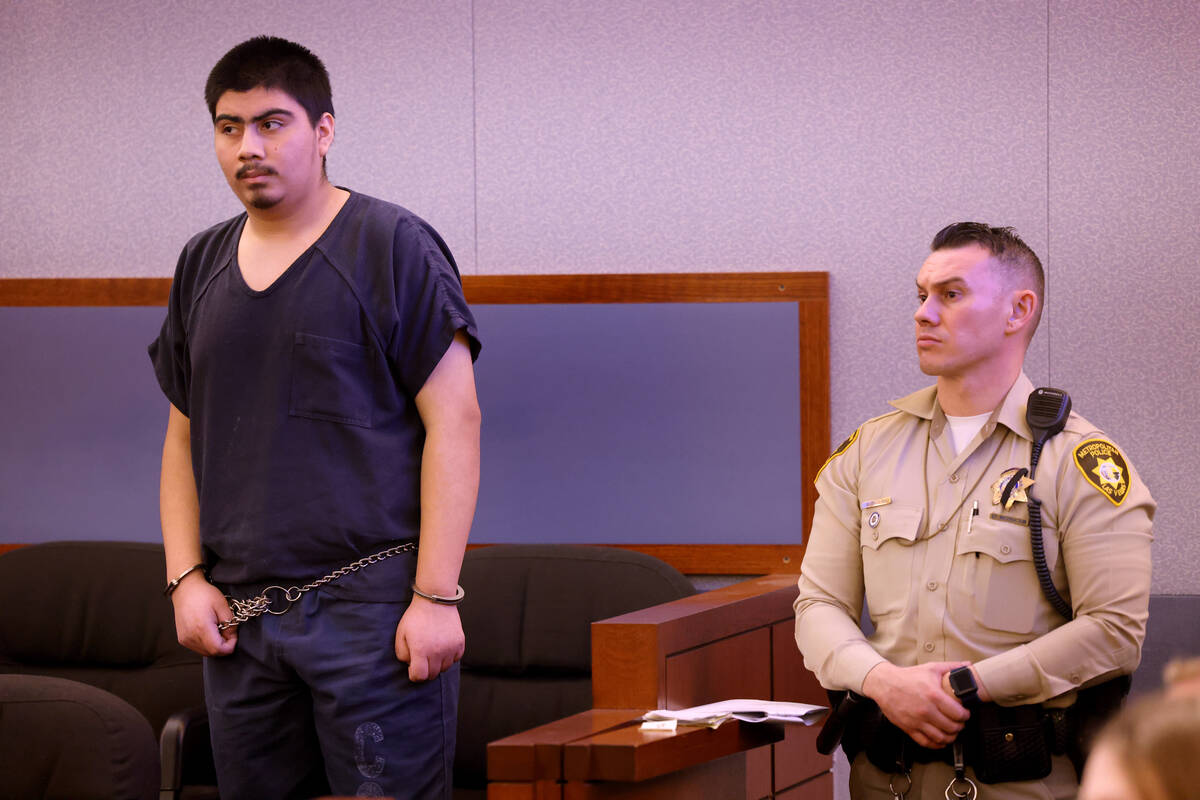 A teenager charged with trying to kill and sexually assault one of his teachers last year pleaded guilty to attempted murder and other charges on Wednesday.
Jonathan Eluterio Martinez Garcia also pleaded guilty to attempted sexual assault and battery with use of a deadly weapon resulting in substantial bodily harm, court records show.
Chief Deputy District Attorney William Rowles said Wednesday that Martinez Garcia faces up to 55 years in prison at a June 5 sentencing.
"The state intends to ask for all 55 years to be imposed," he said.
According to police, in April 2022, Martinez Garcia walked into the teacher's classroom and choked her with a "rope or string," then slammed her head against the table, knocking her unconscious.
The teacher told police she asked Martinez Garcia why he was assaulting her, and he responded that he "didn't like teachers" and was "getting revenge."
He then choked her unconscious a second time, and when she woke up, her pants and underwear were pulled down. Martinez Garcia then poured something on her and said he wanted to "set something on fire," authorities have said. He then moved a shelf on top of her and sat on top of it.
"Can't you just die already? Hurry up," he told her, according to police.
Because of the severity of the charges, Martinez Garcia was automatically charged as an adult.
Martinez Garcia's public defender did not respond to requests for comment.
Contact Justin Razavi at jrazavi@reviewjournal.com. Follow @justin_razavi on Twitter.
Review-Journal staff writer Katelyn Newberg contributed to this report.