Teen girl, boyfriend plead guilty to murder in death of girl's father
Updated May 26, 2022 - 1:17 pm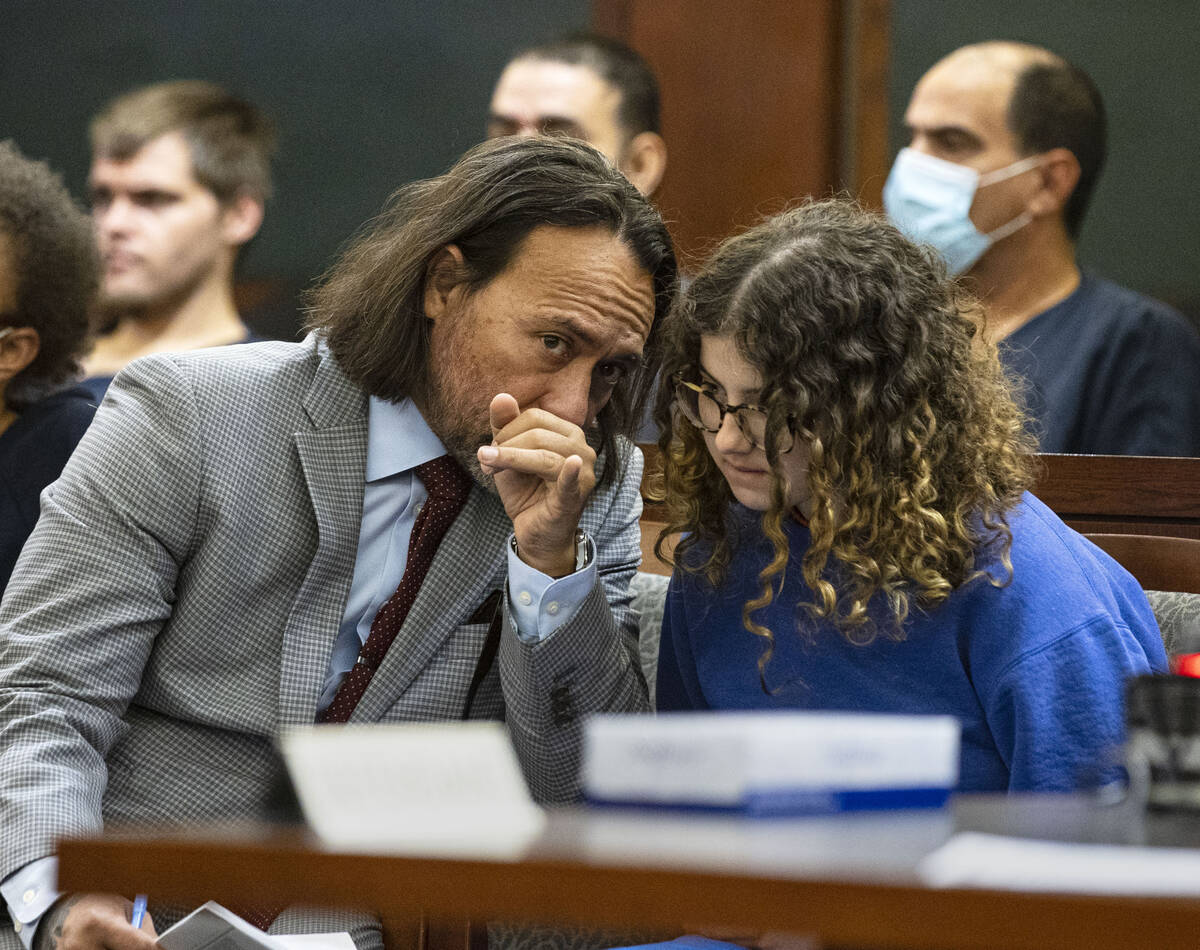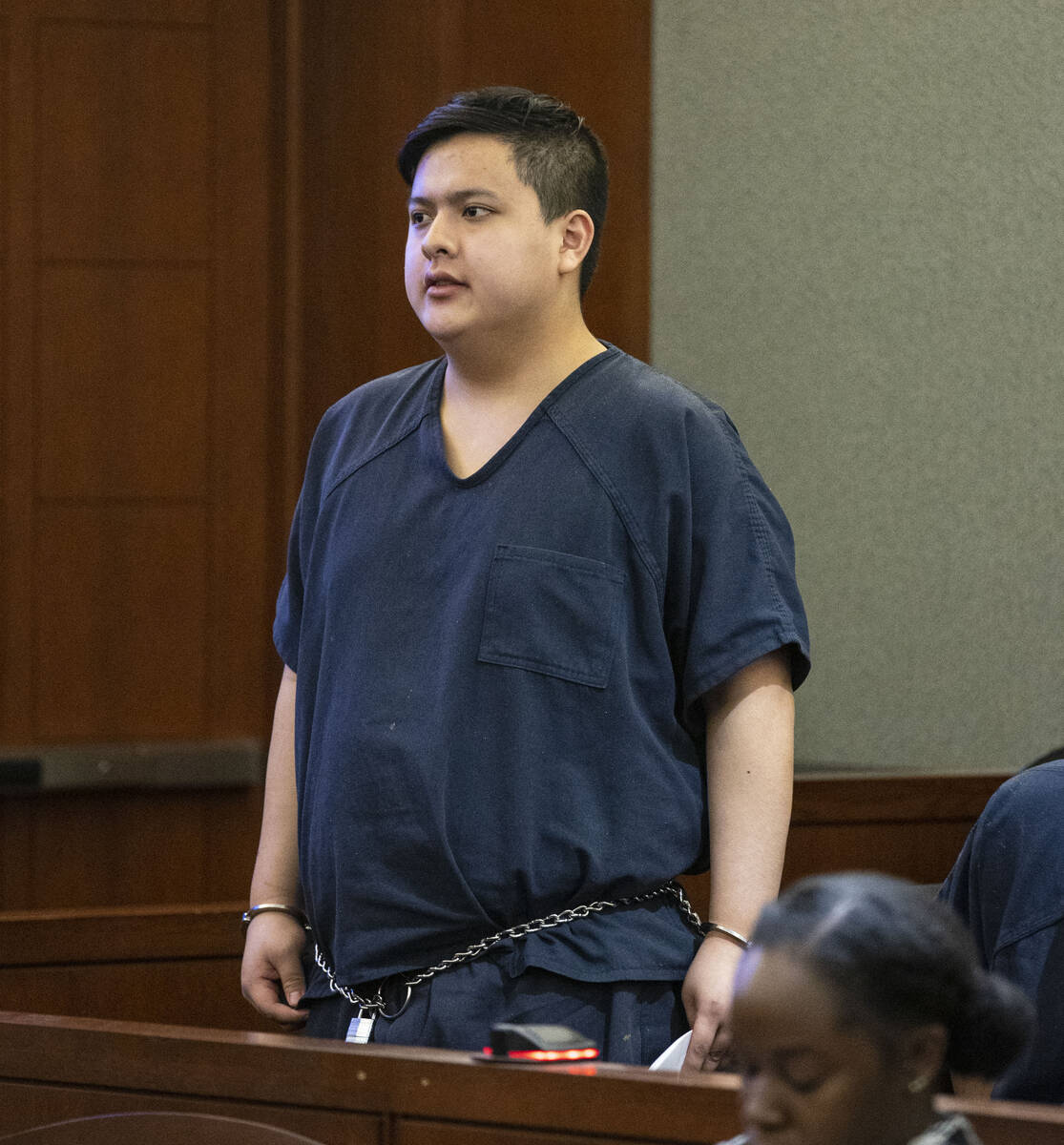 A teenage girl and her boyfriend pleaded guilty Wednesday to murder in the stabbing death of the girl's father, whose burnt body was found last year in his northwest Las Vegas home.
Sierra Halseth and Aaron Guerrero admitted to killing 45-year-old Daniel Halseth, attempting to set his house on fire and taking his debit card and 2016 Nissan Altima to flee to Salt Lake City, where the teenage couple were arrested in April 2021. Sierra was 16 at the time, and Guerrero was 18.
The two pleaded guilty to all the counts they faced: murder with a deadly weapon, conspiracy to commit murder, arson, robbery with a deadly weapon, conspiracy to commit robbery and four counts of fraudulent use of a credit or debit card.
Both stood quietly and answered with a quick "yes" or "no" as District Judge Tierra Jones questioned them during a court hearing Wednesday.
Jones asked Sierra if she pleaded guilty to murder, because "you either directly committed this offense, you aided and abetted in the commission of this offense, or you conspired to commit this offense — is that what you did?"
"Yes," the teenager said.
Sierra and Guerrero both agreed to spend 22 years to life in prison, although a judge will have the final say on their sentences. Prosecutors previously had agreed not to seek the death penalty against Guerrero.
A sentencing hearing in the case is scheduled for July 14.
According to an autopsy report, Halseth suffered 70 stab wounds and cuts during the fatal attack and subsequent "mutilation." His body, which was "burned from head to toe," had been stuffed in a sleeping bag before it was set on fire in his home's garage near Durango and Alta drives, the report said. It was found on April 9, 2021.
Newly purchased power tools were found strewn about the house and covered in blood, records show. The autopsy report detailed numerous stab wounds and cuts that appeared to have been inflicted after the death, including a "saw type wound" on Halseth's right wrist.
Court records indicate that Sierra and Guerrero dated from June 2020 to December 2020, when their parents stopped them from seeing each other after learning that the teenagers planned to leave for Los Angeles together.
The day before Halseth's body was found, Guerrero ran away from home and went with Sierra to purchase a circular saw, saw blades, bleach, lighter fluid, disposable gloves and dropcloth from stores near Halseth's home, according to arresting documents. Hundreds of dollars also were withdrawn from one of Halseth's bank accounts.
When relatives tried contacting Halseth, Sierra sent messages in an effort to keep them away, court records show. Halseth was the ex-husband of former state Sen. Elizabeth Halseth.
Sierra and Guerrero were apprehended by the Salt Lake City Transit Authority after buying a train ticket. They were seen on surveillance footage cuddling, talking and kissing on the public transportation before they were approached by officers.
When investigators confiscated Sierra's phone, they found that the couple had recorded a video showing them giggling and discussing what officials said was her father's killing.
"Welcome back to our YouTube channel, three days after murdering somebody," Guerrero said on the video.
"Whoa!" Sierra then said. "Don't put that on camera."
Guerrero said "it was worth it" while he tapped Sierra's cheek with an open palm, then wrapped his hand around her throat.
Contact Katelyn Newberg at knewberg@reviewjournal.com or 702-383-0240. Follow @k_nebwerg on Twitter.