Teens accused of killing retired police chief appear in court
Updated September 21, 2023 - 7:20 pm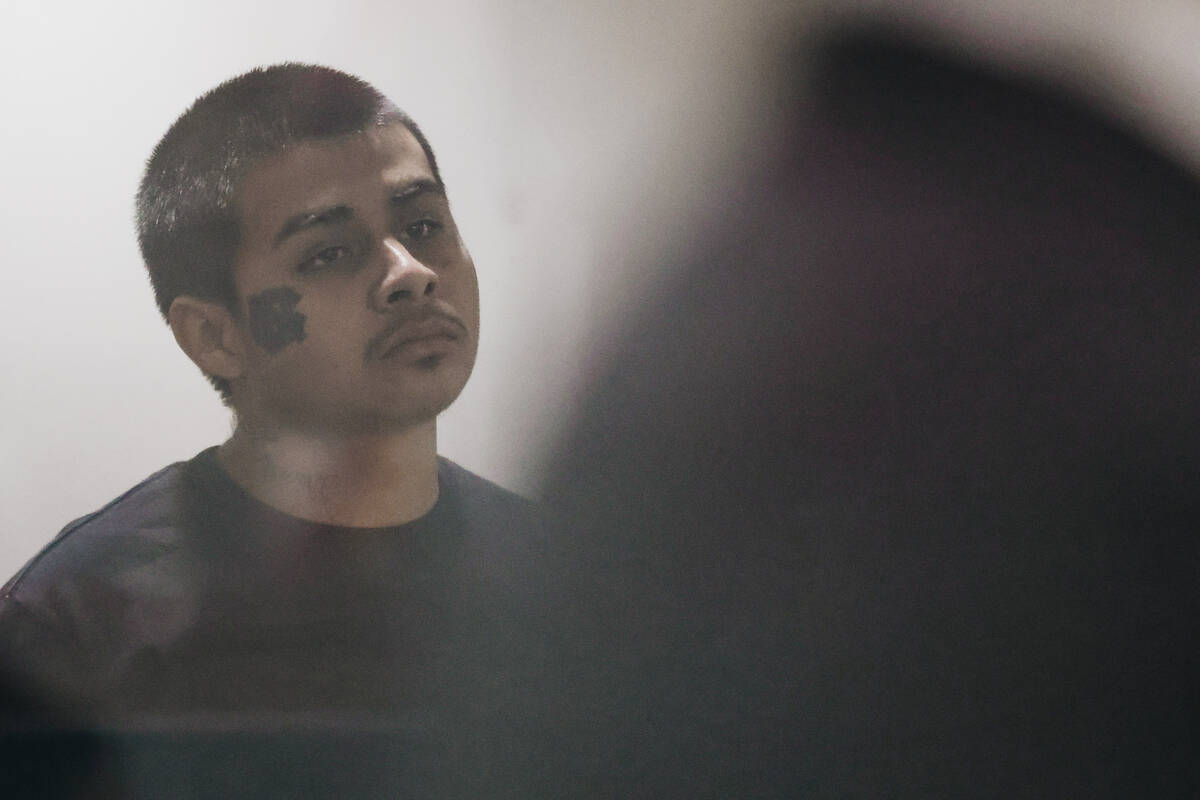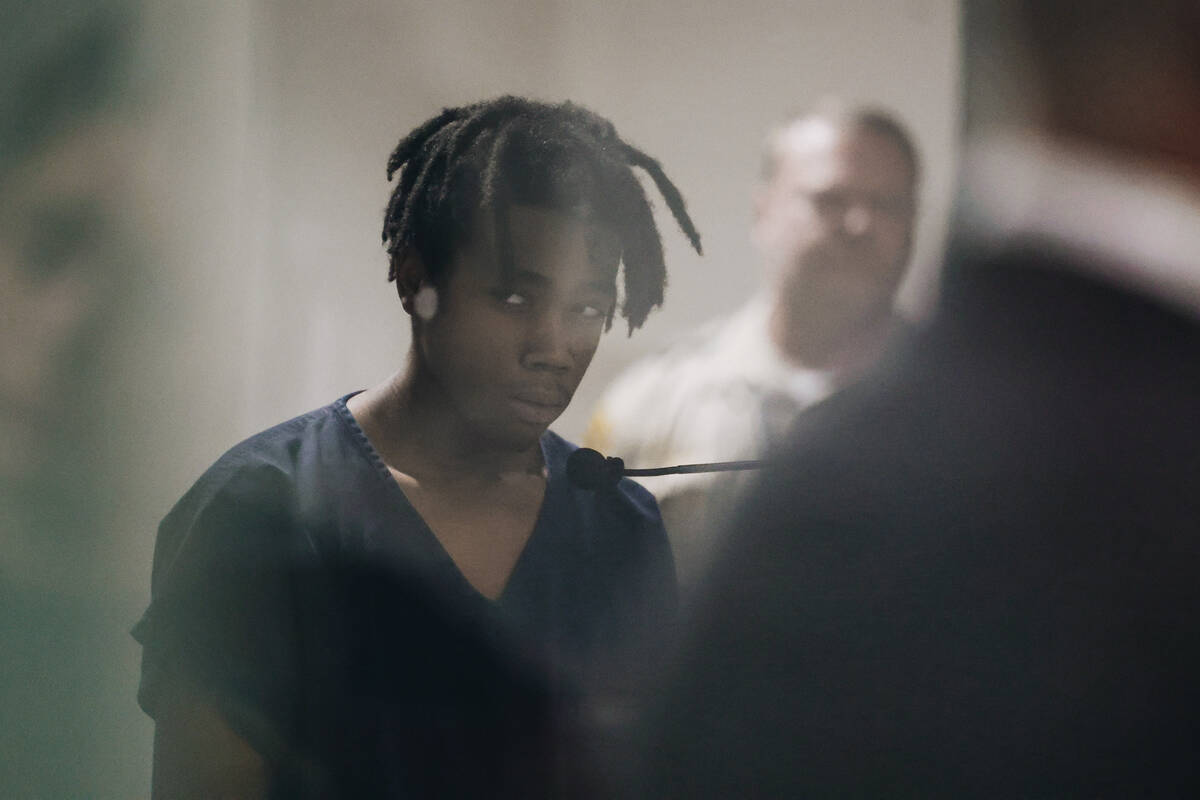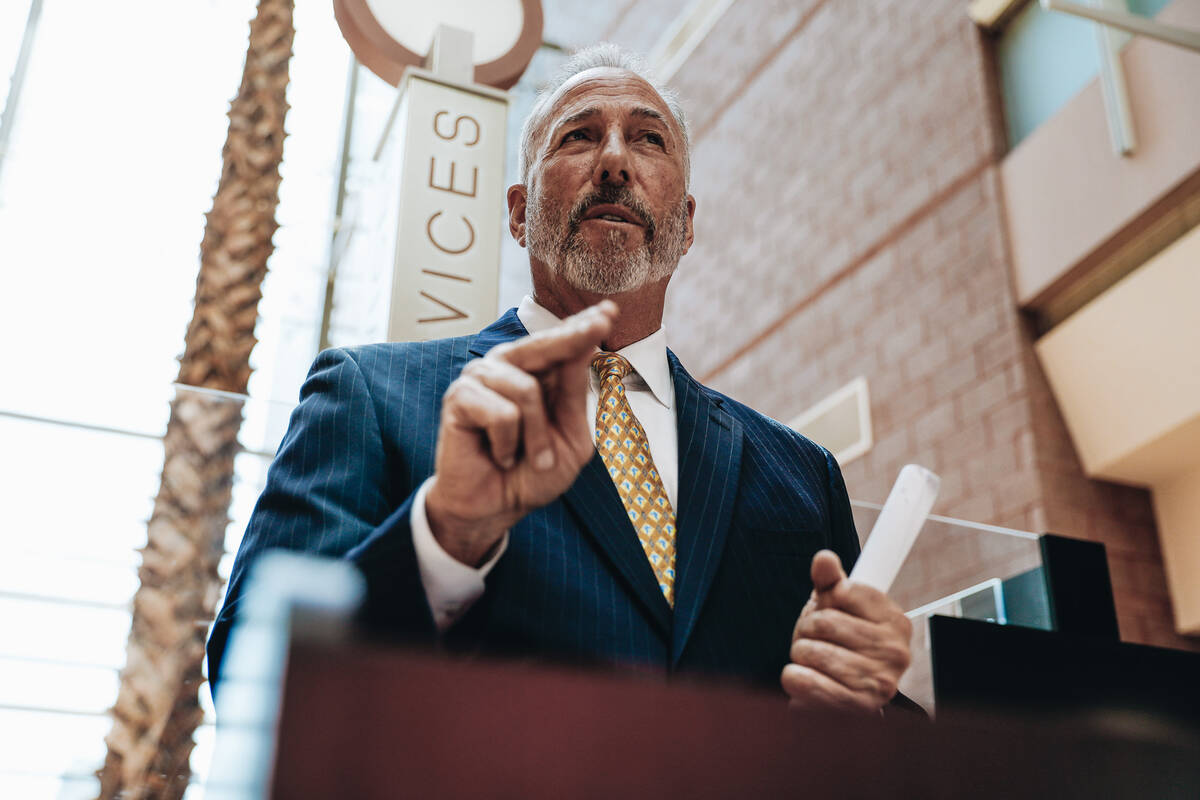 Two teenagers accused of mowing down a retired police chief while he was riding his bike last month both appeared in Las Vegas Justice Court for the first time on Thursday.
Jesus Ayala, 18, and Jzamir Keys, 16, wore dark blue Clark County Detention Center uniforms while make a brief court appearance Thursday, during which Justice of the Peace Rebecca Saxe found probable cause for their arrests. Attorneys did not address bail, and are instead expected to argue the teenagers' custody status during court hearings on Tuesday.
The teens are accused of killing Andreas Probst, 64, on Aug. 14 in the northwest Las Vegas Valley while filming a disturbing video of their vehicle ramming into the retired police chief. Police have said Ayala was 17 at the time of the hit-and-run, but Clark County Detention Center records show he is now 18.
Probst's widow and daughter also attended Thursday's court hearing, but declined to comment afterwards.
The teens' cases were both transferred to the adult court system on Wednesday after hearings in juvenile court. According to Justice Court online records, Ayala is now also facing stolen vehicle and burglary charges.
Ayala faces 18 charges, including murder, battery, attempted murder, two counts of failing to stop at the scene of a crash, reckless driving, three counts of possession of a stolen vehicle, two counts of grand larceny of a vehicle, two counts of conspiracy to commit grand larceny of a vehicle, two counts of conspiracy to possess a stolen vehicle, burglary, possession of burglary tools and conspiracy to commit burglary, court records show.
Ayala's defense attorney, Chief Deputy Public Defender David Westbrook, declined to comment on the case. Keys will be appointed an attorney at his next court date, the judge said Thursday.
Keys, who is accused of riding in the passenger seat of the car and filming the video, is facing charges of murder, attempted murder and battery, court records show.
Clark County District Attorney Steve Wolfson addressed reporters after Thursday's hearing, and said that under Nevada law, Keys is being charged with murder because he allegedly aided and abetted in the killing.
Wolfson said he expects a criminal complaint officially charging the teens will be filed by their next court appearance. He expects prosecutors to argue for a "high bail" to be set for Ayala and Keys.
"A determination of whether somebody should remain in custody is based upon whether they're a flight risk or danger to the community," Wolfson said. "I believe they are potentially both. They have certainly proved that they are dangerous. Whether they're a flight risk, that's questionable."
Ayala is facing another case in the juvenile court system, where he is eligible to be charged as an adult. Wolfson declined to discuss the details of the other case on Thursday.
The cellphone video of Probst's killing shows two apparent teenagers laughing in a car as they approach Probst riding a mountain bike on North Tenaya Way, near Centennial Parkway. One person in the car is heard saying, "Hit his a —," before the vehicle rams into Probst from behind, sending him flying over the top of the car.
Probst spent 35 years in law enforcement and retired in 2009 from his job as a police chief in Bell, California, his family has said.
Contact Katelyn Newberg at knewberg@reviewjournal.com or 702-383-0240.