Teens charged in hit-and-run killing to be tried as adults
Updated September 20, 2023 - 5:44 pm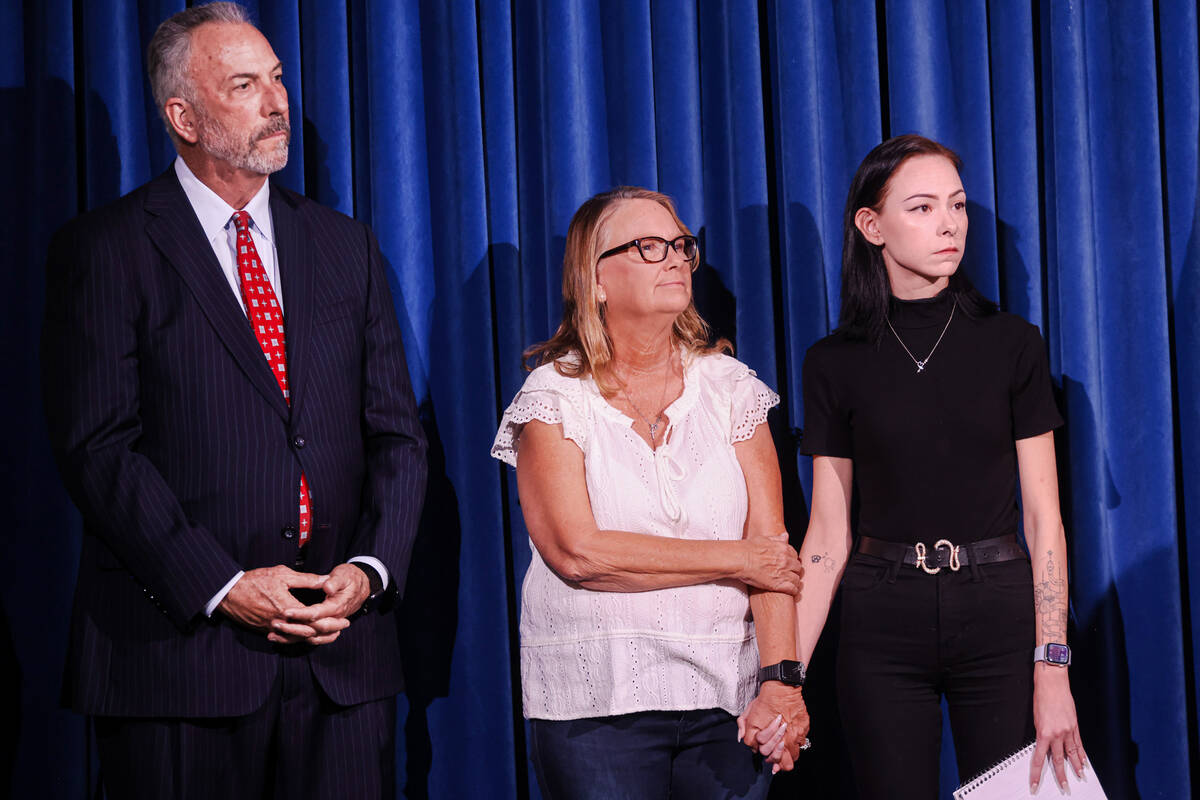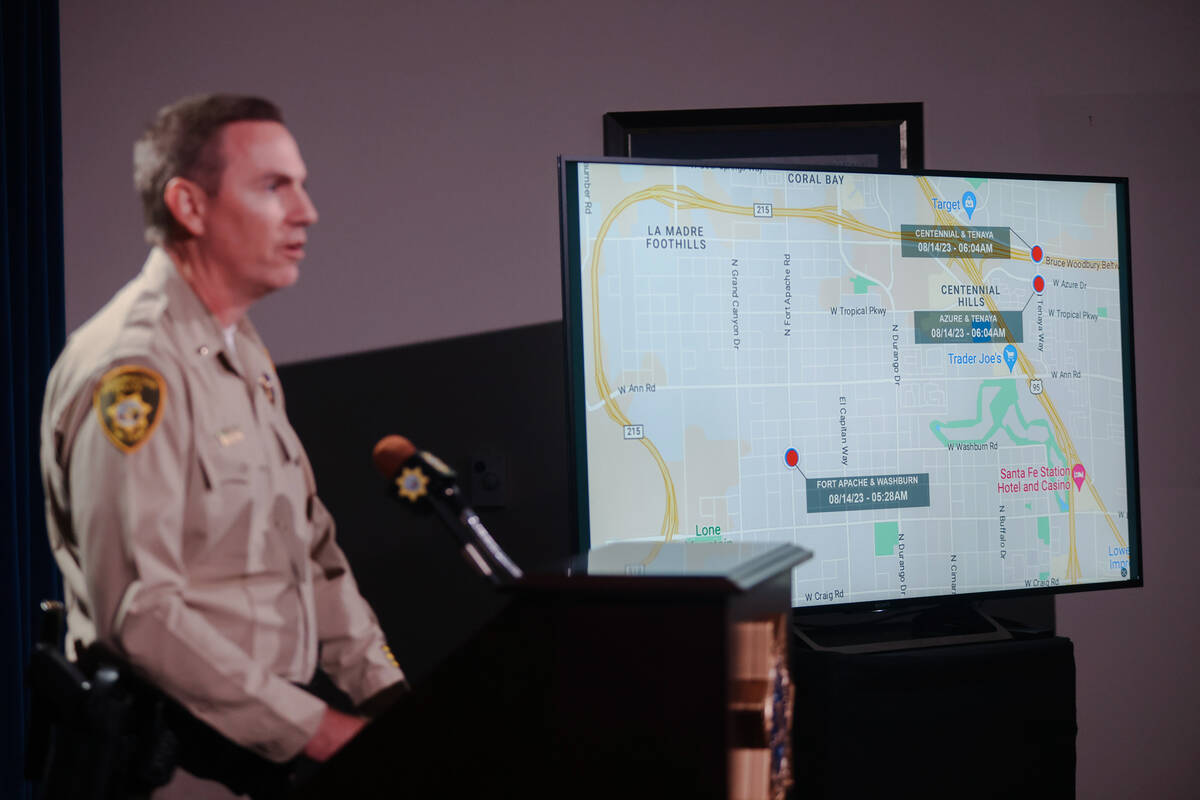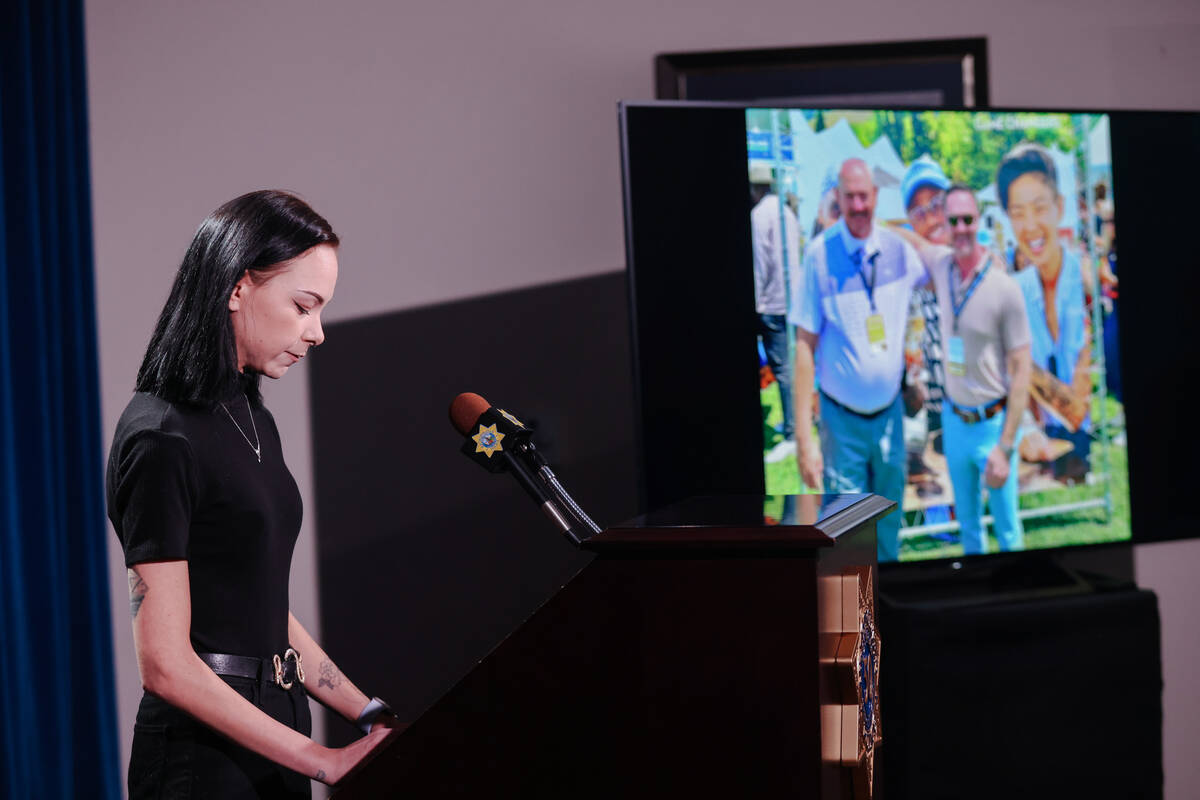 Two teenagers suspected in the killing of a retired police chief who was mowed down while riding his bike along a northwest valley road will face trial as adults, judges ruled Wednesday morning.
Jesus Ayala, 17, and Jzamir Keys, 16, were both ordered to be transferred to the Clark County Detention Center on Wednesday and will face charges as adults in Las Vegas Justice Court, according to an official with the Clark County district attorney's office. Both appeared in separate hearings Wednesday morning in Family Court.
Keys and Ayala are suspected of intentionally striking Andreas Probst, 64, while he rode his bicycle in northwest Las Vegas on Aug. 14, the Metropolitan Police Department said. Police have said the 17-year old is accused of driving the 2016 Hyundai Elantra that struck Probst, while the other teen filmed a disturbing video of the vehicle ramming into the retired police chief.
In the cellphone video, the teens are heard laughing as they approach Probst riding a mountain bike on North Tenaya Way, near Centennial Parkway. One person in the car is heard saying, "Hit his a —," before the vehicle rams into Probst from behind, sending him flying over the top of the car.
Chief Deputy District Attorney Michael Watson said during the hearings that both defendants will face charges of murder with a deadly weapon, battery and attempted murder.
Two of Keys' family members cried during his brief hearing in front of Hearing Master Timothy Andrews.
Ayala's hearing was held in front of of Hearing Master Randall Forman, who said the case would be transferred to Justice Court. One of Ayala's family members also attended the hearing with the assistance of a translator.
The woman, who shielded her face and had tears in her eyes, declined to speak to reporters outside the courthouse.
Watson told Forman that Ayala had another case in the juvenile court system, where he is also eligible to be charged as an adult. He declined to discuss the charges in the additional case.
Police said the 17-year-old suspected of driving the car that struck Probst was arrested on Aug. 14. The other teen was arrested Tuesday.
During a press conference Tuesday, Metro Lt. Jason Johansson said the "appalling" video of the vehicle ramming into Probst "lacked morality."
He said investigators were told of the video on Aug. 29, after a high school student showed the video to a school resource officer. Police later announced that the 17-year-old driver's charges were upgraded to murder.
Police also announced Tuesday that before hitting Probst, the teens intentionally struck a 72-year-old man riding a bike on Fort Apache Road, near Washburn Road, and then intentionally ran into a white Toyota Corolla at Azure Drive and Tenaya Way. Johansson said the bicyclist suffered injures that were not considered life-threatening, and the man driving the Toyota was not seriously injured.
The second teen arrested in connection with Probst's killing was identified through "numerous interviews" and "digital evidence," Johansson said Tuesday.
After spending 35 years in law enforcement, Probst retired in 2009 from his job as a police chief in Bell, California, located in Los Angeles County. Probst's daughter, Taylor Probst, has described him as a "ray of sunshine" who loved golfing and making coffee for his wife.
Taylor Probst addressed reporters Tuesday during a news conference, stating that she believes her father's killing was a "random act of violence," and that it was not motivated by his "race or profession."
Contact Sabrina Schnur at sschnur@reviewjournal.com or 702-383-0278. Follow @sabrina_schnur on Twitter. Contact Katelyn Newberg at knewberg@reviewjournal.com or 702-383-0240.