Teens return to court in killing of 17-year-old in Henderson
Updated July 2, 2018 - 2:48 pm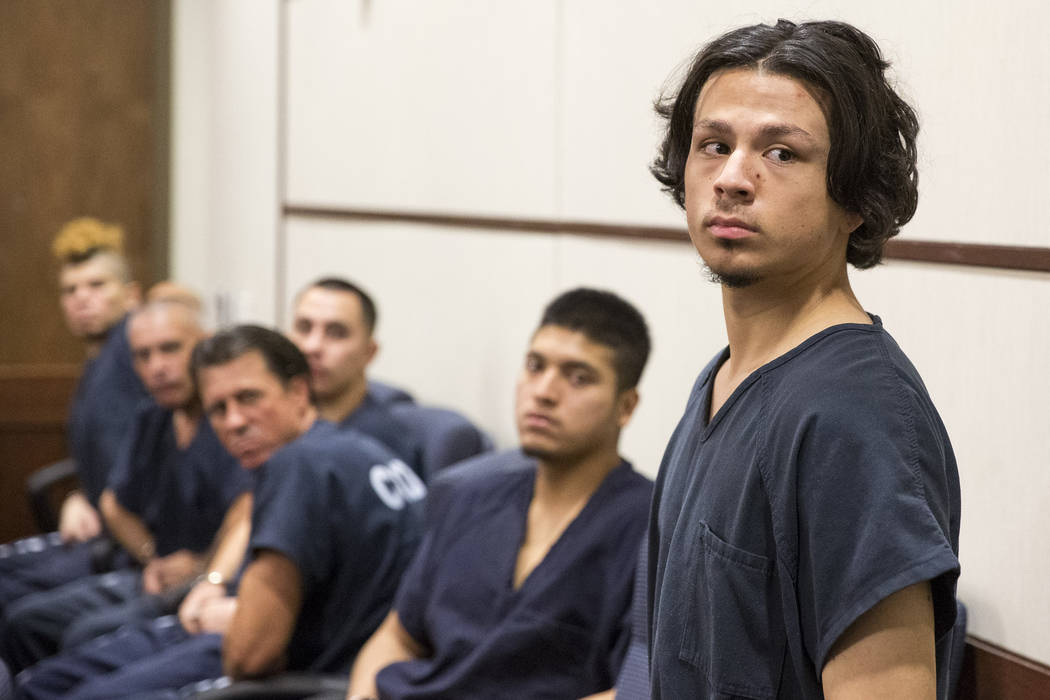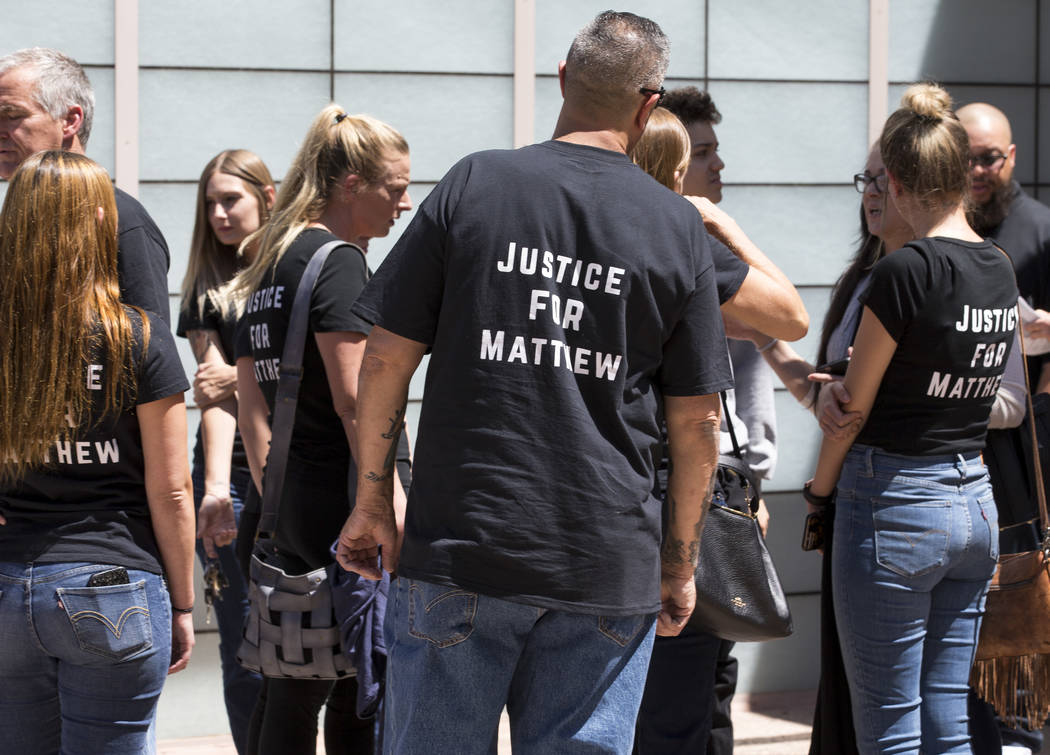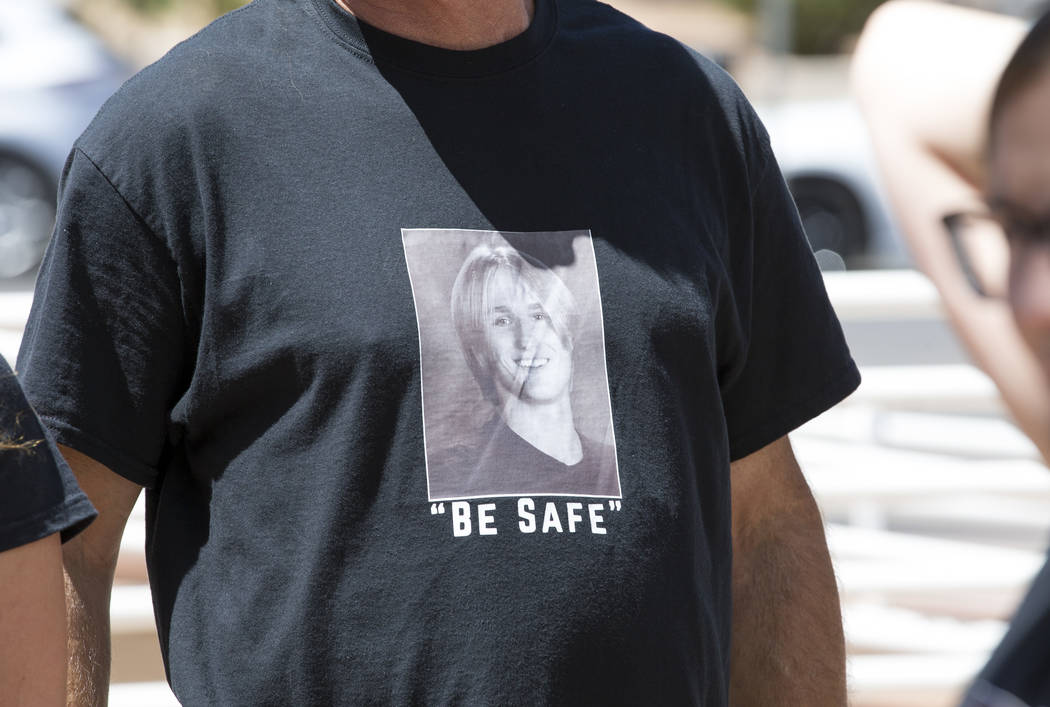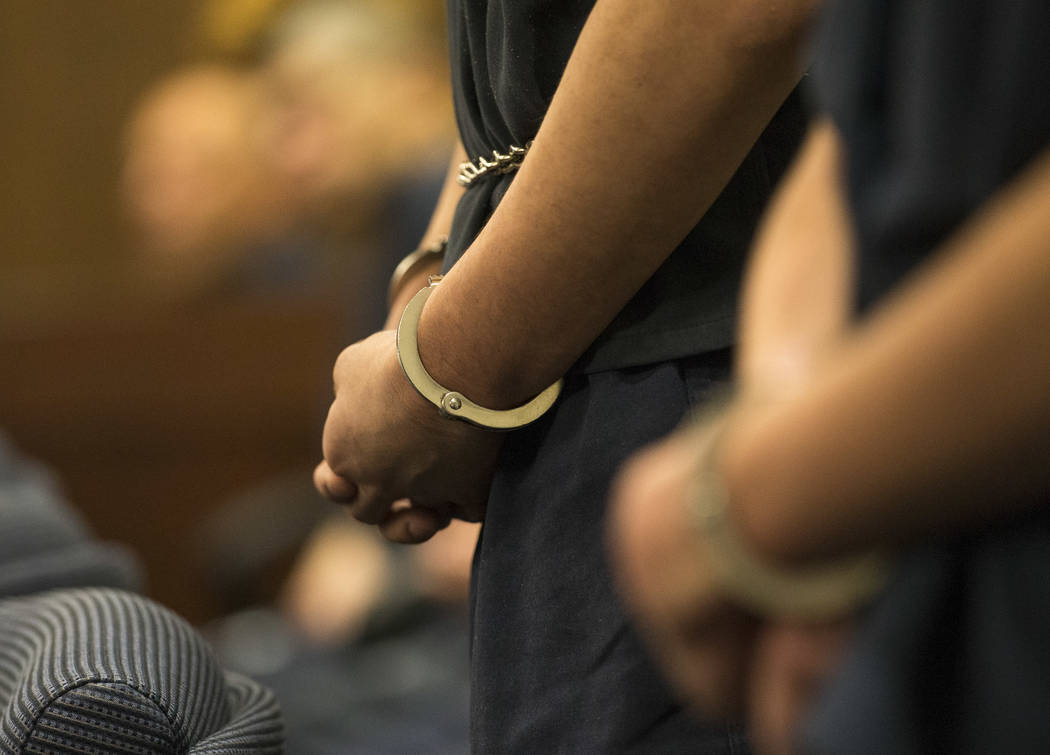 Family and friends of a 17-year-old boy who was shot and killed last month packed a Henderson courtroom on Monday.
At least 10 of them wore black T-shirts with a sepia-toned picture of Matthew Minkler's face on the front above the words "Be Safe" in white. On the back, also in white lettering: "Justice for Matthew."
Officers escorted Jaiden Caruso, 16, and Kody Harlan, 17, who were in chains and wearing jail jumpsuits. The defendants stood silently while Henderson Justice of the Peace Sam Bateman postponed a preliminary hearing until next week.
Minkler's supporters — crying, shaking and embracing each other during the brief hearing — later declined to speak with reporters.
Caruso and Harlan are charged as adults in connection with the June 8 slaying inside an abandoned house in the 2000 block of Cool Lilac Avenue, where Minkler, of Las Vegas, was found dead of a gunshot wound to the head.
Harlan told police after his arrest that Caruso pulled out a Ruger .357-caliber revolver and shot Minkler in the face during a "modified" version of Russian roulette. Caruso "never allowed the other participants to handle the firearm or pull the trigger themselves," Harlan told officers, according to arrest documents.
Attorneys for Caruso and Harlan have declined to comment on the allegations.
Caruso faces charges of murder with a deadly weapon and robbery, and Harlan faces charges of robbery and aiding a felony offender after the fact, court records show.
Henderson police detectives have arrested a third teen who they believe was present when Minkler was shot. That suspect, a juvenile who has not been identified, faces charges of destroying evidence and accessory to murder.
Contact David Ferrara at dferrara@reviewjournal.com or 702-380-1039. Follow @randompoker on Twitter.