Telles claims he wants to avoid 'confrontation' over newspaper's rights
Updated April 5, 2023 - 1:16 pm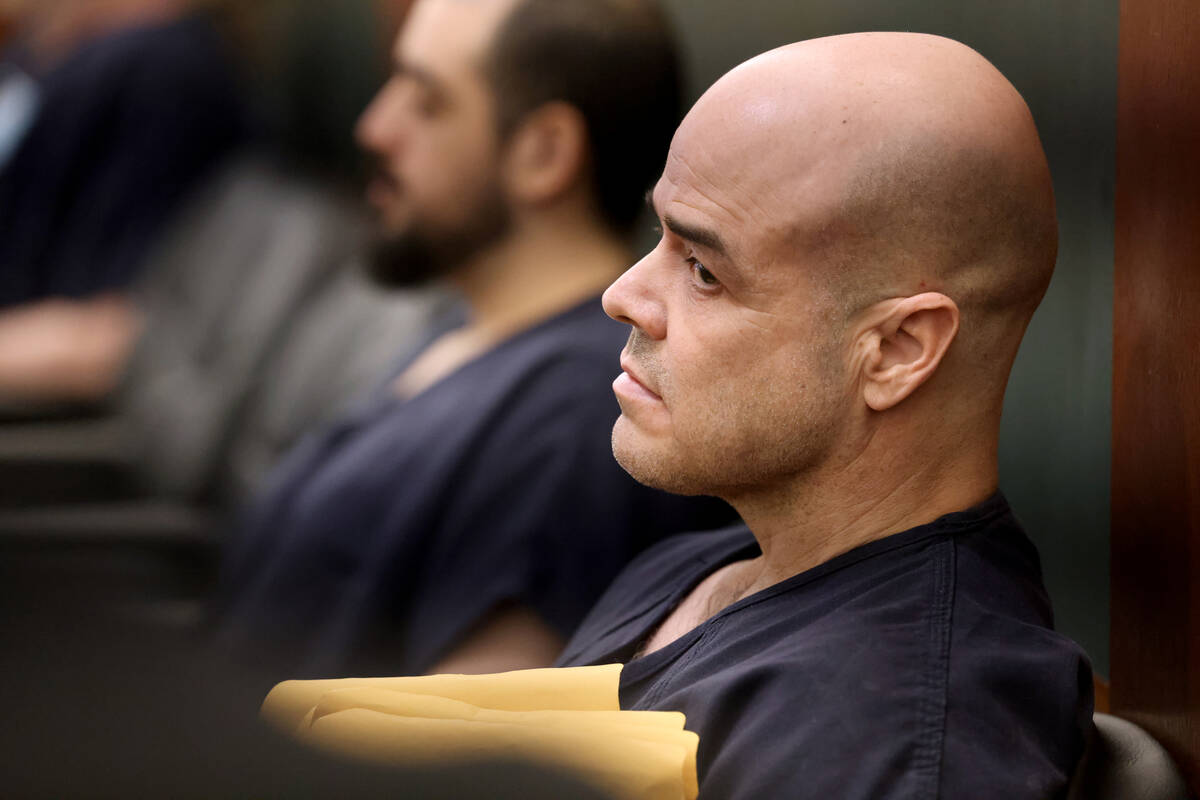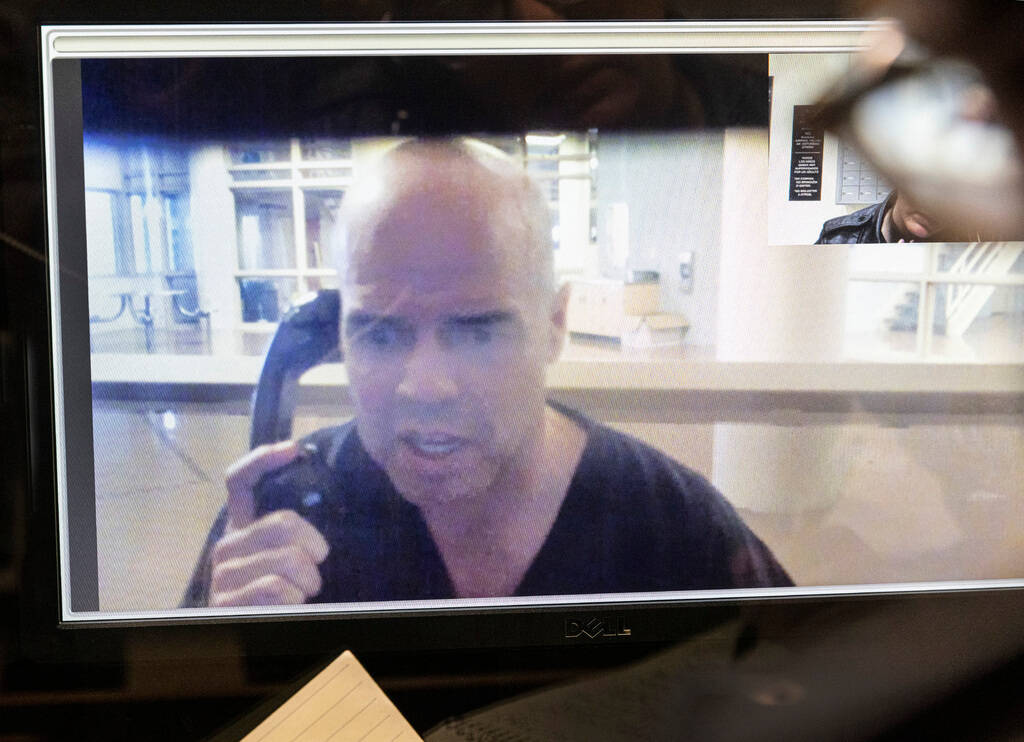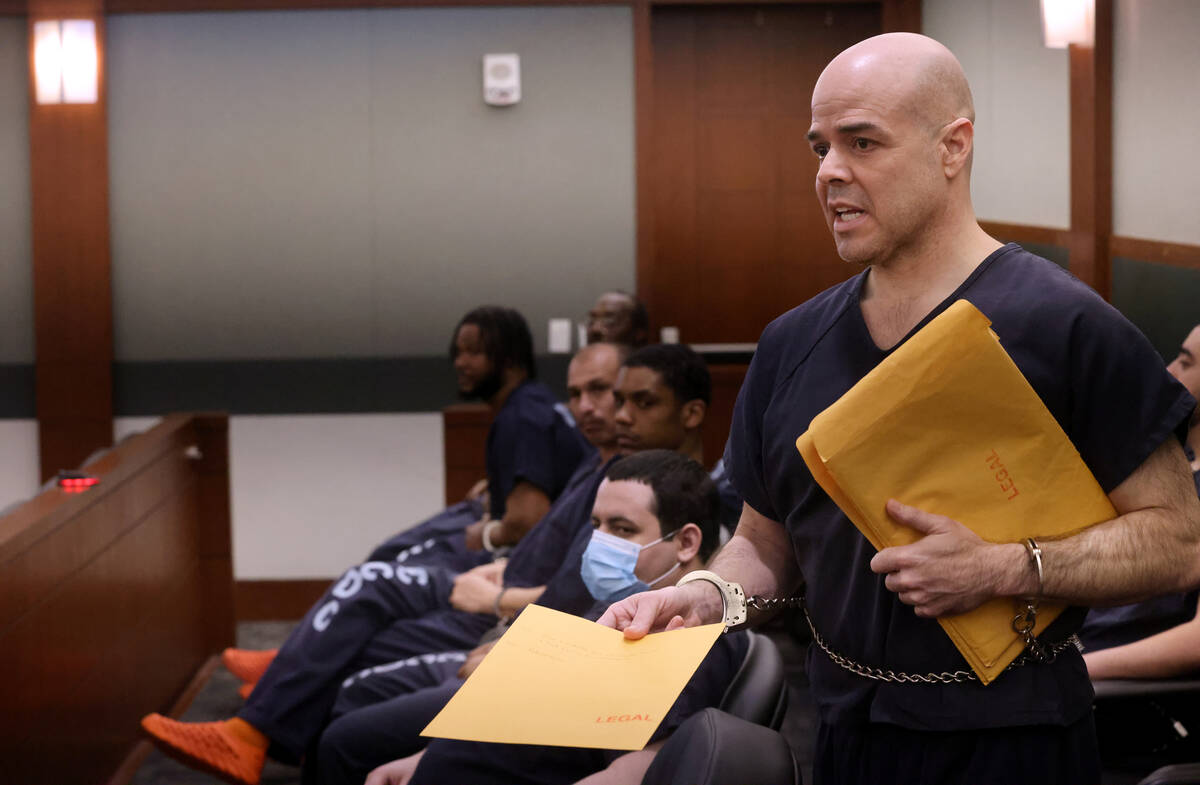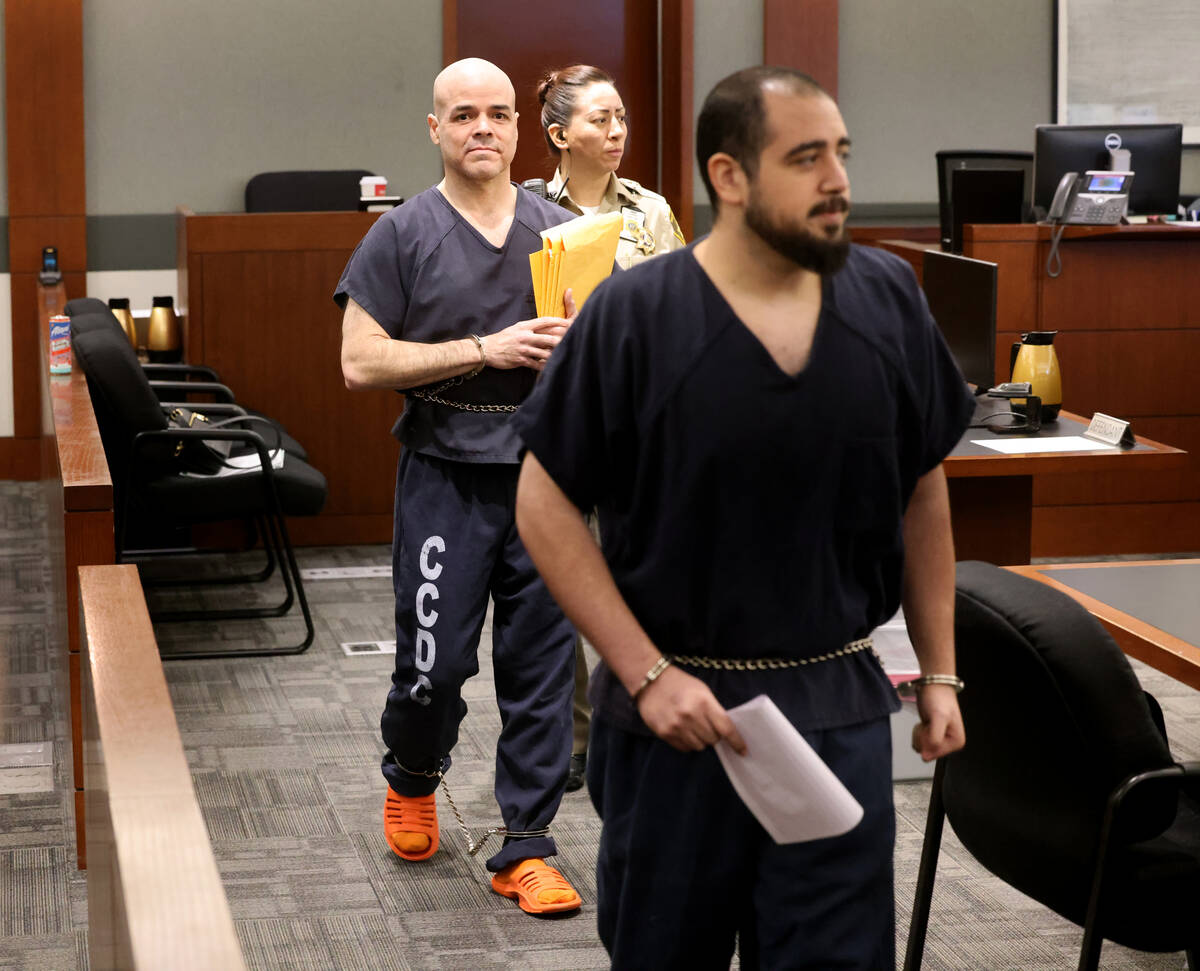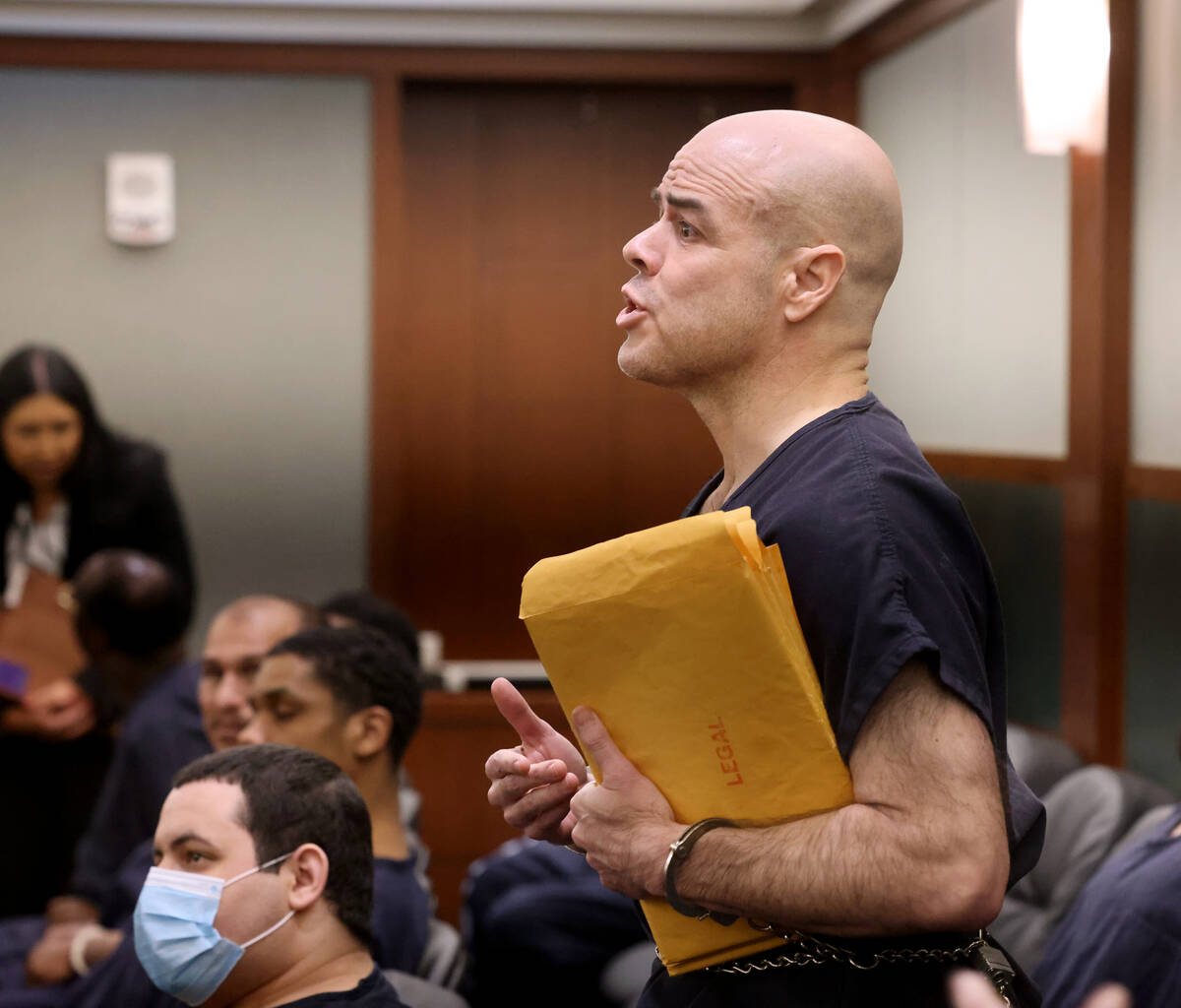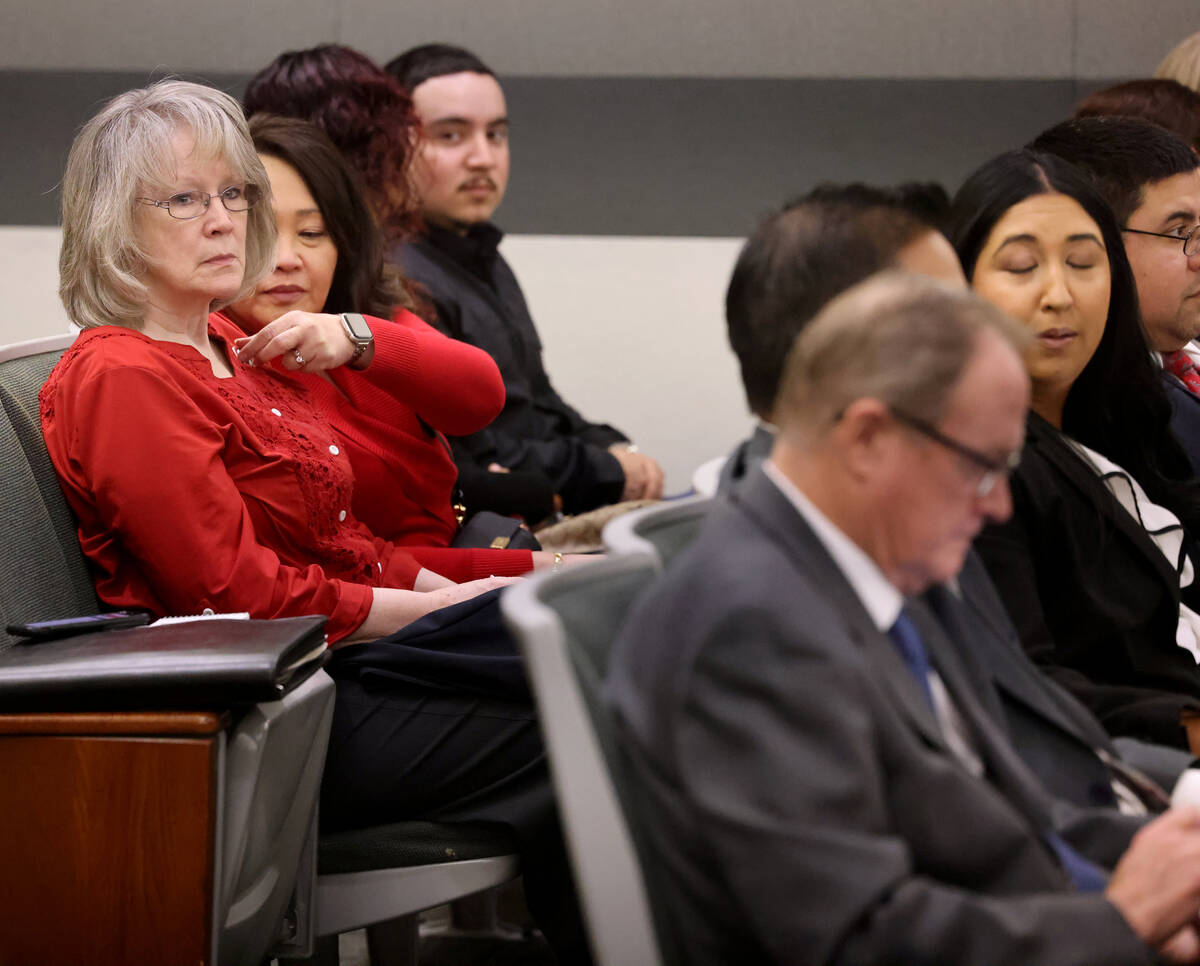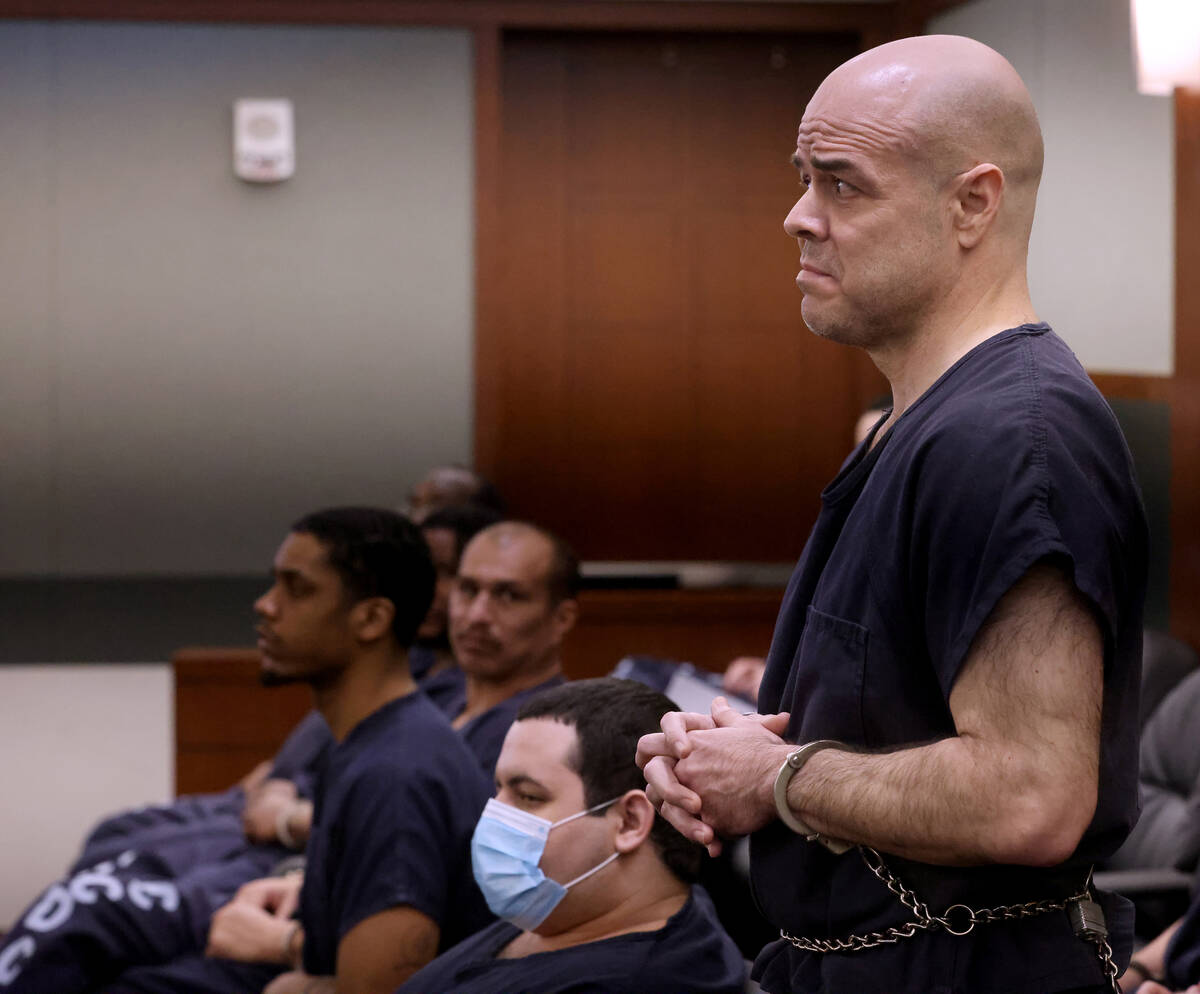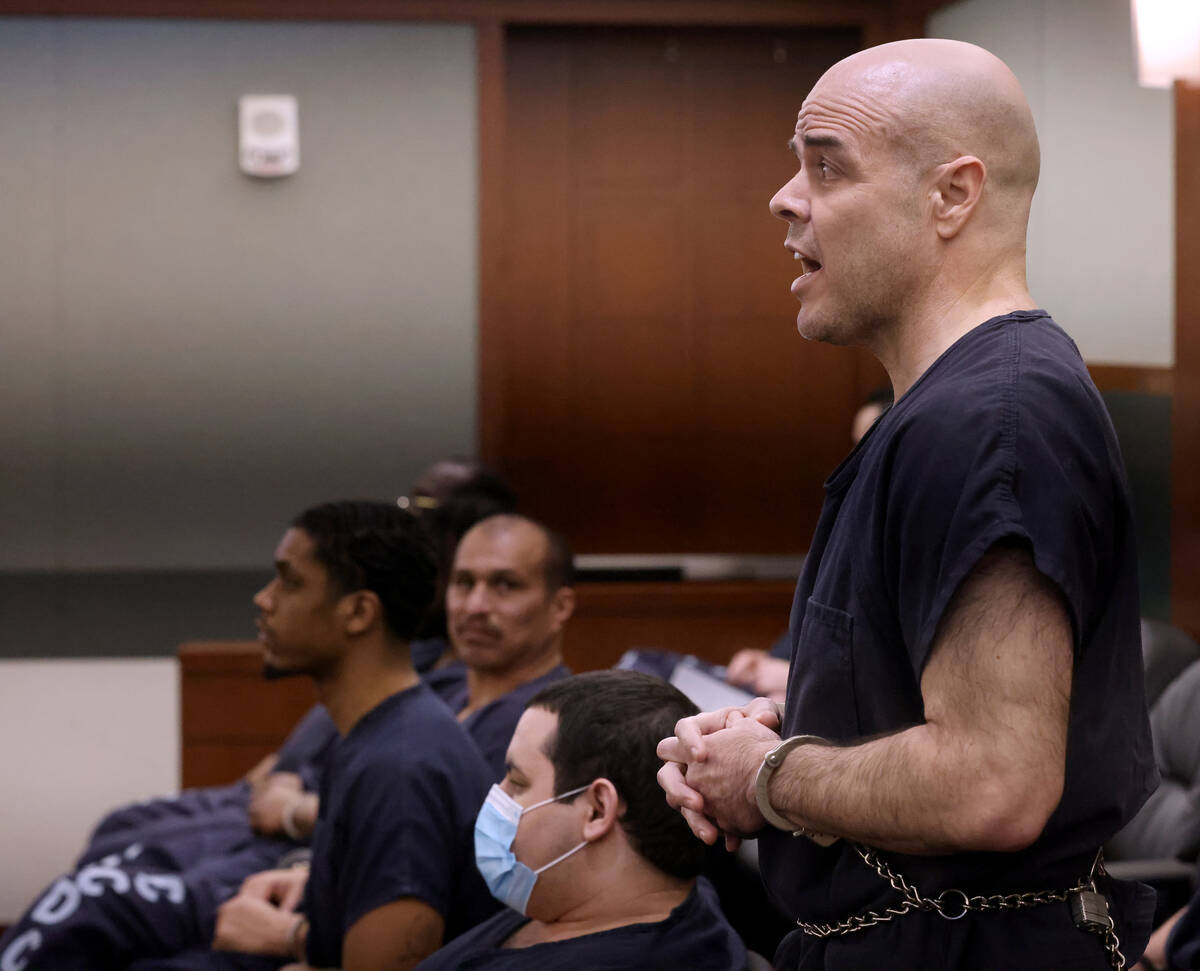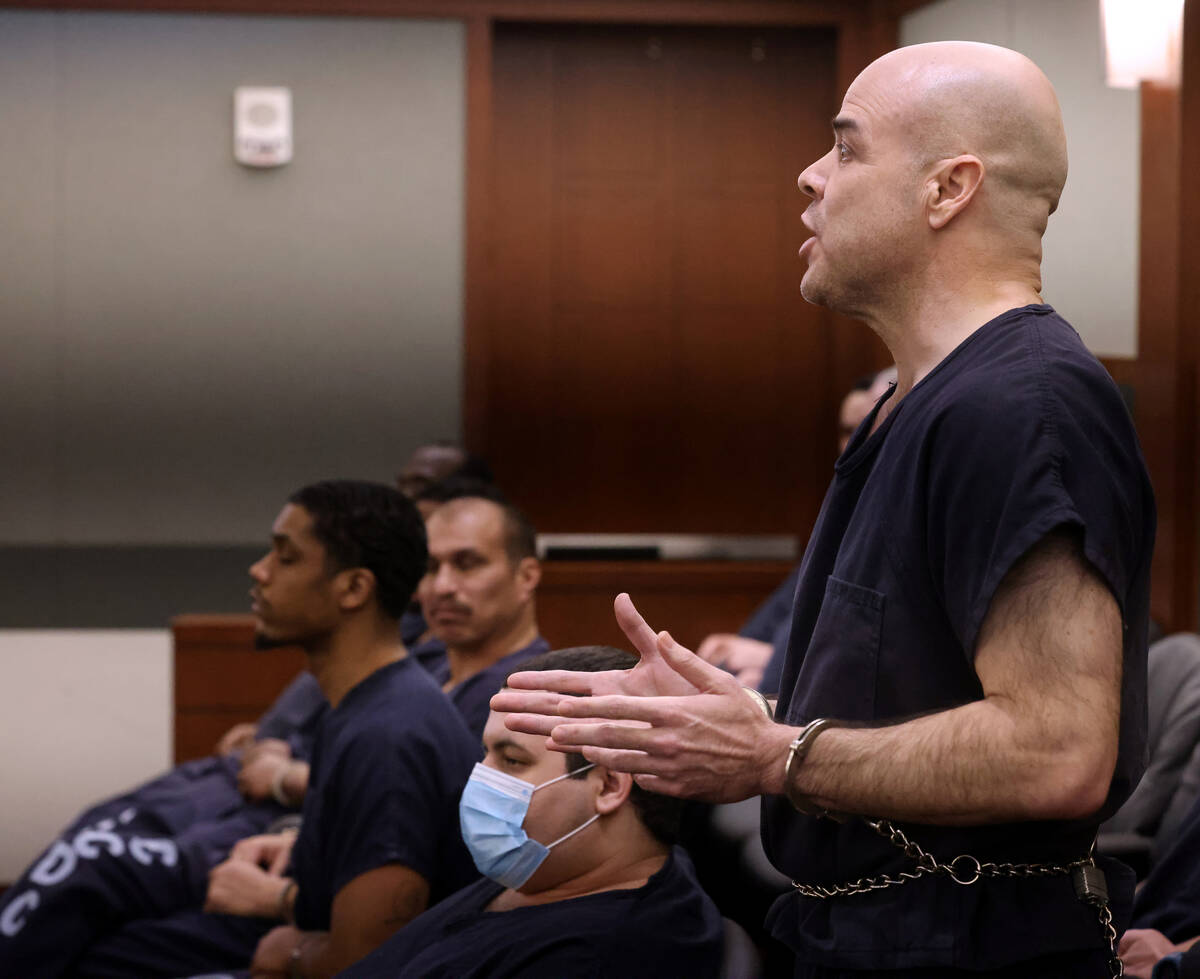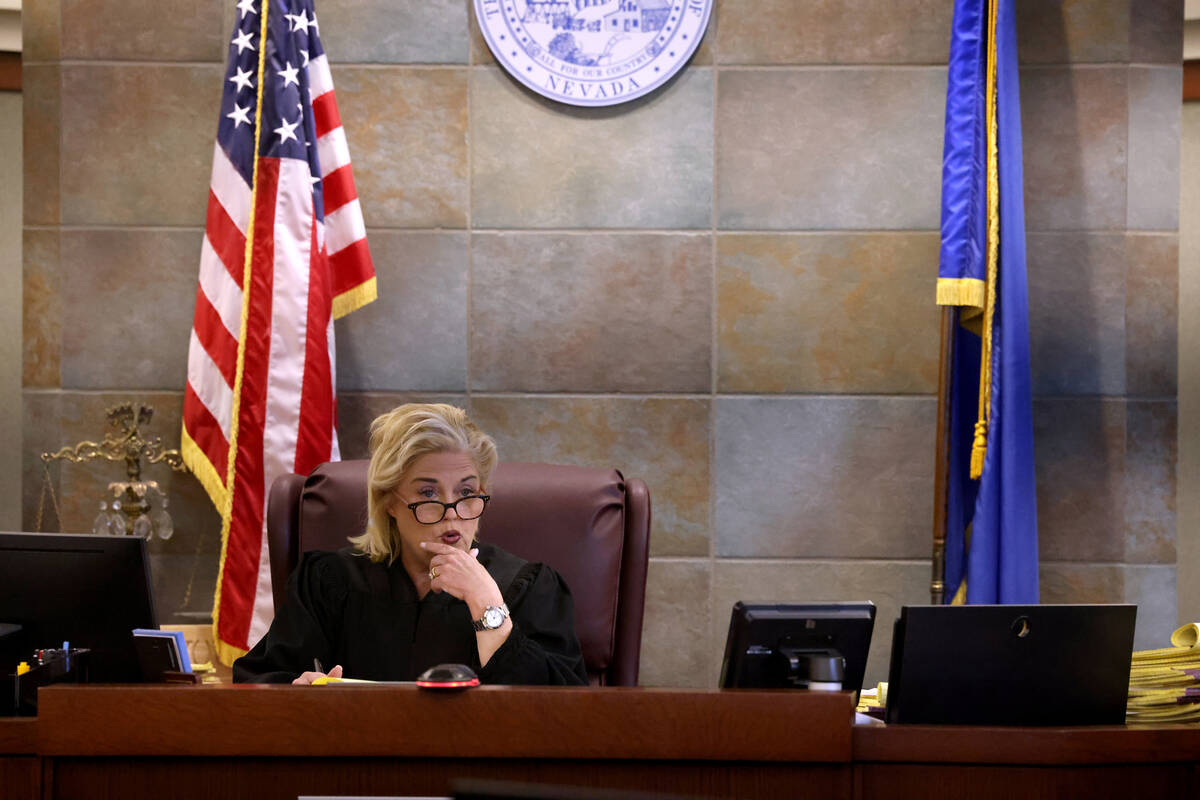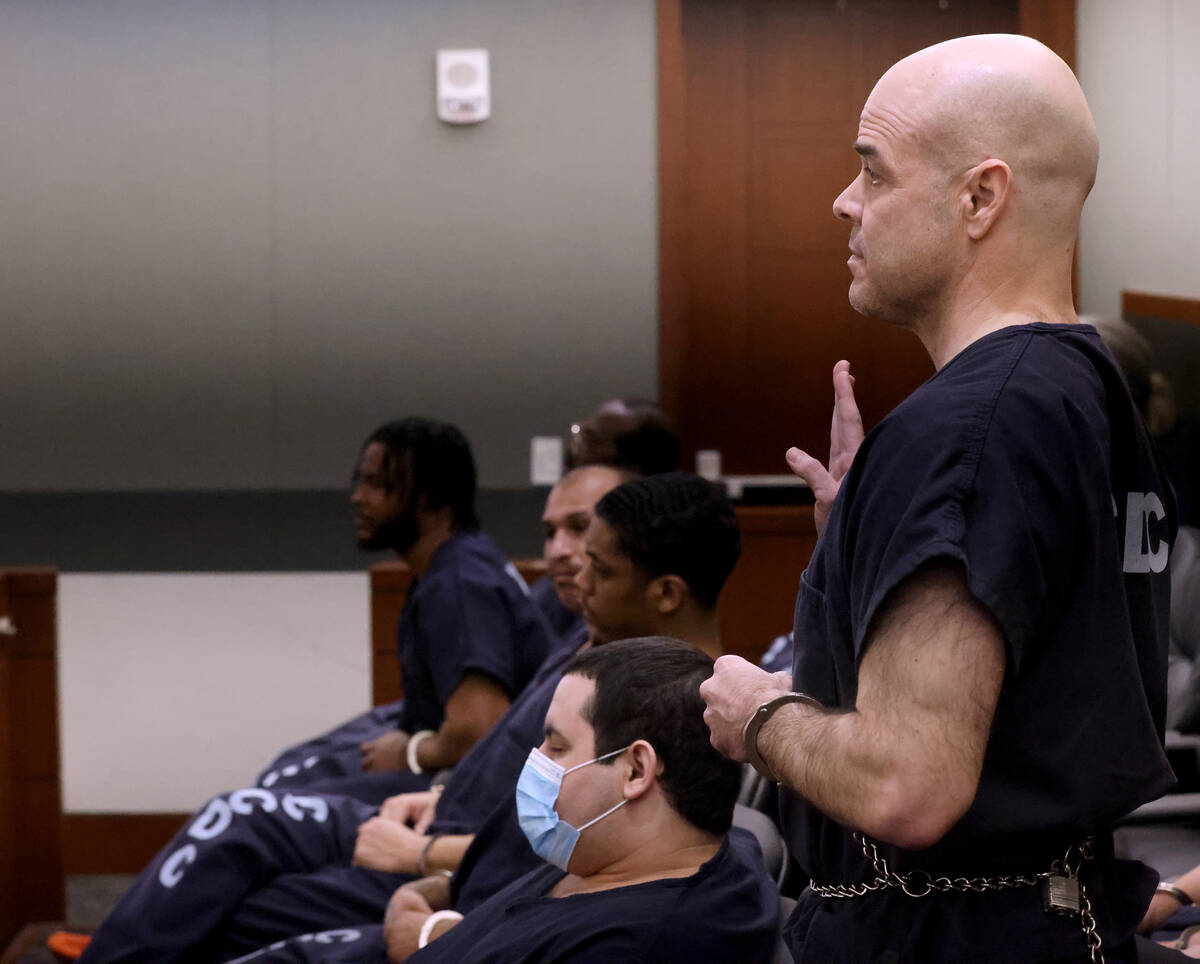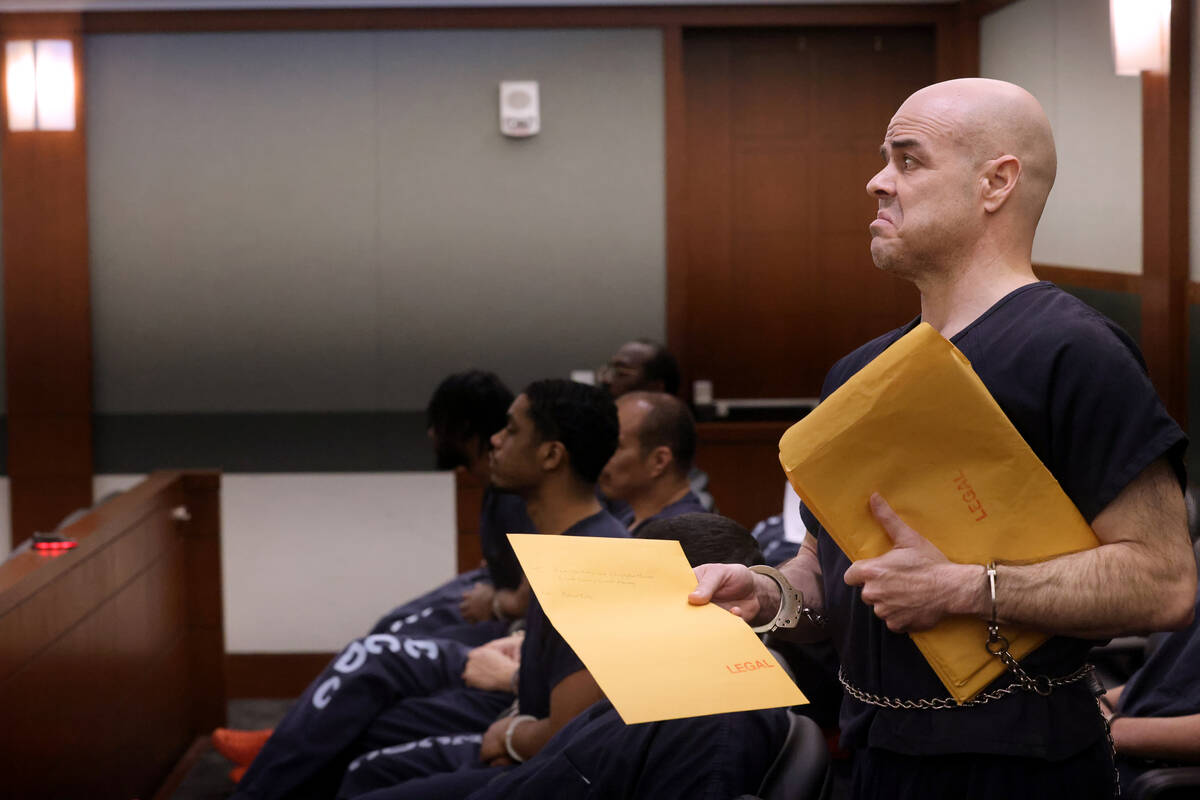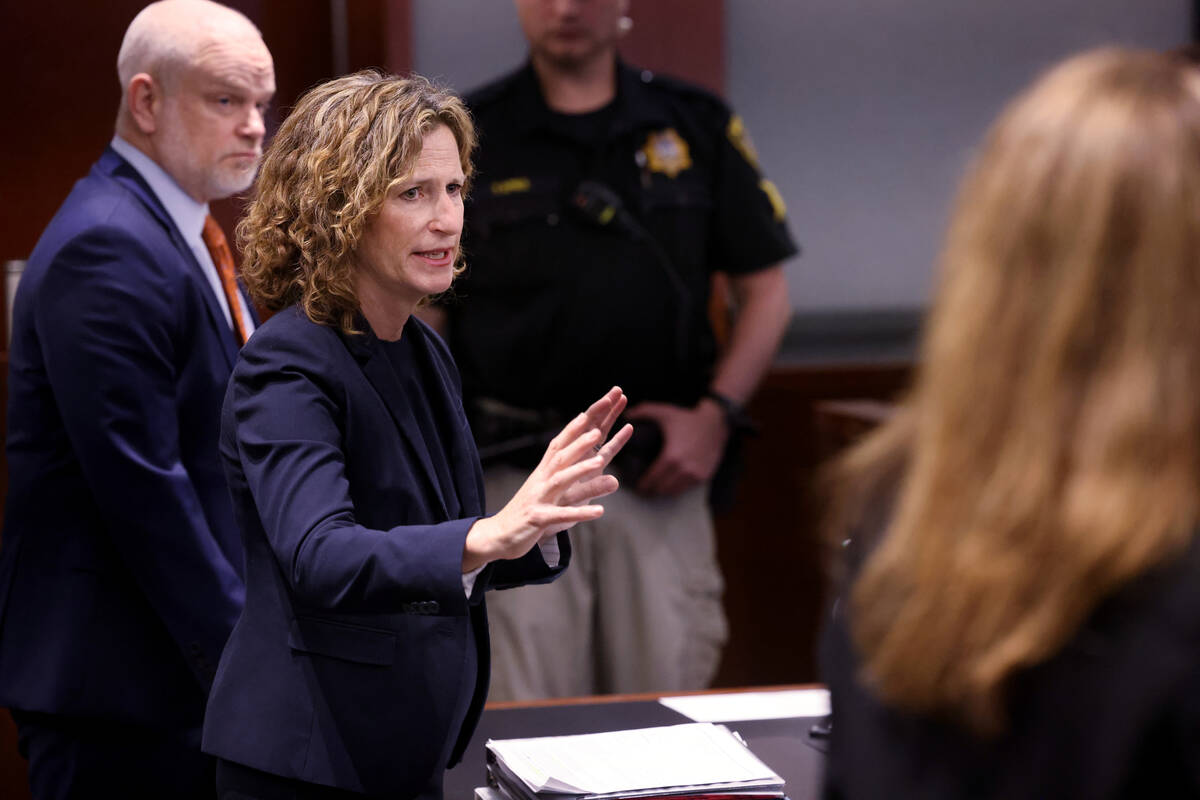 Former Clark County Public Administrator Robert Telles told a judge on Wednesday that he is trying to avoid a "confrontation with the constitutional rights" of the Review-Journal.
Telles, who is representing himself against a murder charge in the killing of Review-Journal reporter Jeff German, has filed a motion requesting the release of information gathered during the police investigation, which Telles has claimed will help him show there was police misconduct during the investigation. The Review-Journal has filed a motion to suppress subpoenas Telles had filed, which the newspaper has argued could reveal information from German's personal devices that are currently protected by a court order.
After German's killing, police seized his cellphone from his body and personal devices from his home, which could contain information about his confidential sources. The Review-Journal has been fighting to prevent officials from searching information on the devices, which the newspaper has argued is protected by Nevada's shield law.
Not seeking info from German's devices
"I believe that with the materials I'm seeking I can vindicate my constitutional rights while also avoiding a confrontation with the constitutional rights of the Las Vegas Review-Journal," Telles said during a court hearing Wednesday. "So implicit and explicitly in my motion is the intent to not request anything that came from Mr. German's devices whatsoever at this point."
In a Wednesday evening interview with the Review-Journal, Telles said that he is not seeking information from German's devices because it is protected by the court order.
"I understand that you all have your own First Amendment rights that you want to protect, and I respect that," Telles told a Review-Journal reporter. "I can't tell you that I pledge to decline those materials if they give them to me. All I can say is that I'm hoping that we don't even have to get to that point, frankly."
Attorney Ashley Kissinger, who is representing the newspaper, said during a court hearing Wednesday that the Review-Journal could withdraw its motion if Telles is not seeking to review the information on German's devices.
Prosecutors have accused Telles of fatally stabbing German outside his home in September over articles the reporter had written about his conduct as an elected official. He has pleaded not guilty to a murder charge and has claimed that what prosecutors have called "overwhelming evidence" against him was planted at his home.
Questions about Telles' financial status
District Judge Michelle Leavitt also questioned Telles about his financial status during Wednesday's hearing and found that he does not qualify to have a court-appointed standby attorney.
When Leavitt allowed Telles to represent himself, she stated that she may appoint him a standby attorney through the Clark County public defender's office, who would be available to answer Telles' questions and give him advice. Shortly after his arrest, Telles signed a financial affidavit indicating that he does not "have the ability to pay for an attorney."
While he was represented by the public defender's office, the Review-Journal published an investigation showing that he was appointed representation despite having thousands of dollars in property assets. Telles hired two private attorneys before he moved to represent himself.
On Wednesday, Telles told the judge that he and his wife own a home in Las Vegas and are currently trying to sell five homes in Arkansas. Telles said they are attempting to sell all of the homes together for about $519,000, but he has a mortgage of about $320,000 for the properties. Telles said he also earns about $2,800 a month in rental income from three of the properties, which he said goes toward the mortgage and repairs on the houses.
He also said he has a "couple thousand" dollars in bank accounts and another account worth about $10,000.
"I'm going to make a finding that you are not indigent at this point," Leavitt said. "It may change, so if you think it changes you can come back to the court to seek further relief."
Telles said Wednesday that he intends to use the money from selling the homes in Arkansas to pay for a lawyer to represent him later on in the proceedings.
Seeking move to different housing
He also argued for a motion to compel the Metropolitan Police Department to move him to a different housing unit in the Clark County Detention Center. Telles said he should be moved so that he can conduct more legal research and have "more recreation time."
Telles has claimed in court documents that he was placed in a higher security unit, where he is allowed out of his cell for 30 minutes a day, "as punishment for reporting the conduct of a known jailhouse informant," who Telles said had tried to coerce him into giving a false confession.
Attorney Martina Bauhaus, who represents Metro and Sheriff Kevin McMahill, said Telles is being treated the same as any other incarcerated defendant.
"I'm sorry. He chose to represent himself, and as the saying goes — you made your bed; now you have to lay in it," Bauhaus said.
Leavitt denied the motion and said that she would not "tell the sheriff how to run his jail."
Telles is scheduled to appear in court again on April 19.
Contact Katelyn Newberg at knewberg@reviewjournal.com or 702-383-0240. Follow @k_newberg on Twitter.