Telles' motion to have judge dismissed rejected
Updated March 30, 2023 - 9:34 pm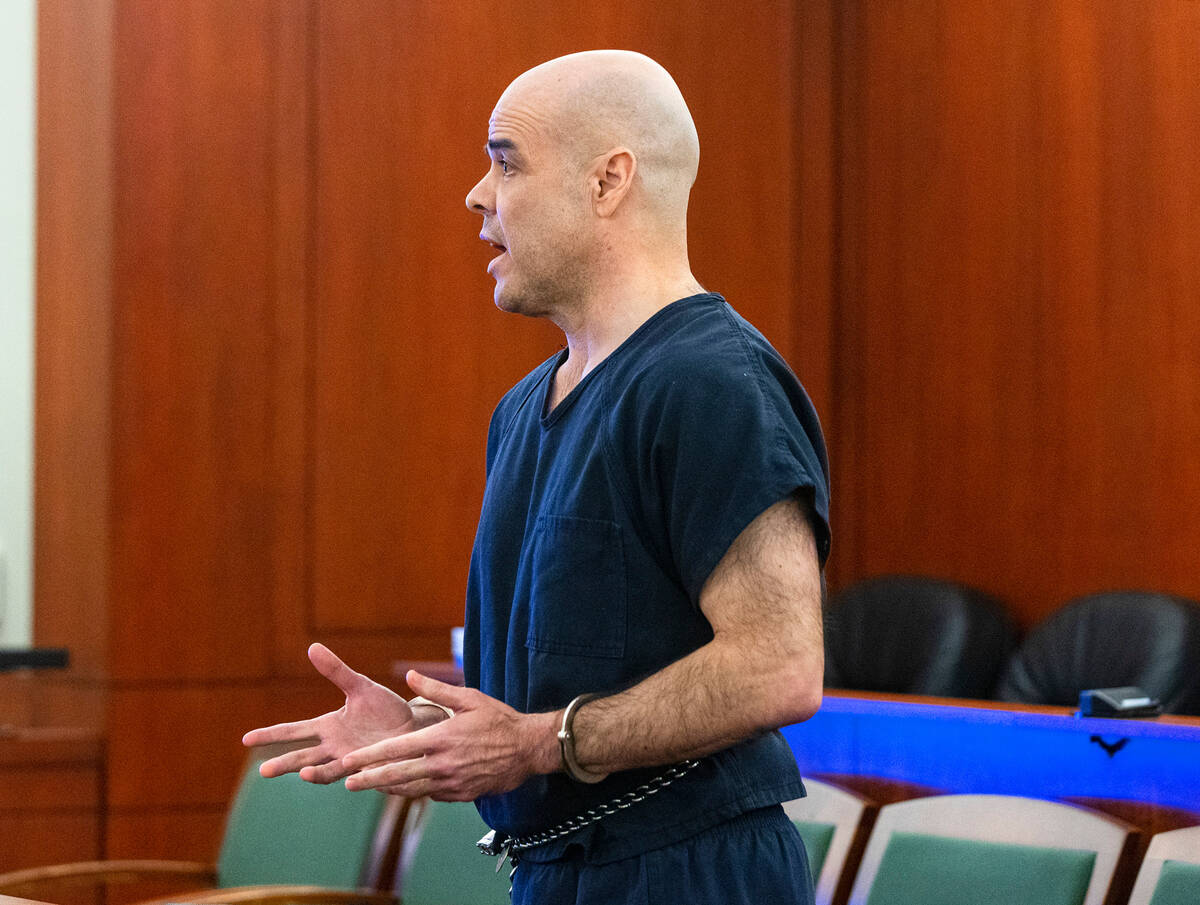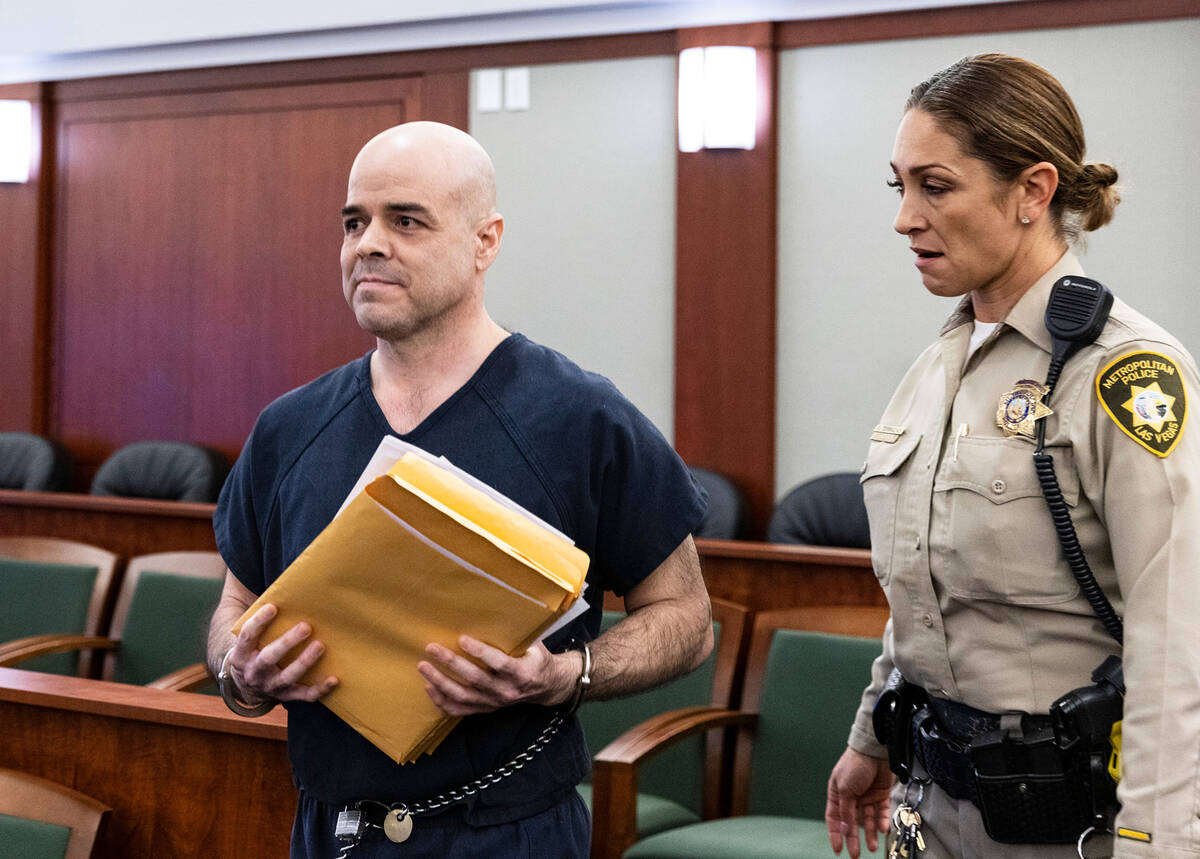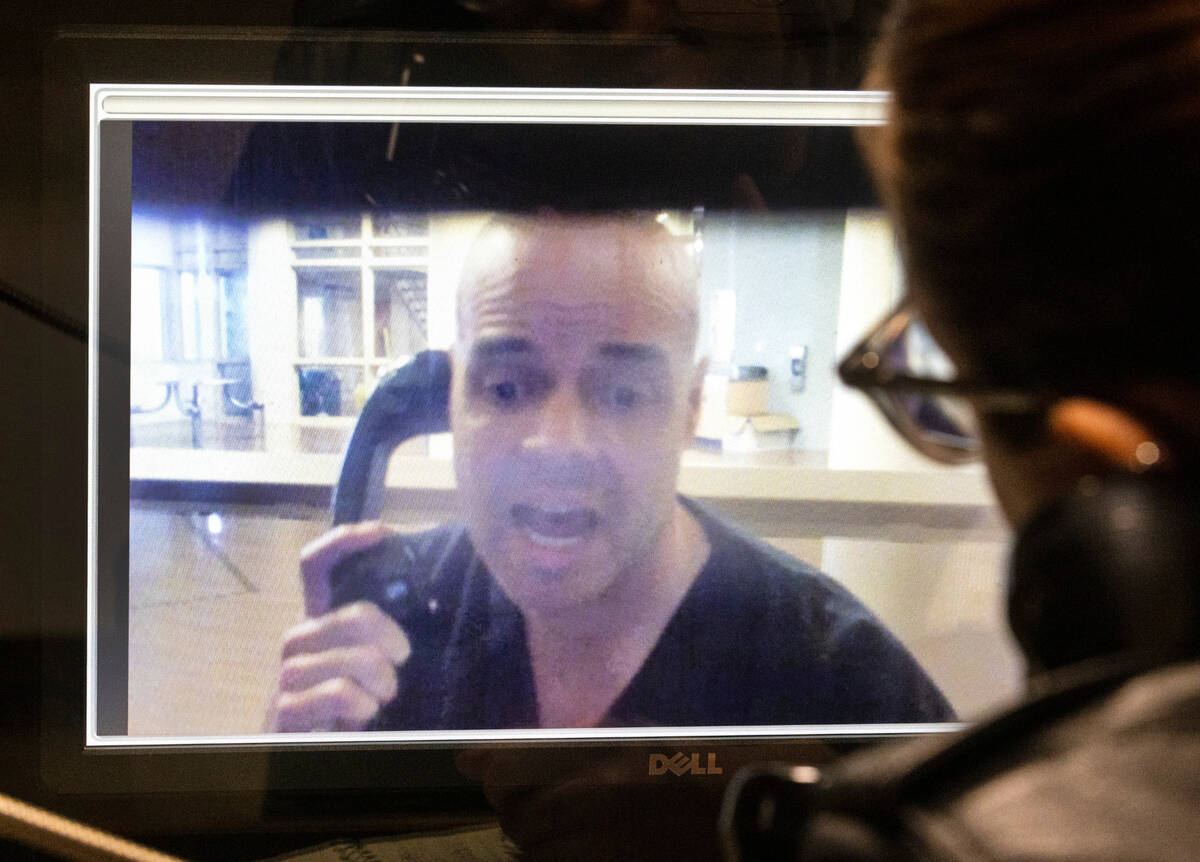 A Las Vegas judge rejected a motion from former Clark County Public Administrator Robert Telles on Thursday to dismiss the judge overseeing his murder case in the death of Las Vegas Review-Journal investigative reporter Jeff German.
Prosecutors have accused Telles of killing German outside his home in September over articles German wrote about Telles' conduct as an elected official. Telles, who is representing himself, filed a motion this month for District Judge Michelle Leavitt to be recused from the case.
Telles accused the judge of being unable to act impartially because of how she questioned him during a hearing on his ability to represent himself, a move also known as a Faretta canvas.
"I think that a lot of the statements that she made and the way that she handled the Faretta canvas is probably the same way most of our criminal judges would have handled the Faretta canvas," said District Judge Jerry Wiese, who rejected Telles' motion on Thursday.
Telles has pleaded not guilty to a murder charge.
He argued Thursday that Leavitt had spent the hearing "badgering me, harassing me, and trying to embarrass me into withdrawing my request for self-representation." Telles has also written in court documents that the judge was "prejudicing" him with the media.
"The court cannot control the media coverage of this matter," Leavitt wrote in her response to Telles' motion, in which she argued she can remain impartial during the proceedings.
Telles graduated from Boyd Law School in 2014 and has practiced mostly civil and probate law since then. He has previously said that he has never handled a felony criminal case, and has taken three civil cases to a jury trial. Telles also wrote in court documents that he wanted to represent himself in order to file motions before a trial, and that his prior lawyers did not agree to file the motions in the time frame he requested.
Leavitt told Telles during the hearing that once he decided to represent himself, "you don't get to change your mind in the middle of the proceedings and then request an attorney."
During Thursday's hearing, Wiese found that a reasonable person would not believe that Leavitt acted with antagonism toward Telles, and that she should remain on the case.
"She's one of our premier judges, she's been doing criminal cases for a long, long time," he said. "She knows what she's doing."
At the end of the hearing, Telles said that he wanted the media to contact him about an "urgent concern." In an interview with the Review-Journal on Thursday afternoon, Telles said he will be filing a motion soon alleging police misconduct during the investigation into German's killing.
Telles claimed that during the investigation, police illegally tracked his phone, illegally obtained phone records, didn't properly request search warrants and held him at a police station after he requested to leave.
He said the upcoming motion is also to obtain information he requested in nearly two dozen subpoenas he filed last week.
"Each one of those is tailored specifically to, in some way or another, help me show the police misconduct," he said.
Telles also repeated claims that he was framed, and that what prosecutors have called "overwhelming evidence" against him was planted at his home.
When asked who killed German, Telles said "it would have been the same people that actually planted the evidence," although he did not name a specific person. He also declined to say what his whereabouts were when German was killed.
Prosecutors have pointed to several pieces of evidence against Telles in German's slaying, including DNA found underneath the reporter's fingernails, along with clothing and bloody pieces of a shoe found at Telles' home matching items worn by a suspect seen in surveillance footage wandering German's neighborhood the day he was killed.
Hours before German was killed, Telles was told that Clark County was preparing to release copies of his emails to the Review-Journal in a public records request, according to copies of search warrants.
The Review-Journal has filed a motion to quash Telles' subpoenas that would produce material from German's phone or personal devices, which were seized by police and may contain information about his confidential sources.
The newspaper has been working to prevent officials from searching through German's personal devices, and the Nevada Supreme Court this week asked the District Court to decide on a protocol for how authorities will review the information.
Telles remained in the Clark County Detention Center without bail on Thursday. He is scheduled to appear in court again on Wednesday for a hearing on the Review-Journal's motion to quash the subpoenas, and a hearing on a motion he filed requesting to be moved to a different unit in the jail.
Contact Katelyn Newberg at knewberg@reviewjournal.com or 702-383-0240. Follow @k_newberg on Twitter.