Tensions rise in Las Vegas trial of man charged with killing girlfriend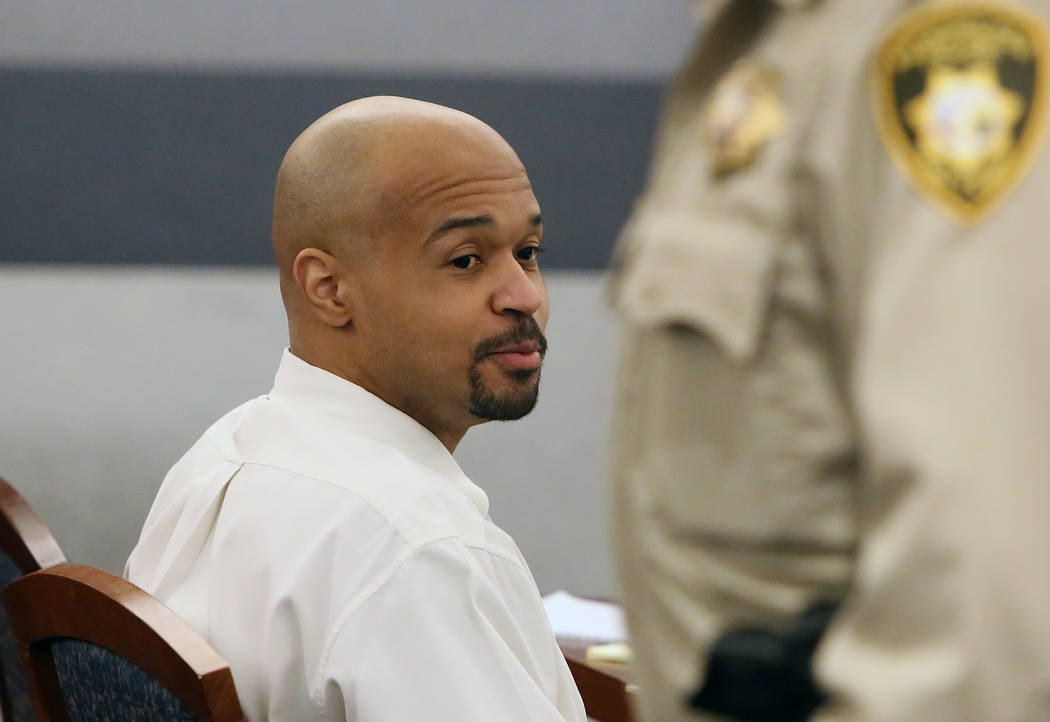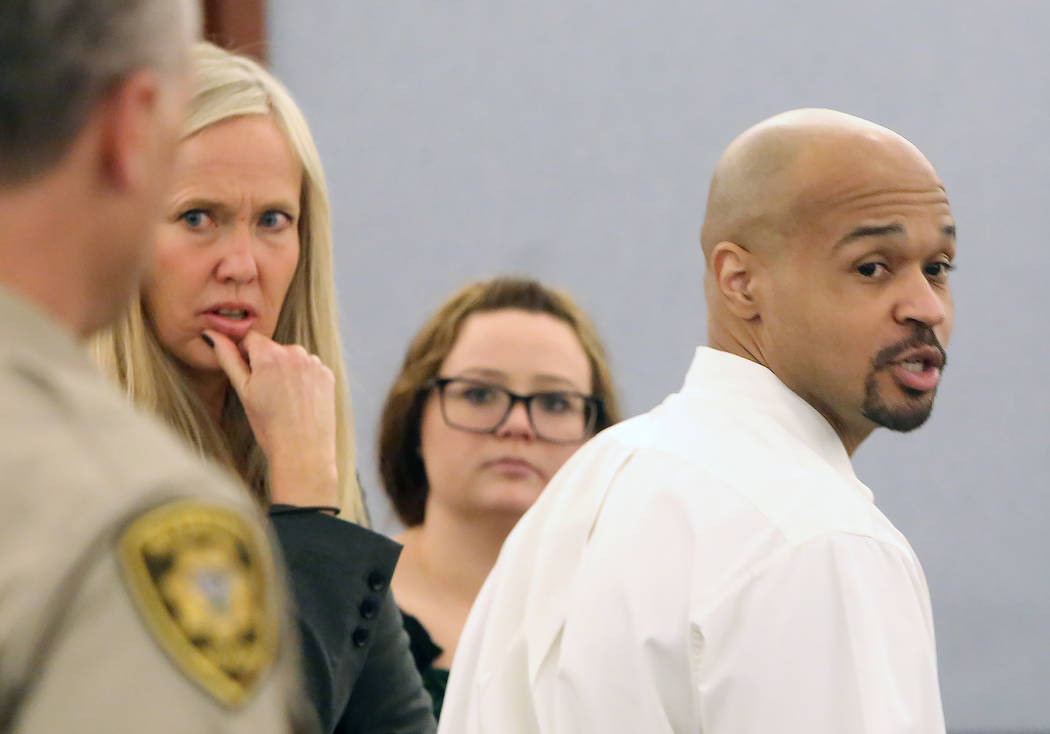 Tensions rose Friday in the murder trial of Shaun Leflore as his defense attorneys began the day trying to impeach the testimony of a former girlfriend.
Defense Attorney Nancy Lemcke asked Safiyah Attar to recall her statements to police officers about a violent episode in which Leflore allegedly threatened her with a gun. Judge Elissa Cadish ordered a break as Attar broke down sobbing.
The 35-year-old Leflore was arrested in 2013 and charged with the 2006 murder of his girlfriend, Chantell Hollowell. Her death was originally investigated as a suicide after Leflore told police he watched Hollowell shoot herself.
In 2010, police re-examined forensic evidence and arrested Leflore.
On Friday, prosecuting attorneys called three witnesses from the original investigation to the stand.
Former Las Vegas Metropolitan Police Department detective Keith Blasko, Detective Christopher Bunting and crime scene analyst Louise Renhard all testified about the hours they spent on the night when they found Hollowell's body inside the Bella Vida Apartments in Las Vegas.
Blasko discussed his conclusion that Hollowell's death was "the result of the victim's own actions," and that he had no cause to believe anything other than that based on what he saw and heard.
"There's no substitute for being there," public defender Joseph Abood said of the initial investigation.
Abood's assertion that no gunshot residue was found on Leflore's hands was challenged by prosecutor David Stanton.
No test was done on Hollowell's hands, and Stanton said gunshot-residue tests can be inaccurate; guns shot inside a room can leave residue on people other than the shooter.
Bunting discussed the night of Hollowell's death before being questioned by Abood about suicide risk factors, which he said include depression and prior suicide attempts.
Numerous photos taken by Renhard also were presented, including photos of Hollowell's spread-eagled body on the floor of the apartment immediately following her death.
Renhard admitted to having concerns about the positioning of the body and the blood in the apartment.
When Stanton questioned her about what she would do differently if faced with the same case today, she said: "I would call my supervisor to come and put eyes on it."
Noting that Blasko did not echo her concerns, she added, "I would be a little bit more assertive with the detective."
The trial is expected to continue next week with the testimony of Hollowell's friend and her mother.
Contact Brooke Wanser at bwanser@reviewjournal.com. Follow @Bwanser_LVRJ on Twitter.
Familial support
Several members of Chantell Hollowell's family were present for the first two days of the trial, including one of her brothers, both brothers' girlfriends, and her maternal aunt and uncle.
Konnie Enriquez, who is dating one of Hollowell's brothers, matched her manicured red nails to Clariza Bertheola's, Hollowell's youngest brother's girlfriend.
On each woman, one ring finger bore a cross and the other, an inscription: "RIP Chan."