Third suspect in Reno to face charges in gang killing
December 8, 2011 - 2:01 am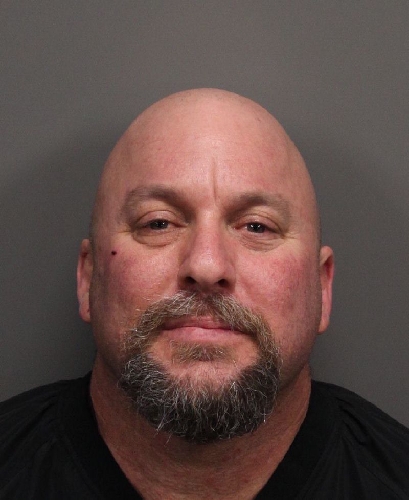 RENO — A third suspect from California arrested in the killing of a member of the Hells Angels during a shootout at a Nevada casino has been returned to Reno to face criminal charges .
Police said Gary Stuart Rudnick, 45, is accused of instigating the Sept. 23 fight at a Sparks casino that resulted in the slaying of Jeffrey "Jethro" Pettigrew, president of the Hells Angels' San Jose chapter. Rudnick is vice president of the Los Angeles chapter of the rival Vagos motorcycle gang.
Another Vagos member jailed in Reno on murder charges, Ernesto Manuel Gonzalez, is accused of firing the fatal shots at the Nugget casino in Reno during a biker rally.
Rudnick is scheduled to be arraigned at 9 a.m. Friday in Washoe District Court on felony charges of conspiracy to engage in an affray and challenge of a fight with a deadly weapon causing death. The latter is considered a form of first-degree murder under Nevada law, punishable by up to life in prison.
The third suspect in the killing, Cesar Villagrana, is a Hells Angel member who was with Pettigrew that night and is accused of shooting and wounding two Vagos members who survived.
Villagrana, 36, of Gilroy, Calif., is free on $300,000 bail after pleading not guilty last week to charges, including second-degree murder and challenge of a fight with a deadly weapon causing death.
Because a grand jury indicted each of the three men Nov. 9 on the charge of challenge of a fight with a deadly weapon causing death, Washoe County Assistant District Attorney Karl Hall told Judge Connie Steinheimer at the close of those proceedings "all are charged with murder in the first degree."
A transcript of the grand jury proceedings shows the witnesses included a confidential informant who testified he had been a high-ranking Vagos member for more than 25 years and had helped broker a temporary peace with rival Hells Angels at the Sparks casino about an hour before the fight broke out.
That witness said Rudnick went against Vagos leaders' wishes when he provoked the fight by repeatedly taunting Pettigrew through the night. Pettigrew punched Rudnick in the face, touching off a series of fights that led to gunfire, the witness said.