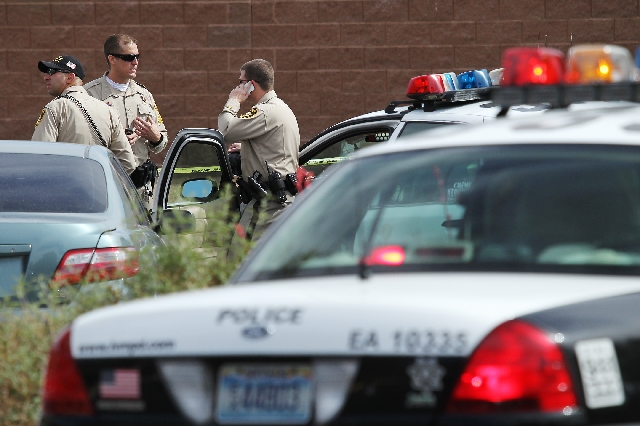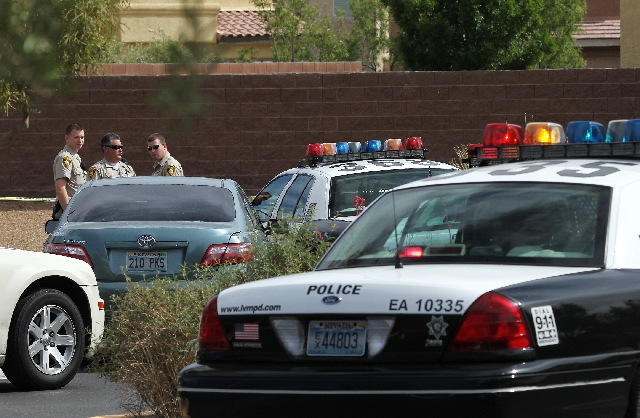 A woman and two children were found dead Friday at a southwest valley home, according to Metropolitan Police Department Homicide Lt. Ray Steiber.
Police discovered the bodies, including a boy and girl, at a home in the 10000 block of Wolf Pack Lane, near Fort Apache Road and state Route 160, after being contacted by a family member.
Las Vegas police logs show a call about a suspicious situation at 10226 Wolf Pack Lane was received at 1:36 p.m.
County records show the homeowners at that address are Christopher Serra, 39, and Hae-Chong Serra, 40. They bought the three-bedroom home in 2005.
Paramedics were summoned to check other people in the house, and homicide detectives were called to the scene. Late Friday, the investigation was ongoing, and police had not disclosed how the three died or whether they were related.
Police barricaded the street that leads to Wolf Pack Lane. Neighbors came and went, and police escorted them to their houses if they lived behind the barricade. At one point, a woman who approached and became emotional was taken by officers behind the yellow crime-scene tape.
An older man also talked to a Las Vegas police detective and was led into the taped-off area.
"This is a quiet neighborhood. My kid goes to school with someone who lives on that block," said a resident waiting to pick his son up from a school bus stop outside the barricade.
Review-Journal writer Brian Haynes and The Associated Press contributed to this report. Contact reporter Rochel Leah Goldblatt at rgoldblatt@reviewjournal. com or 702-383-0264. Contact reporter Tom Ragan at tragan@reviewjournal.com or 702-224-5512.