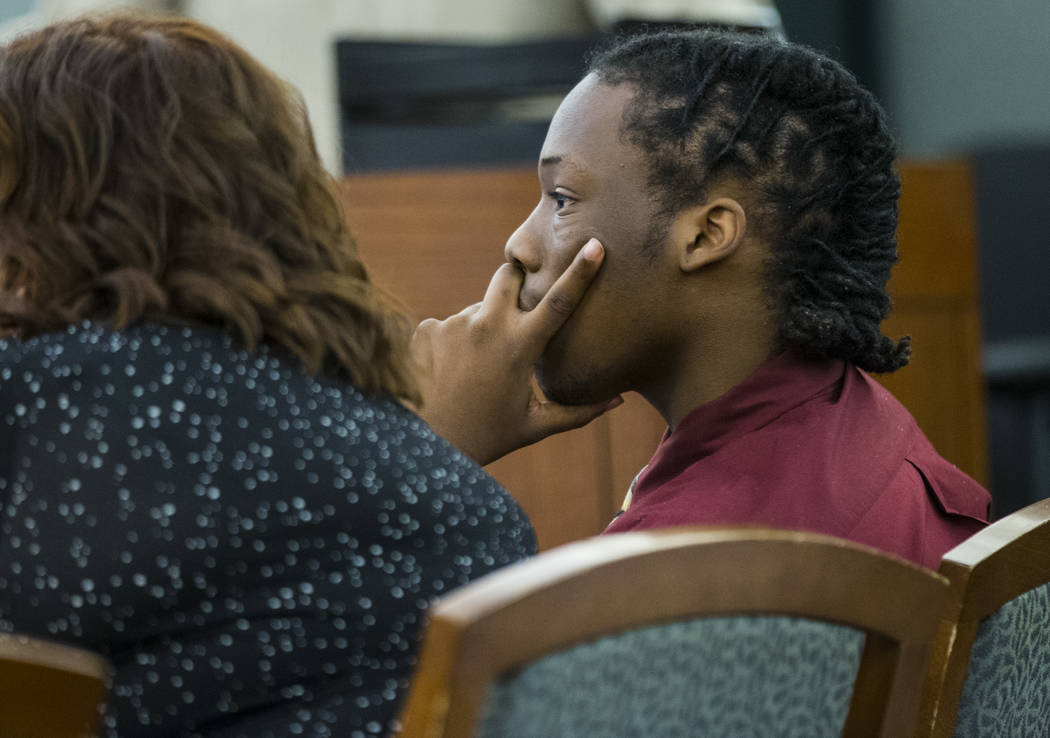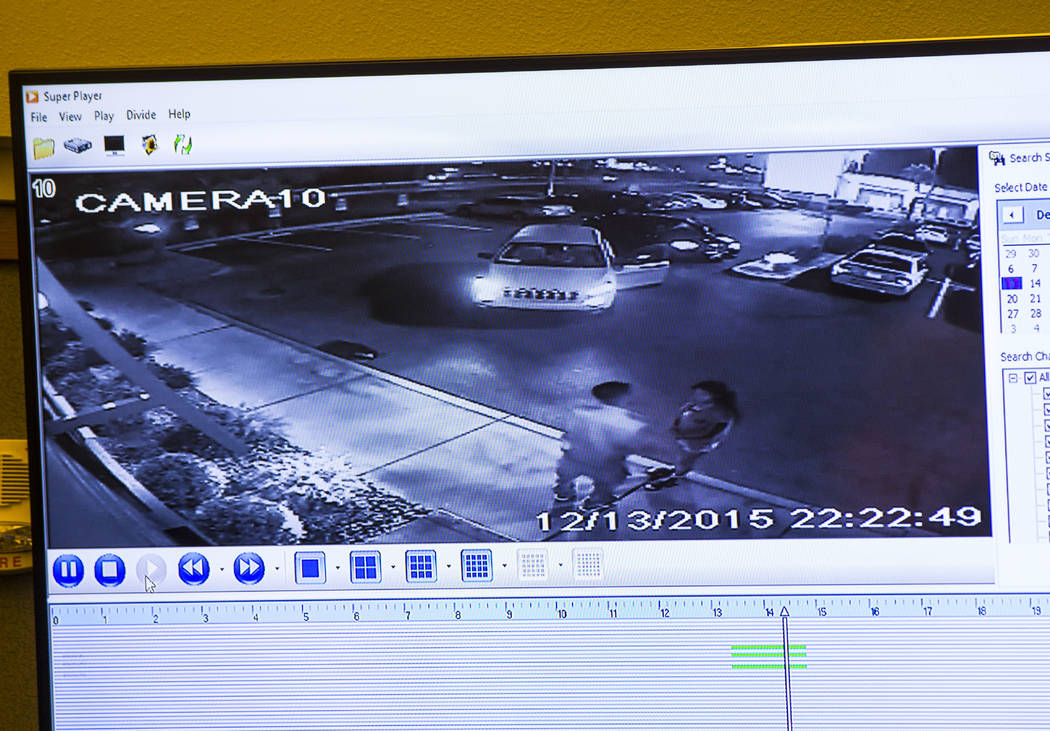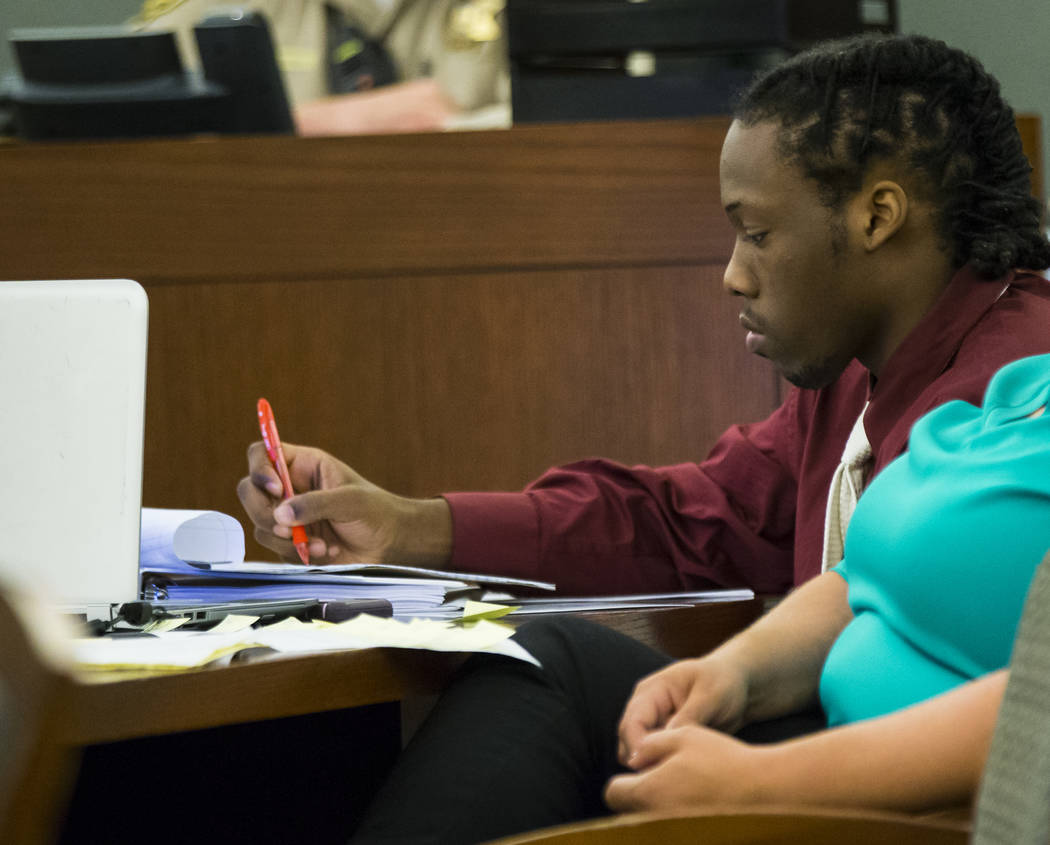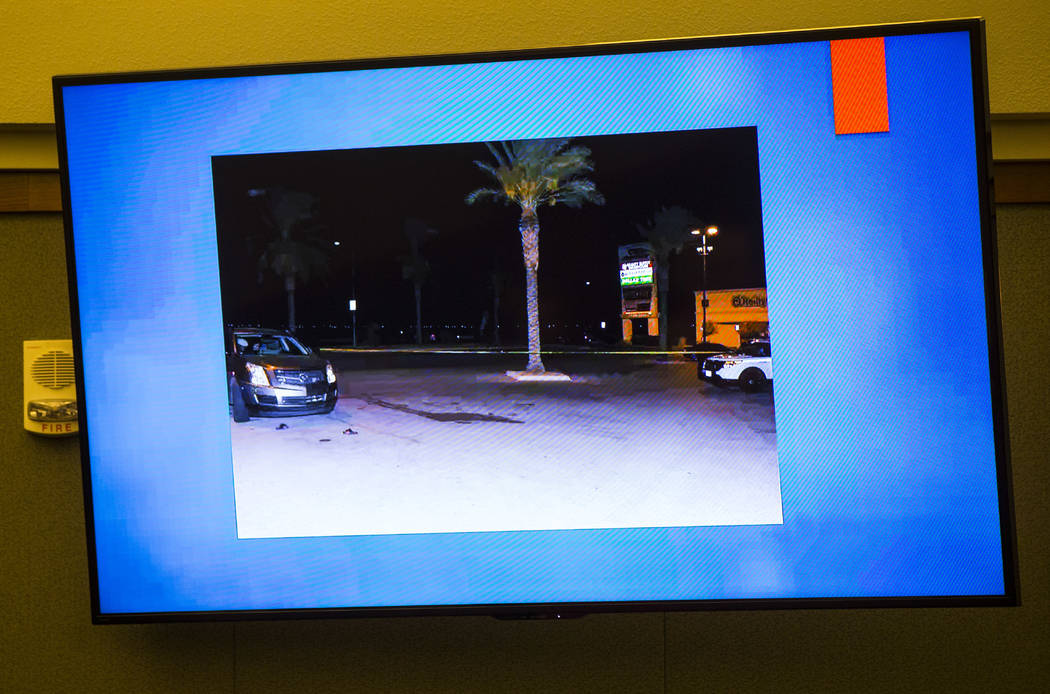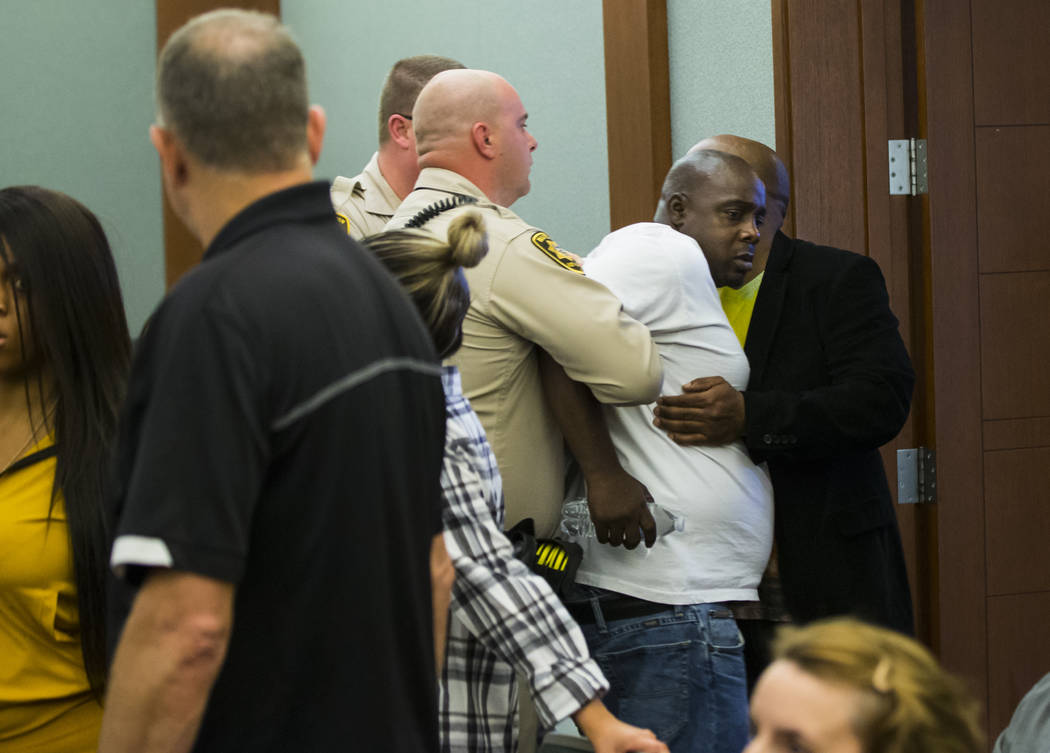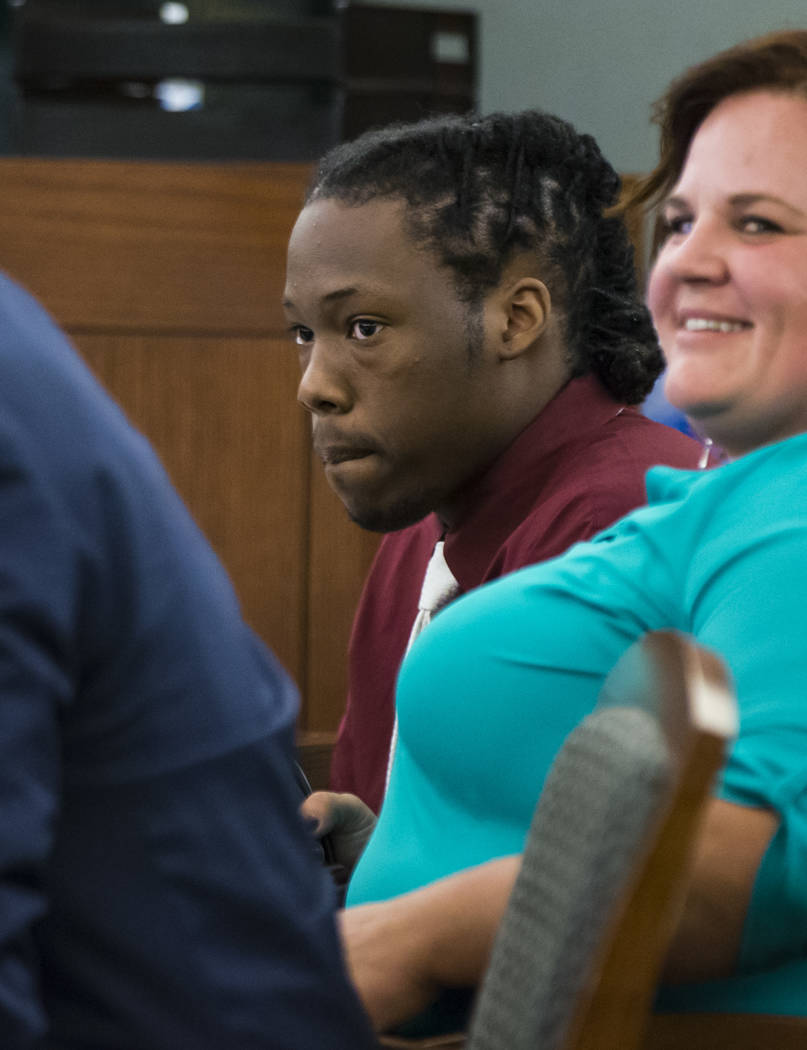 The final moments of pregnant 20-year-old Tinesha Antovia Adams' life played on a video screen in a Las Vegas courtroom Wednesday.
Prosecutor Kelsey Einhorn told jurors that Adams' friends screamed, "She's pregnant, she's pregnant," before Norman Renord Smith fired a shot into her chest from a .40-caliber handgun.
Smith, 22, is charged with one count each of murder with a deadly weapon and manslaughter of an unborn quick child.
"Her hands went up," Einhorn said during opening statements of the trial, which is expected to carry into next week. "She fell to the ground and stopped breathing."
Adams had been carrying the baby, a boy, for 20 weeks, prosecutors have said. The charge in connection with the death of the boy essentially means Adams was able to feel the movement of her child.
Friends and family of Adams wept in the courtroom gallery as Einhorn described the Dec. 13, 2015, scene in a North Las Vegas parking lot. Friends rushed Adams to University Medical Center, where she died.
Adams' cousin, Amina Dupree, testified that Smith shouted, "I'm about to blow," while the handgun was tucked in his waistband. She said she rushed to her cousin's side after Adams fell to the pavement.
Smith's defense attorney, Bret Whipple, showed surveillance video from outside an Applebee's restaurant that showed Adams quarreling with the father of her unborn child, Christian Cooper.
The defendant had been pepper-sprayed and felt threatened before he grabbed a gun that belonged to Cooper, Whipple said.
Whipple said the gunshot that struck Adams was unintentional and had been fired in an upward direction.
"The only way that can happen is if the gun went off by my client's side," Whipple told jurors, asking them to consider "what happened in that last five seconds. And more important, what was my client thinking? He didn't do anything wrong. It's those last five seconds."
At the time of the killing, Smith, then 19, was free on $160,000 bail after being arrested in connection with a series of robberies and attacks along the Strip.
The killing occurred just two days before Smith faced a court hearing. He was charged, along with six other people, in a series of attacks on three tourists and one local resident. Smith pleaded guilty to three counts of robbery with use of a deadly weapon and was sentenced in May 2017 to 10 to 39 years in prison.
Contact David Ferrara at dferrara@reviewjournal.com or 702-380-1039. Follow @randompoker on Twitter.