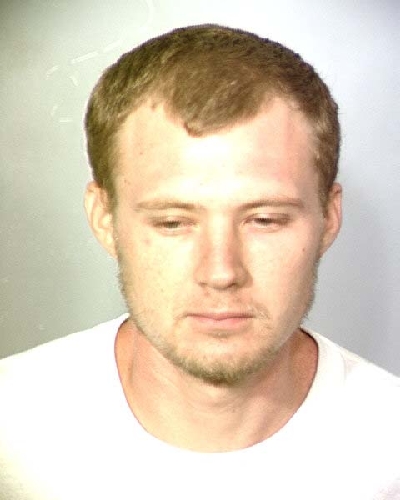 Smartphones. Simple plan.
Two men have been arrested and accused in more than 20 cellphone robberies in the southwest valley, Las Vegas police said Thursday.
Justin Profit, 18, and Joseph Neal Cardenas, 24, both of Las Vegas, were booked at the county jail on multiple charges including robbery, burglary and grand larceny.
Police said the men would snatch phones from the hands of unsuspecting, distracted bystanders and run to a waiting vehicle. The men typically stole iPhones, police said, but sometimes took iPad tablets.
"Any criminal act that puts people in close proximity, with the potential for violence, can be characterized as dumb," said officer Bill Cassell, a police spokesman.
The iPhones were targeted because they are easy to resell, police said. The case was solved by officers in the Enterprise Area Command's "problem-solving unit."
Police said that more suspects were involved and that Profit and Cardenas actually were in different crime rings. In addition to the two named suspects, several juvenile suspects were arrested, Cassell said.
The investigation is ongoing.
Contact reporter Mike Blasky at mblasky@reviewjournal.com or 702-383-0283.