'Unbearable grief': Man sentenced in slaying of Las Vegas woman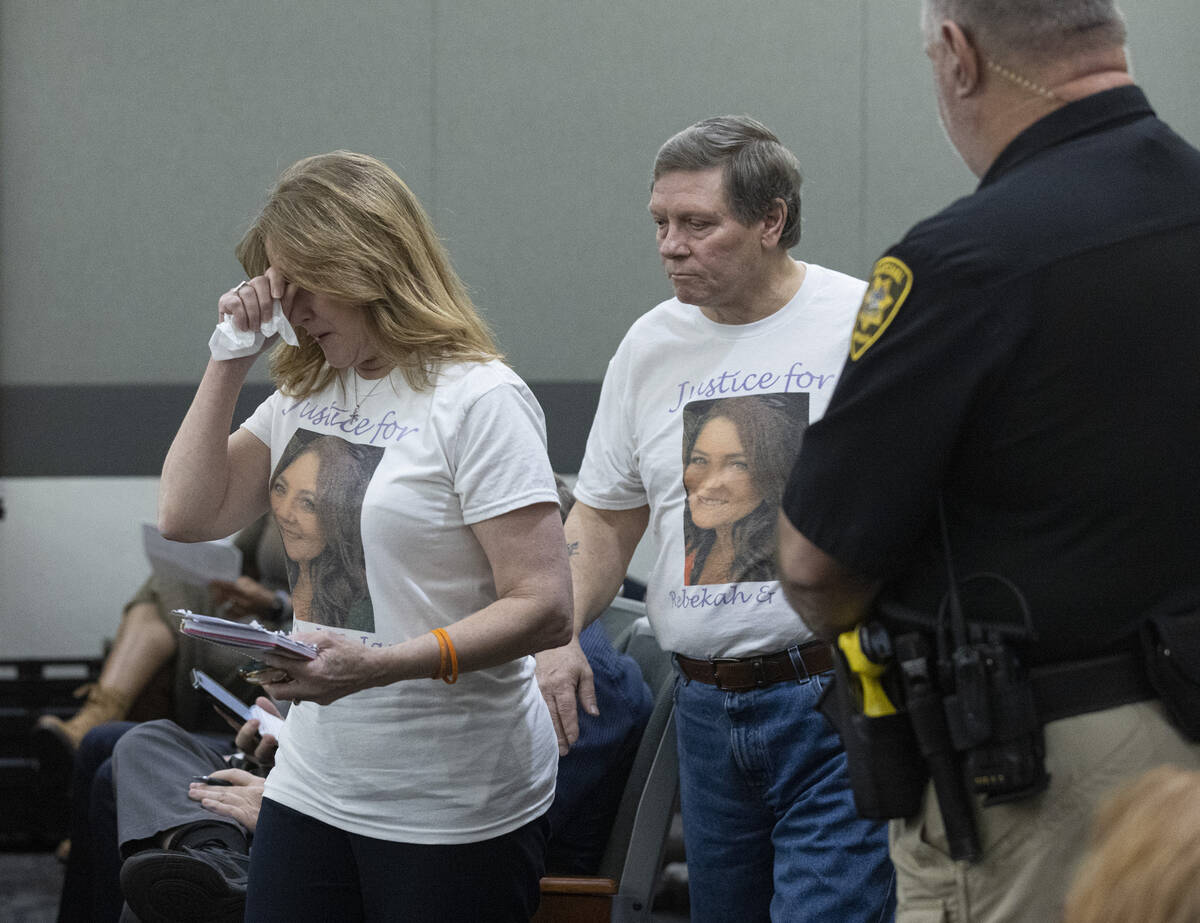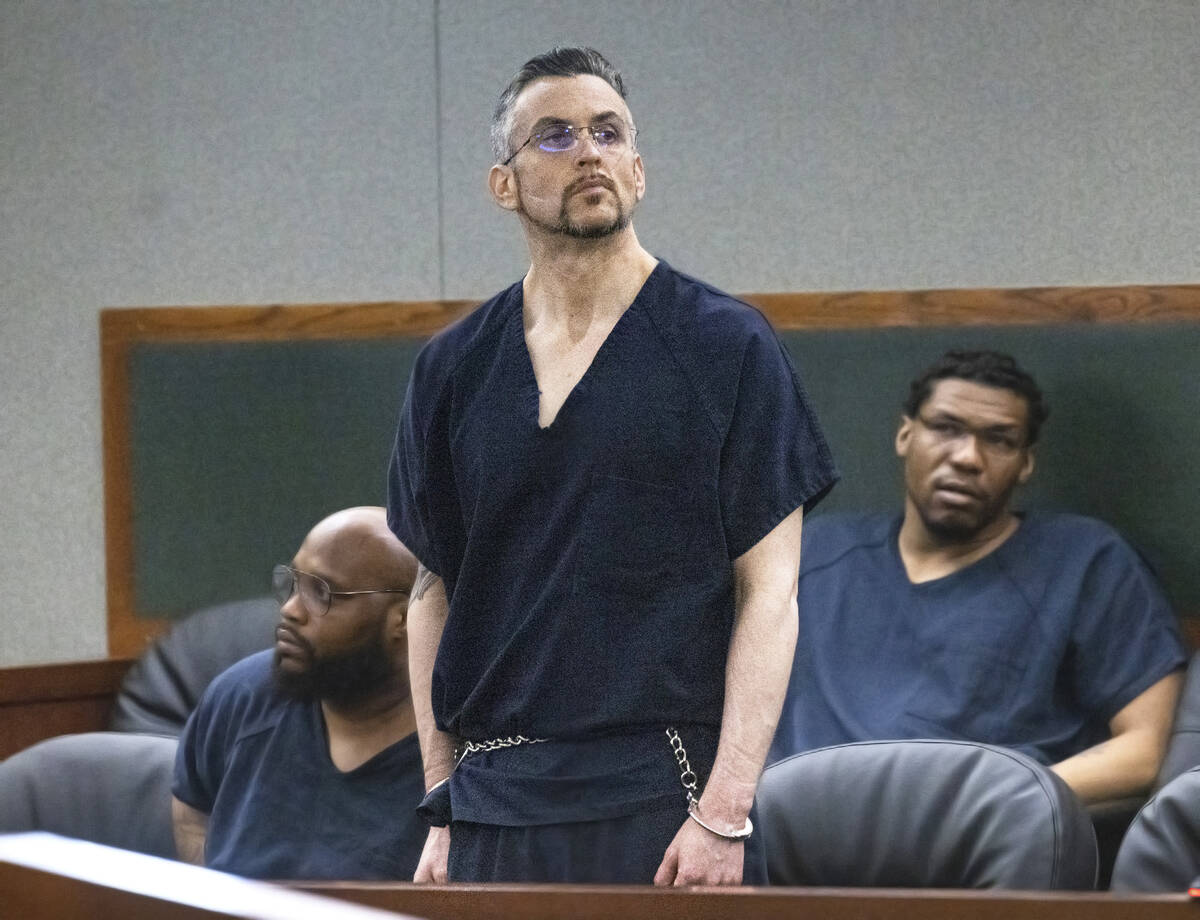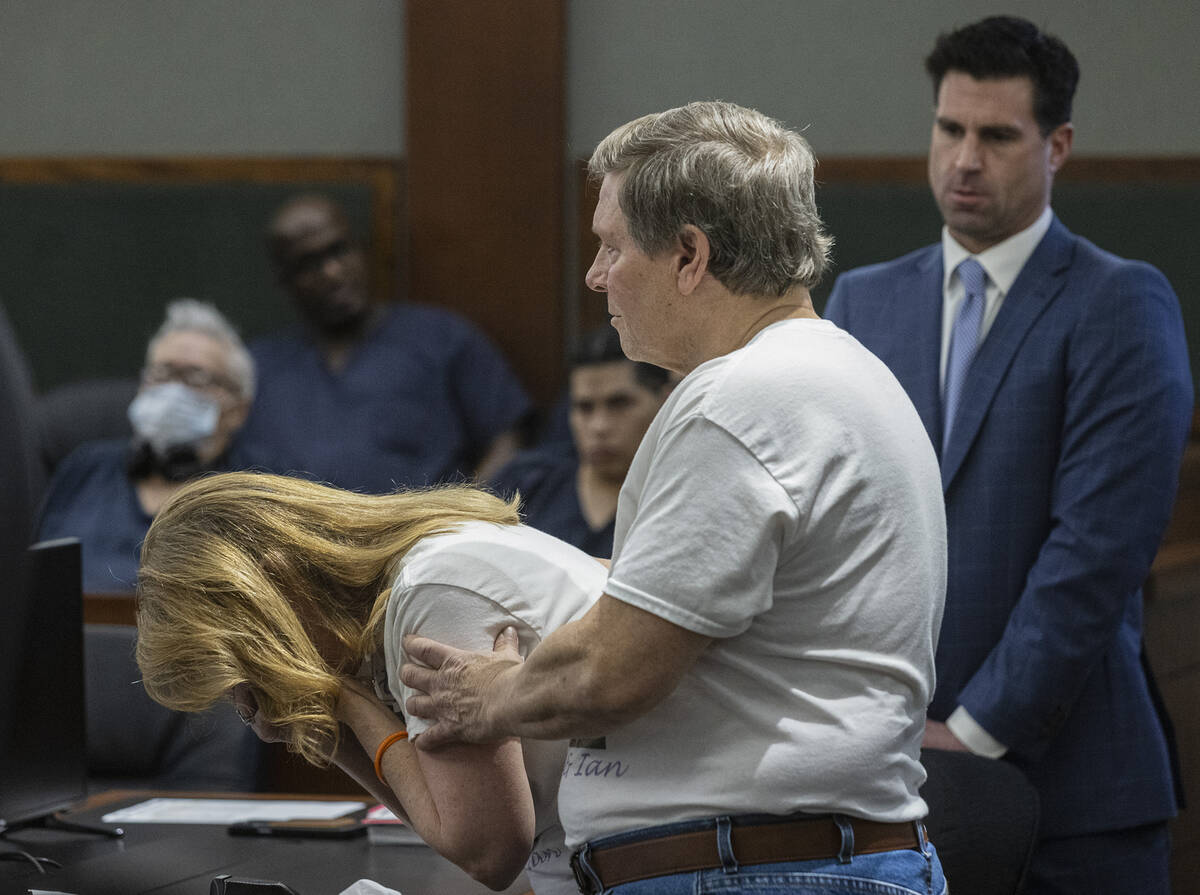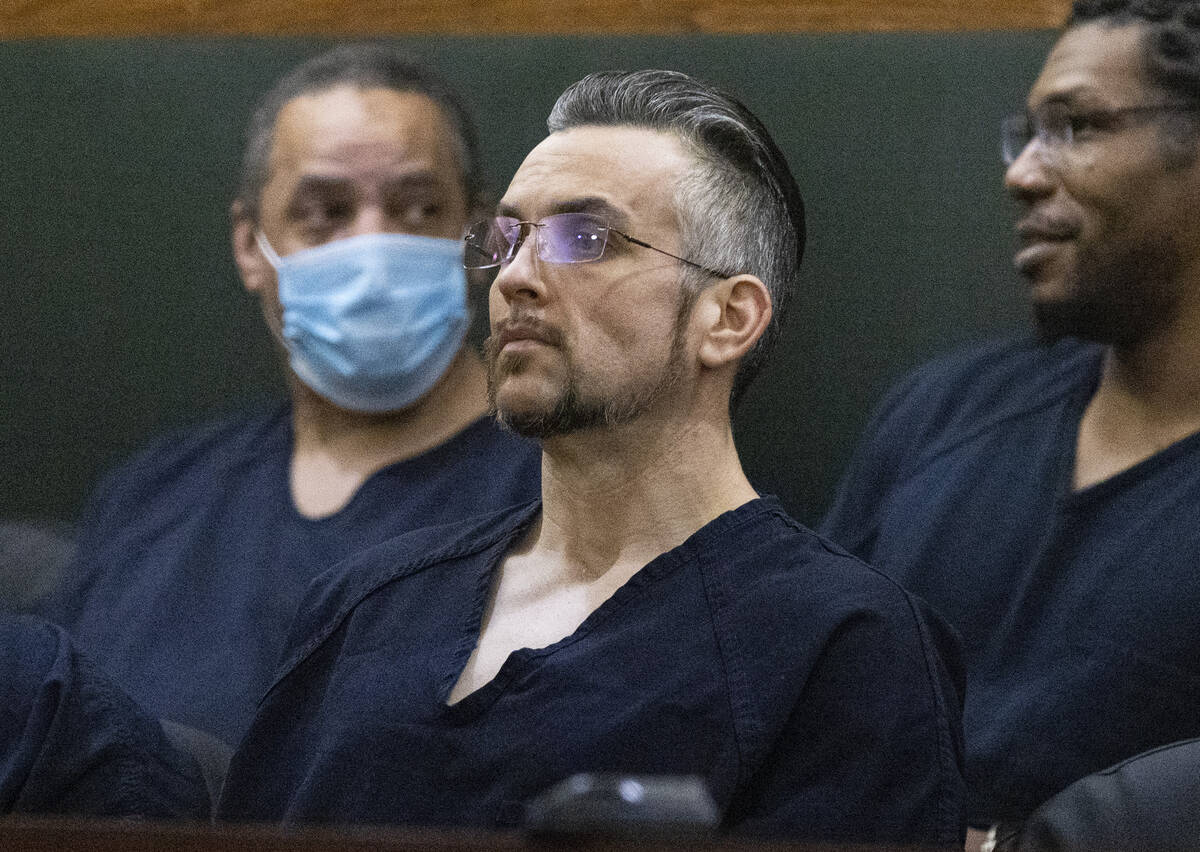 A man charged with shooting his two roommates in 2019, killing one and wounding the other, was sentenced in District Court on Wednesday to 21 years to life in state prison.
Family members of the slain woman, 31-year-old Rebekah Peters, delivered dramatic victim impact statements in court as the convicted murderer Richard Kelly, 41, looked on dispassionately.
Kelly agreed to plead guilty on Jan. 25 to second-degree murder with a deadly weapon in the death of Peters and attempted murder with a deadly weapon in the wounding of roommate Ian Donovan, court records show.
Peters' mother, father, aunt and sisters spoke, along with Donovan, during the sentencing hearing, the climax of the nearly four-year murder case, presided over by Judge Michelle Leavitt.
"Everyday is a struggle and everyday I have pain in my heart," Rachel Peters, one of Rebekah Peters' sisters, said, adding that she has depression and anxiety disorders from the trauma of her sister's death.
"The pain and grief is so unbearable, it has changed me terribly," said Cindy Peters, the victim's mother, who sobbed loudly during the hearing.
'I lost my beautiful cousin'
Donovan will never forget the moments leading up to the fatal shooting of his cousin and the wounds he himself suffered at the hands of Kelly.
"These have been the hardest years of my life. I lost my beautiful cousin," Donovan said.
He recalled sitting with Peters on the patio of Kelly's house in the 5500 block of Sundance Avenue, near Bonanza Road and Christy Lane, shortly before 10 p.m. April 2, 2019, when an intoxicated Kelly came through the door.
"He walks straight up with the gun behind his hip, I can't see it, he gets even with me and points that gun right at her face," Donovan said.
He said he dashed away to avoid being shot, but "I knew I had been hit as I ran through the doorway."
Wounded by three bullets from Kelly's Glock 19, Donovan found his mobile phone, called 911, and "as I was talking to them the first words out of my mouth were 'Richard Kelly shot me.' I thought for damn sure he's coming back to finish me off."
He said he still can't believe how lucky he was that the three bullets missed vital organs and nerves.
Lengthy sentence
Peters' family members, some wearing T-shirts and badges bearing her photo, and Donovan asked that Leavitt hand down sentences for both crimes separately so that Kelly would have to serve them consecutively instead of concurrently.
Leavitt ordered consecutive sentences, as part of Kelly's plea agreement — life with eligibility for parole after 10 years, plus five to 20 years enhancement for use of a deadly weapon in Peters' murder and 72 months to 192 months for Donovan's shooting.
The sentence amounts to Kelly having to serve a minimum of 21 years to life in prison, about four months shy of the maximum stretch he could have received, according to his co-counsel Frank Cofer.
Deputy District Attorney Parker Brooks reviewed the night of the shootings, saying that Kelly, Peters and Donovan had been drinking alcohol. Peters earlier rebuffed Kelly's romantic interests and was planning to move out.
An argument started in the kitchen, Kelly left to another room, and Peters and Donovan retired to sit on the patio. Kelly entered the patio with his pistol and fired 11 rounds at the pair, five of which hit Peters, who died then and there, Brooks said.
Kelly inserted another magazine into the Glock and tried to shoot the fallen and bleeding Donovan, but the gun jammed, and he threw the firearm and loose cartridges at him, the prosecutor said.
Kelly's lead counsel Warren Geller tried to mitigate his client's potential sentence, pointing to letters from Kelly's family on his positive qualities, the defendant's lack of a criminal record, his apparent high level of alcohol intoxication during the shooting and the possibility he suffered a concussion in a fall that night.
Geller asked the judge to consider "the person he is in the entirety of his life and not the man who was highly intoxicated and likely concussed on April 2, 2019."
'Certainly isn't enough'
Several of Kelly's relatives also attended the hearing. Some negative comments were made, and at the end of the hearing a bailiff had the families leave the courtroom separately.
Mark Peters, Rebekah Peters' father, said he thought that Kelly's sentence "certainly isn't enough but we have to go by what the court says. Hopefully he'll be denied parole and he'll serve the rest of his life in jail."
Members of Kelly's family declined comment.
Contact Jeff Burbank at jburbank@reviewjournal.com or 702-383-0382. Follow him @JeffBurbank2 on Twitter.