Woman accused of double strangulation with shoelace appears in court
Updated September 25, 2023 - 5:06 pm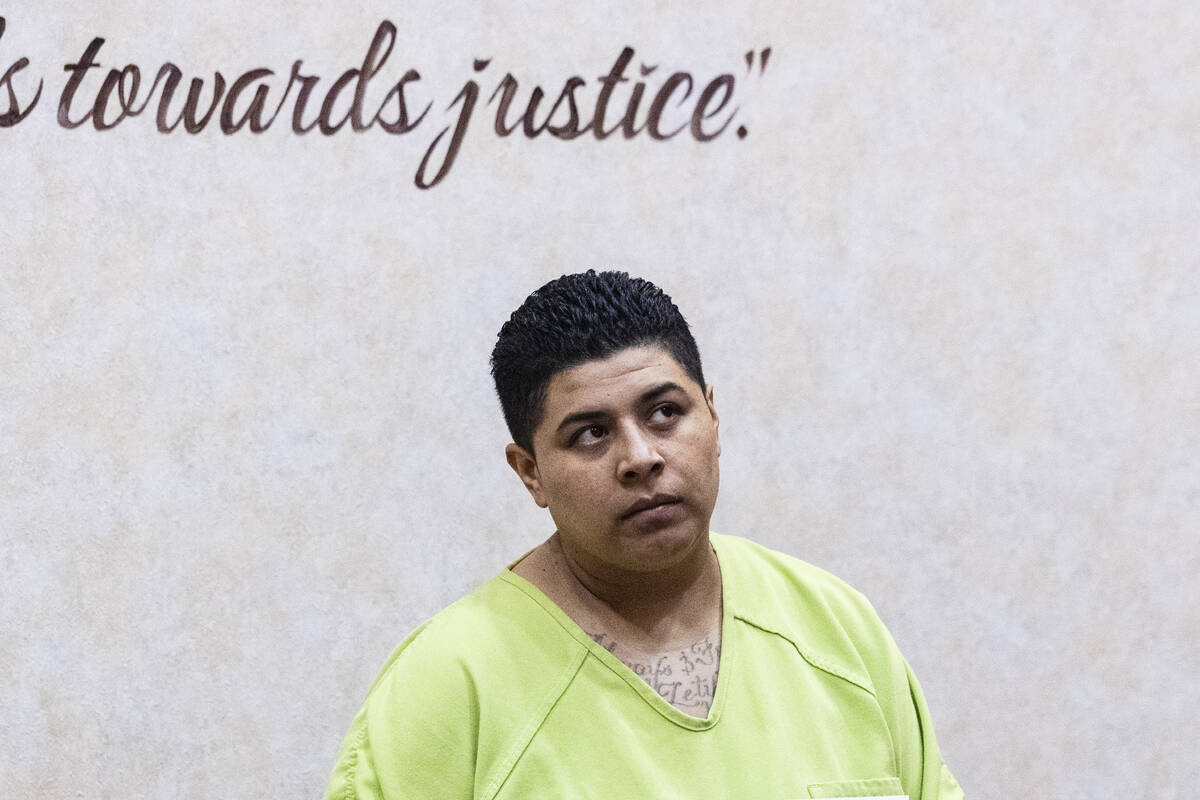 A woman accused of killing her girlfriend and girlfriend's mother with a shoelace made a brief court appearance Monday morning.
Rosemary Meza, 37, has been charged with two counts of murder with a deadly weapon in connection with the deaths of 26-year-old Alyssa Valdovinos and 58-year-old Norma Rios Valdovinos.
North Las Vegas Justice of the Peace Belinda Harris ordered Meza held without bail on Monday, although attorneys reserved the right to argue her custody status at a later date.
Meza was arrested after firefighters with the North Las Vegas Fire Department found Rios Valdovinos lying unconscious on Tuesday evening in a residential area near Cartier Avenue and Magnet Street, police have said. Rios Valdovinos was taken to a hospital, where she was pronounced dead, and police found surveillance footage showing someone dumping her body in the area.
Police said that Meza was then involved in a crash about 3 miles from where Rios Valdovinos was found, and officers found a blood-stained shoestring inside the car.
Meza told police she had "killed her girlfriend and hurt her girlfriend's mother," according to an arrest report. Officers found Alyssa Valdovinos' body in an apartment on the 2400 block of Carroll Street, less than a mile from where her mother was found.
The Clark County coroner's office determined both women died of strangulation.
Meza told authorities that she used the same shoelace to strangle both women, according to the report.
She is set to appear in court again for a preliminary hearing on Oct. 24.
Contact Katelyn Newberg at knewberg@reviewjournal.com or 702-383-0240.