Woman charged with murdering her husband
November 12, 2010 - 8:50 am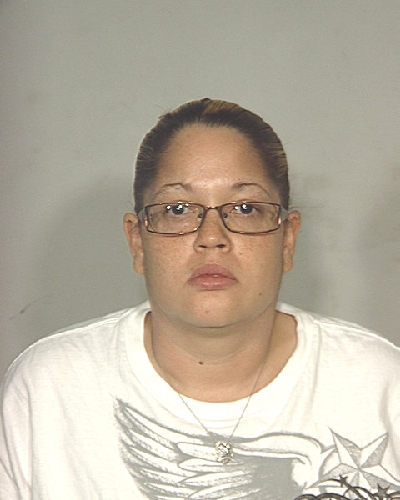 The wife of a man found stabbed to death Sunday was arrested Thursday on murder charges.
Brandy Stutzman, 31, was arrested on charges of murder with a deadly weapon, conspiracy to commit murder and burglary with a deadly weapon, according to Las Vegas police records. She was booked into Clark County Detention Center on no bail.
She is accused in the death of her estranged husband, Joe Stutzman, whom she found dead Sunday at his northern valley home at 7952 Quail Prairie St., near U.S. Highway 95 and Grand Teton Drive.
According to police, a hysterical Brandy Stutzman went to a neighbor Sunday morning, saying something had happened to her husband. She had blood on her hands.
Brandy Stutzman had been arrested for domestic violence July 11, police said, and was living with a friend while the couple tried to work things out.
On Monday police arrested Jeremiah Merriweather, 19, in connection with the slaying. According to his arrest report, Brandy Stutzman had befriended Merriweather and other area teenagers who would visit her when her husband was on military deployment.
She told police she suspected Merriweather was looking for more than a friendship, but she had declined.
Stutzman also told police Merriweather would get upset at how her husband treated her. Merriweather is alleged to have told her "Joe needed someone to teach him a lesson," the report states.
When interviewed by police, Merriweather denied any knowledge of the slaying, the report states. But he later admitted he went to the house to talk with Joe Stutzman.
Merriweather told police he tried to knock, but got no answer, so he removed a back screen to try to enter the house. He said Joe Stutzman woke up and approached him in the backyard with a knife. Merriweather also was carrying a knife, the report states.
Merriweather said Joe Stutzman asked him what he was doing in his backyard. He then tried to stab him.
Merriweather then stabbed Joe Stutzman multiple times because "he was a threat," the report states.
Police checked Merriweather for injuries but found none. The report states Merriweather told police he put the knife, his clothes and shoes in a plastic bag and threw it away in the desert.
Stutzman initially told police she had no idea who could have killed her husband, but later said Merriweather told her he had stabbed him. She said she lied to police because she was afraid she might be blamed and could lose custody of her son.
Contact reporter Mike Blasky at mblasky@reviewjournal.com or 702-383-0283.