Woman convicted of murder in DUI crash that killed 3 Las Vegas teens
Updated October 1, 2019 - 8:05 pm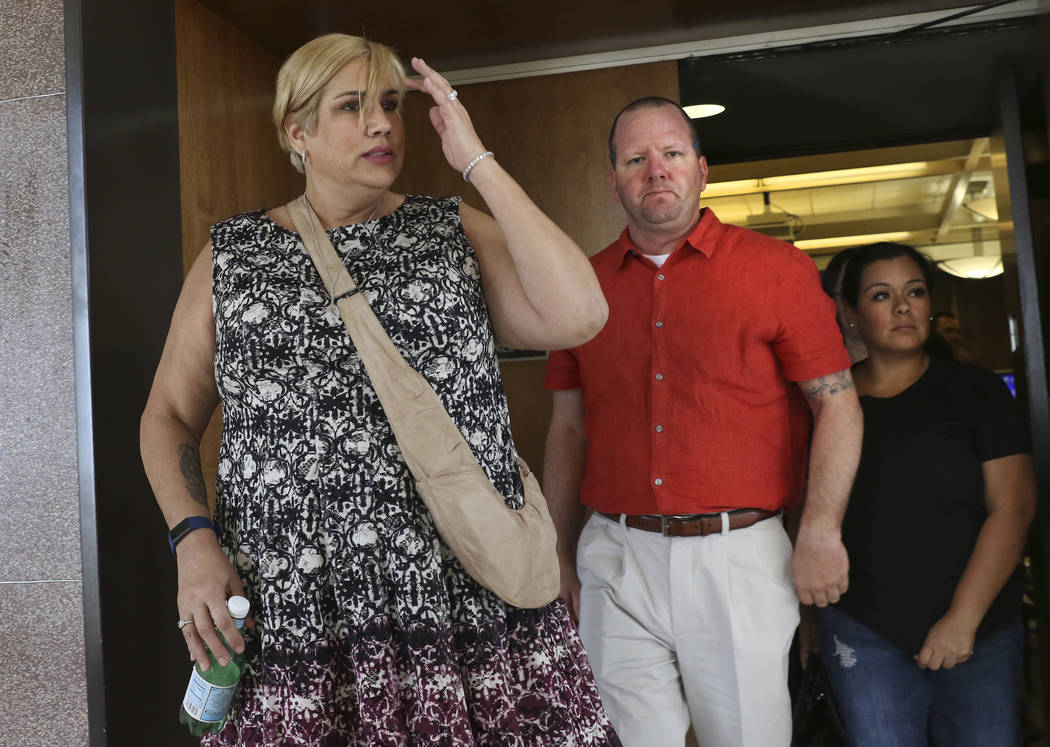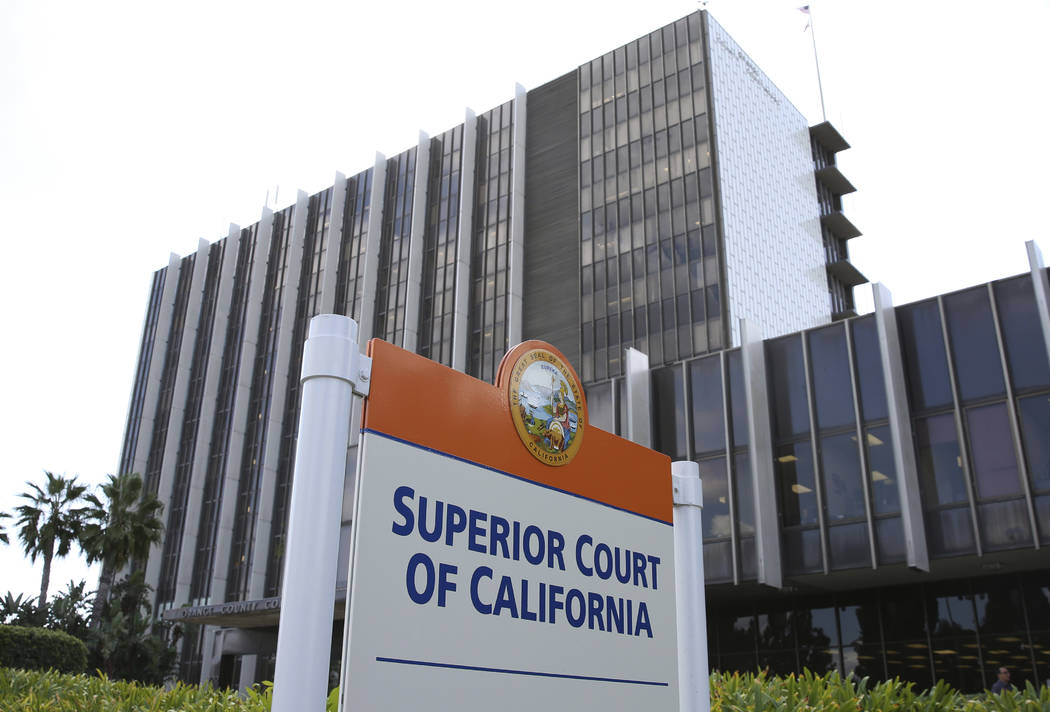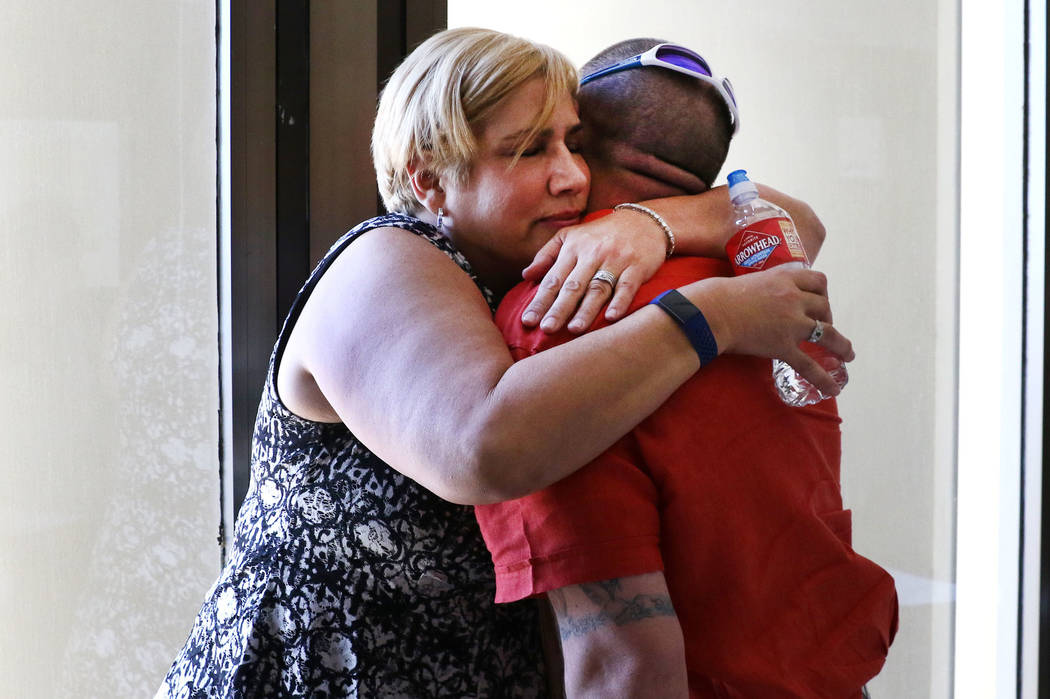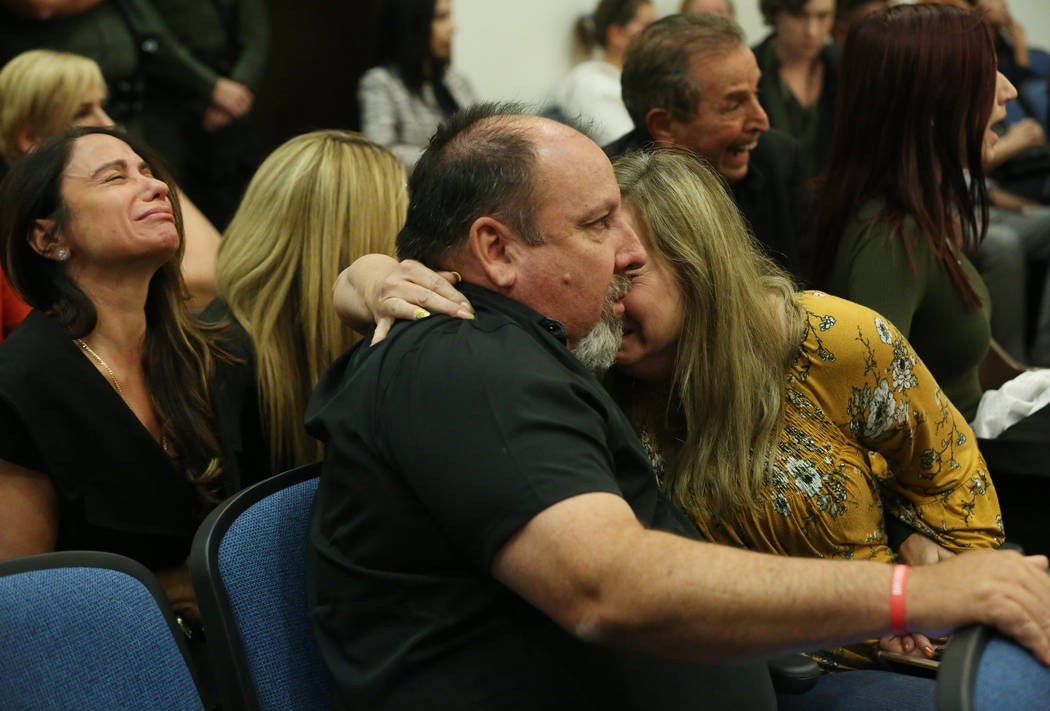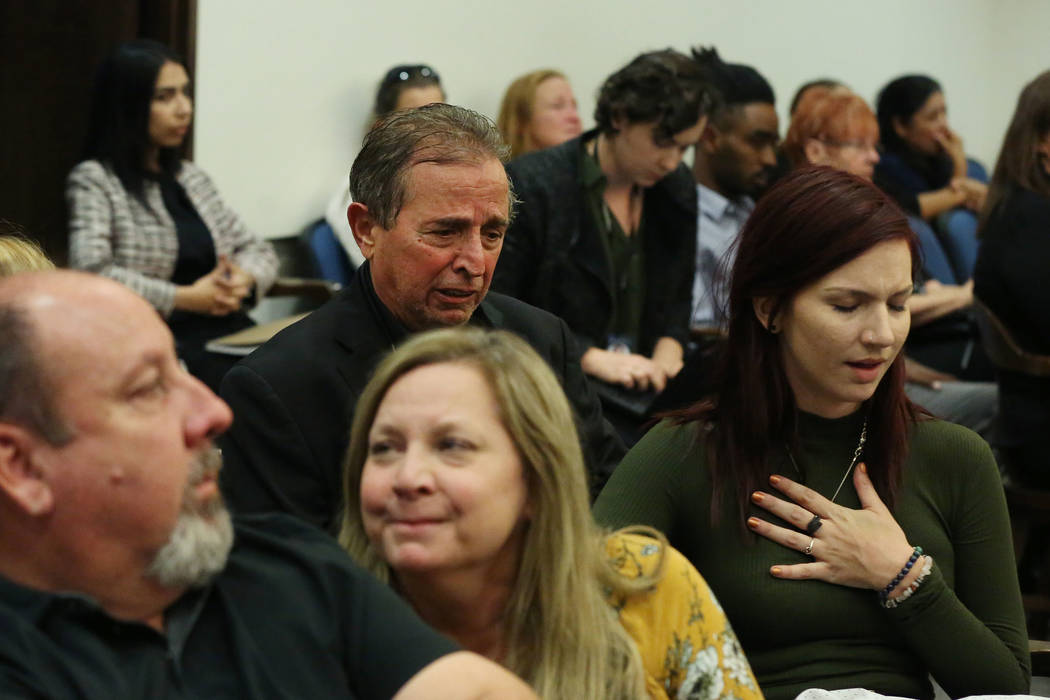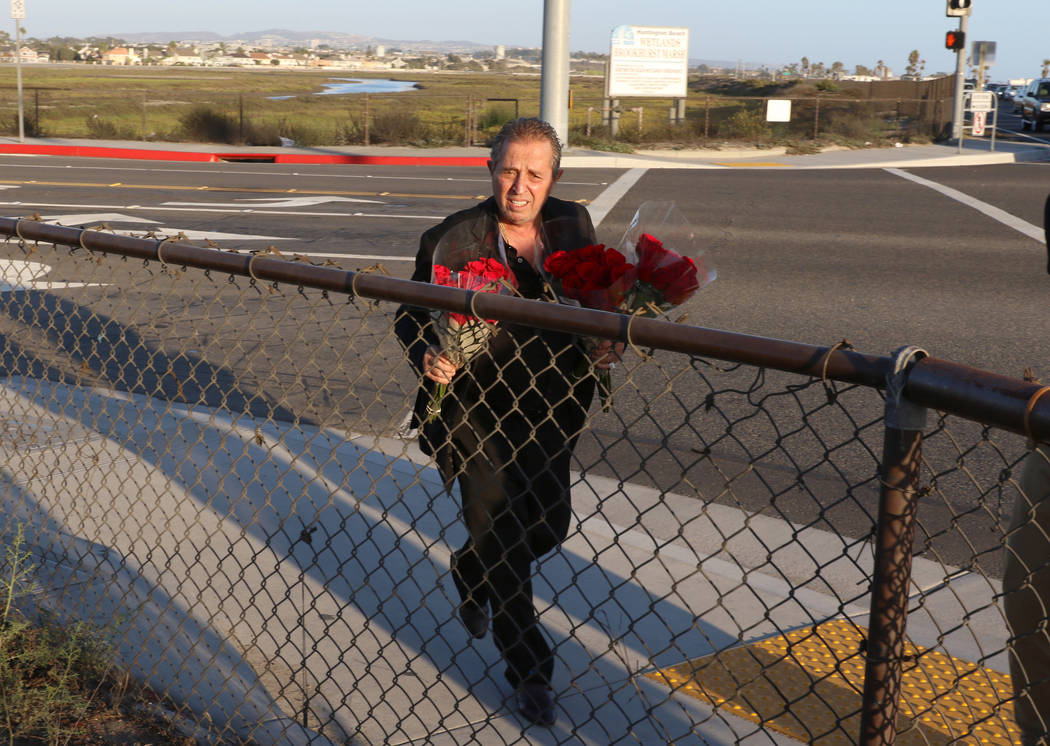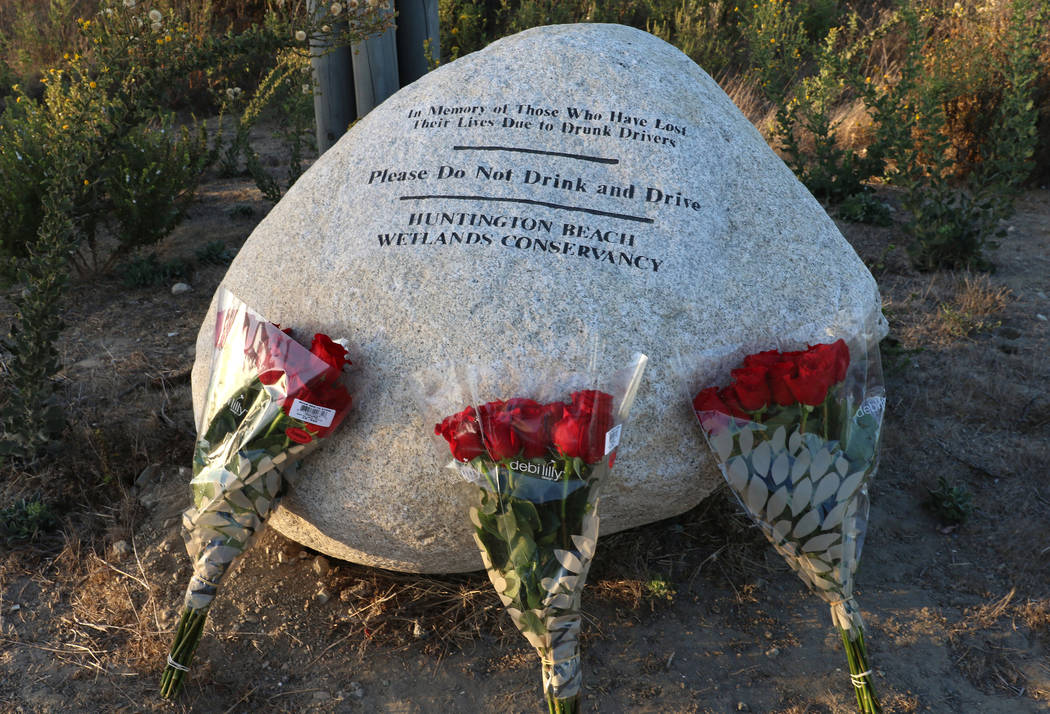 SANTA ANA, Calif. — The drunken driver who caused a fiery crash last year in Huntington Beach that killed three Las Vegas teens was convicted Tuesday of second-degree murder.
Bani Duarte, 29, faces a sentence of 51 years to life in prison. She pleaded not guilty in August last year to three counts of second-degree murder and one count of driving under the influence of alcohol causing injury in connection with the March 29, 2018, crash on the Pacific Coast Highway.
Jurors deliberated for less than two hours Tuesday before convicting her of all counts.
The verdicts were met with applause and a collective gasp from one side of the courtroom gallery, where family members of the victims were seated. Albert Rossi, the father of one of the victims, Albert "A.J." Rossi Jr., clapped and said, "Thank you God."
"My name was killed when he died," Albert Rossi later told the Las Vegas Review-Journal at the site of the crash. "I waited 29 years for him, and he was stolen from me."
On the other side of the gallery, Duarte's family members sobbed and shook their heads when the verdicts were read.
"We love you, Bani," they yelled to Duarte, who was seated just a few feet in front of them, her head down as she cried.
The trial, which began Sept. 23, wrapped up Tuesday afternoon after roughly two hours of closing arguments.
Orange County Deputy District Attorney Daniel Feldman, in his closing argument, urged jurors to side with the evidence, which he said shows that Duarte acted with "implied malice" when she got behind the wheel of her car after a night of drinking.
"Bani Duarte murdered three people — kids. Because of her choices. Because of what she knew, what she understood, what she chose to do anyway," he said. "Another young man, Alexis, has got a permanent scar. He'll carry it with him forever because she decided she didn't want to take an Uber after a night of drinking."
Centennial High School students Dylan Mack, 18, Brooke Hawley, 17, and Albert "A.J." Rossi Jr., 17, were visiting Huntington Beach for spring break when they were killed. The sole survivor in the Toyota, Alexis Vargas, was hospitalized with burns and a concussion.
After the verdict was read, Vargas approached Judge Gary Paer to shake his hand. The victims' family members, some smiling and cupping their hands over their hearts, applauded and cheered.
Authorities have said that just before 1:10 a.m. on the day of the crash, minutes after hitting a curb, Duarte's speeding Hyundai Sonata slammed into the back of the teens' Toyota Corolla, which was stopped at a red light at the intersection with Magnolia Street. The nearly 80 mph impact forced the Toyota through the intersection and into a pole before it burst into flames.
Her blood alcohol level two hours after the crash was 0.28 percent, more than three times the legal limit for drivers in California. Feldman also reminded jurors Tuesday of the data taken from her car by Huntington Beach police, showing that at no time did she press the brake pedal before the wreck.
"Bani Duarte does not get to say, 'But I was drunk and did not know better,'" Feldman said. "Legally, that is not a defense."
Duarte's lawyer, Justin Glenn, had conceded in his opening statement last week that prosecutors could prove Duarte was drunk at the time of the crash. But, he said at the time, prosecutors would not be able to prove that her acts amounted to murder.
On Tuesday, he pleaded with the jurors in his closing argument to "get inside her mind," saying that Feldman's case for a murder conviction was based on circumstantial evidence.
Glenn claimed that Duarte was terrified of the three men who ultimately made the 911 call that morning to report the wreck. They had noticed her recklessly weaving between lanes and asked her multiple times if she needed a ride home after she had slammed into the curb.
"What is her perspective? She takes off at a high rate of speed and what do they do? They pursue her. In their mind, she's trying to get away," he said.
But in her mind, he argued, "These men tried to give me a ride, they have pulled away and now they are following me. The faster I drive, the faster they drive."
Duarte, a mother of four from San Clemente, California, is set to be sentenced Oct. 30 in Orange County Superior Court. She has been in custody since April 2018.
Contact Rio Lacanlale at rlacanlale@reviewjournal.com or 702-383-0381. Follow @riolacanlale on Twitter.
'We won': Family members of the victims celebrate
SANTA ANA, Calif. — As the sun set Tuesday evening over the Pacific Ocean in Huntington Beach, painting a fierce orange sky, Albert Rossi exited his rental car and ran to the northwest corner of Pacific Coast Highway and Magnolia Street, where 17-year-old son and namesake Albert "A.J." Rossi, along with two of his friends, were killed by a drunken driver last March.
Holding three dozen red roses, one for each of the victims, he shouted, "We won. We won."
"It can't bring you back, but I wish it was me in that grave. I love you," he yelled toward an engraved boulder at the intersection. The City of Huntington Beach had dedicated the boulder to the teens.
The drunken driver responsible for the fiery crash, Bani Duarte, had been convicted just two hours earlier of second-degree murder.
"These flowers are for you. This old Marine, this old Vietnam vet, is happy," Rossi said.