Woman with 7 DUI arrests gets sentencing date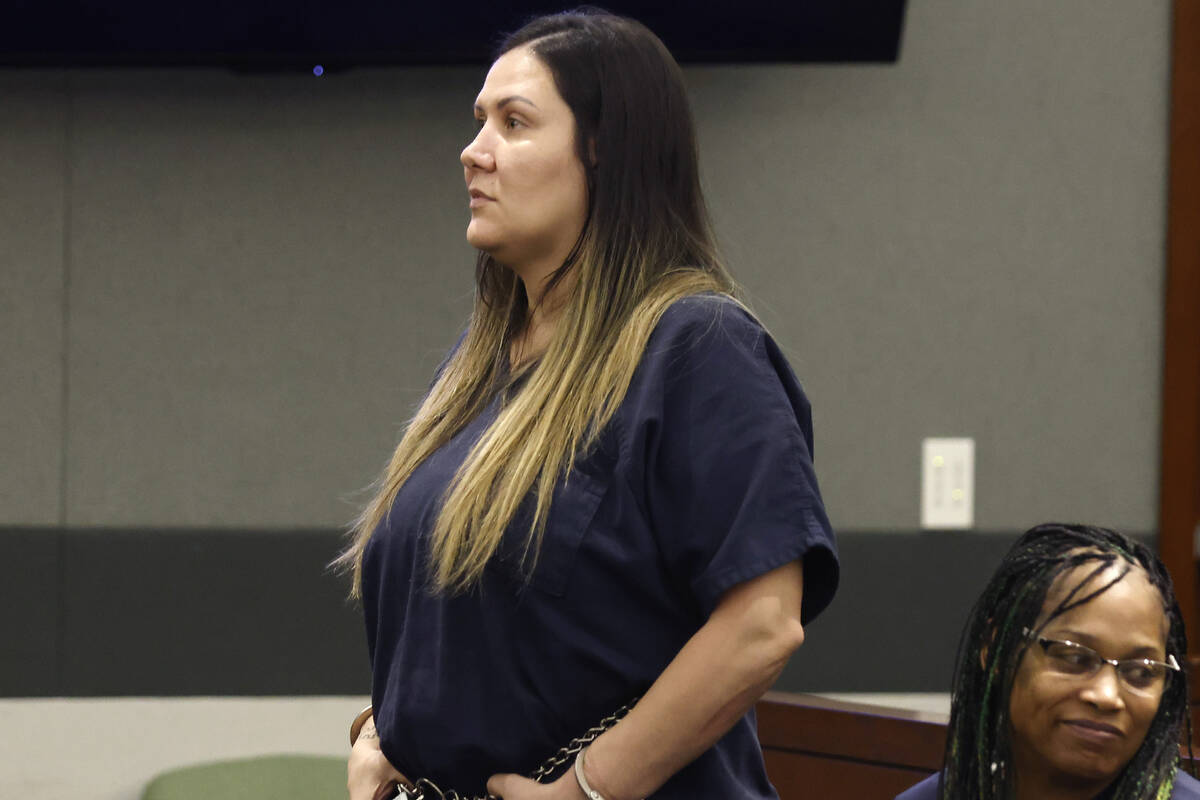 A sentencing hearing has been scheduled for a woman who has faced seven arrests on suspicion of DUI.
Marion Reyes, 35, appeared in court on Wednesday after saying in an interview in May that she wanted to withdraw from an alternative sentencing program. She has said that she wanted to serve the rest of her sentence, which she believes is seven months, in state prison to be reunited with her children faster.
District Judge Tierra Jones scheduled a sentencing hearing for Reyes on July 12.
On May 11, the Metropolitan Police Department posted to Twitter asking for the public's help to locate Reyes.
Police said she had cut off an ankle monitor, but the department later recanted the information and released a statement indicating that an officer made an "erroneous assumption" that Reyes was responsible for removing the monitor.
Reyes said in an interview with the Las Vegas Review-Journal that she had failed to complete a mandated felony DUI program at a sober living house and was not on her medication for depression and anxiety. She said she was sent to the Clark County Detention Center because jail employees had "made the mistake"of taking her monitor off and releasing her from custody.
She pleaded guilty in February to a felony charge of DUI after she was arrested Oct. 13 in Henderson. She was initially sentenced to five years of probation and six months on house arrest and ordered to participate in the felony DUI program, which is a way for third-offense DUI defendants to seek help in exchange for reduced jail time.
Las Vegas police have said that Reyes has been arrested seven times on suspicion of DUI. Court records show her arrests date to 2007, but she was not convicted in all of the cases.
Nevada law imposes stricter penalties for consecutive convictions within seven years, with a third offense being a felony resulting in prison time.
Contact Katelyn Newberg at knewberg@reviewjournal.com or 702-383-0240. Follow @k_newberg on Twitter.