Dangerous, drunken swim at Hoover Dam gets tourist arrested
September 12, 2017 - 6:47 pm
Updated September 13, 2017 - 12:41 am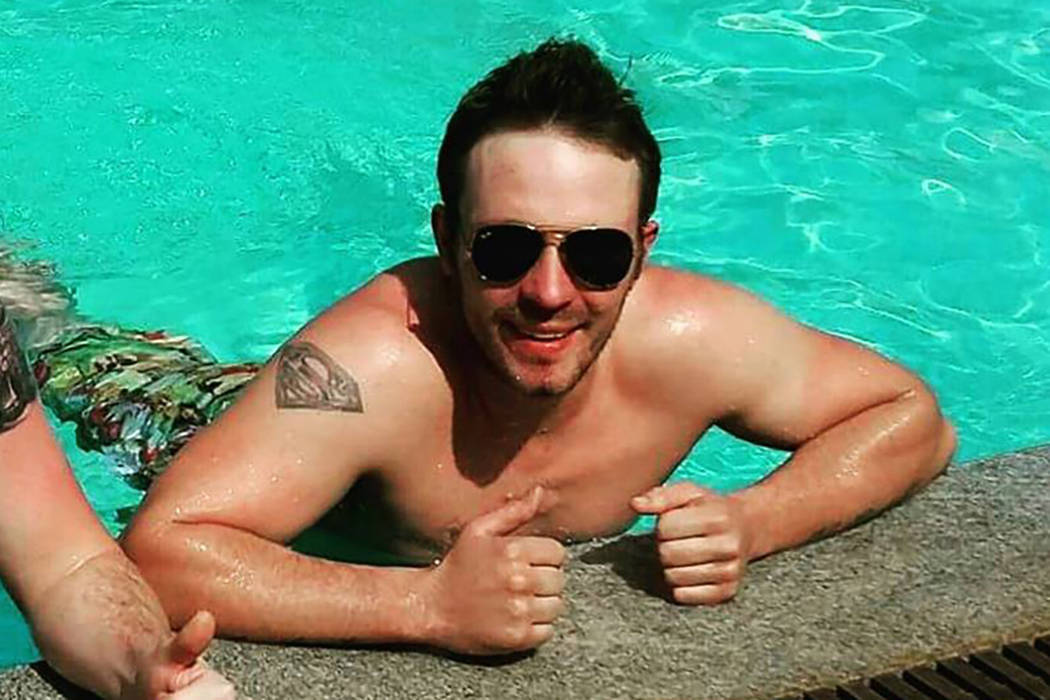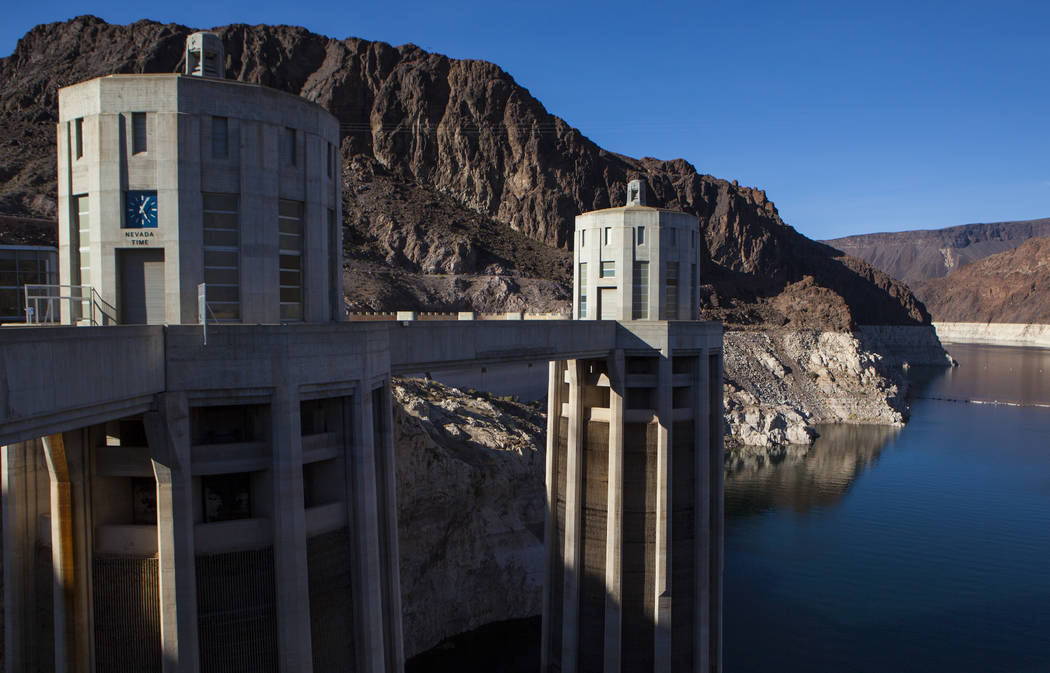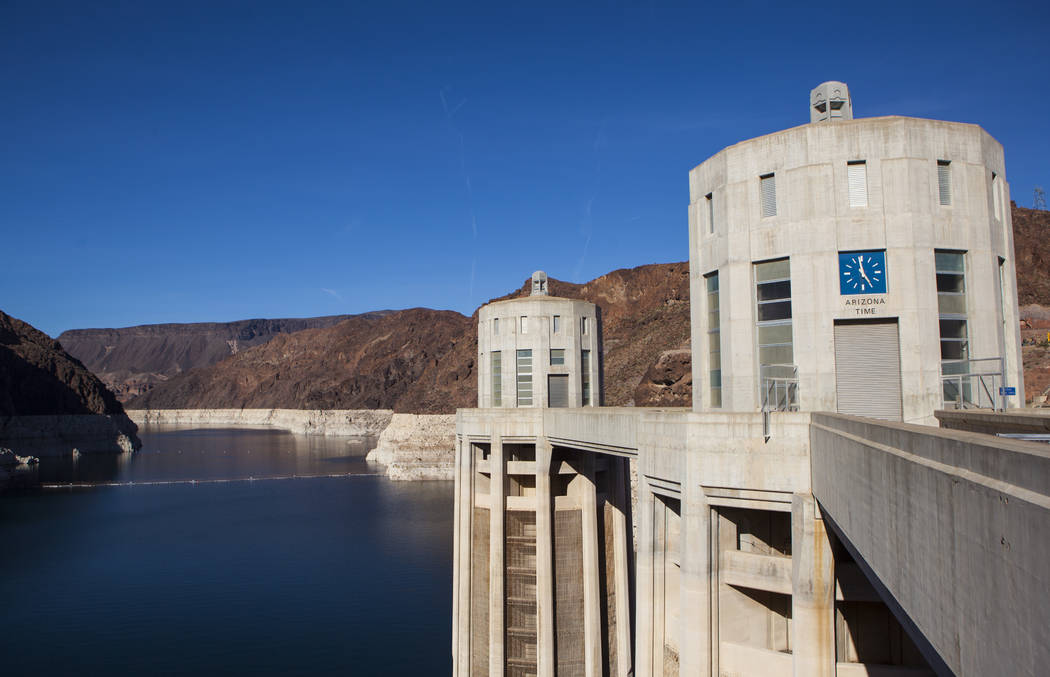 A Welsh tourist is making a splash in the British press for his drunken swim at the Hoover Dam last month, but authorities said the illegal act easily could have gotten the man killed.
Ian Canaan, the regional special agent who oversees the Hoover Dam police, said Arron Hughes, 28, is lucky he didn't drown or get pulled under by the intakes on Aug. 10 when he climbed down the rocks on the dam's Arizona side and swam across the reservoir along the structure's upstream side.
Along the way, Hughes paddled past the two massive intake towers that funnel water down through the dam and into the Colorado River below. When he reached the Nevada side, "we had a couple of officers at the shoreline waiting for him," Canaan said.
Hughes was arrested and taken to the dam's security office. He was later released with a citation and $330 fine for "jumping, diving or swimming from a dam, spillway or other structure."
British tabloid The Sun interviewed Hughes and published images of his illegal swim Monday under the headline "Dam stupid." They also carried pictures of him holding his citation and partying with his friends at the bachelor party that drew him to Las Vegas.
It was one of several U.K. media accounts that have characterized the man's stunt as some sort of record-breaking feat, but Canaan insists it was anything but.
He said Hughes reached the lake by entering a well-marked restricted area that is "entirely closed to public," both for the security of the dam and the safety of its visitors. There is no immediate way to rescue someone in the security zone, Canaan said. "A swimmer who is struggling in that area would probably drown" before help could arrive, he said.
What Hughes did is "a jailable offense" that could have landed him behind bars for up to six months, Canaan said, but officers decided to cite and release him instead because he was cooperative and visiting from a foreign country.
"He was intoxicated. It was a quasi-dare from his friends to see if he could do it," Canaan said. "He's very fortunate to have made it."
Contact Henry Brean at hbrean@reviewjournal.com or 702-383-0350. Follow @RefriedBrean on Twitter.