Dirt bike rider suspected of reckless driving on the Strip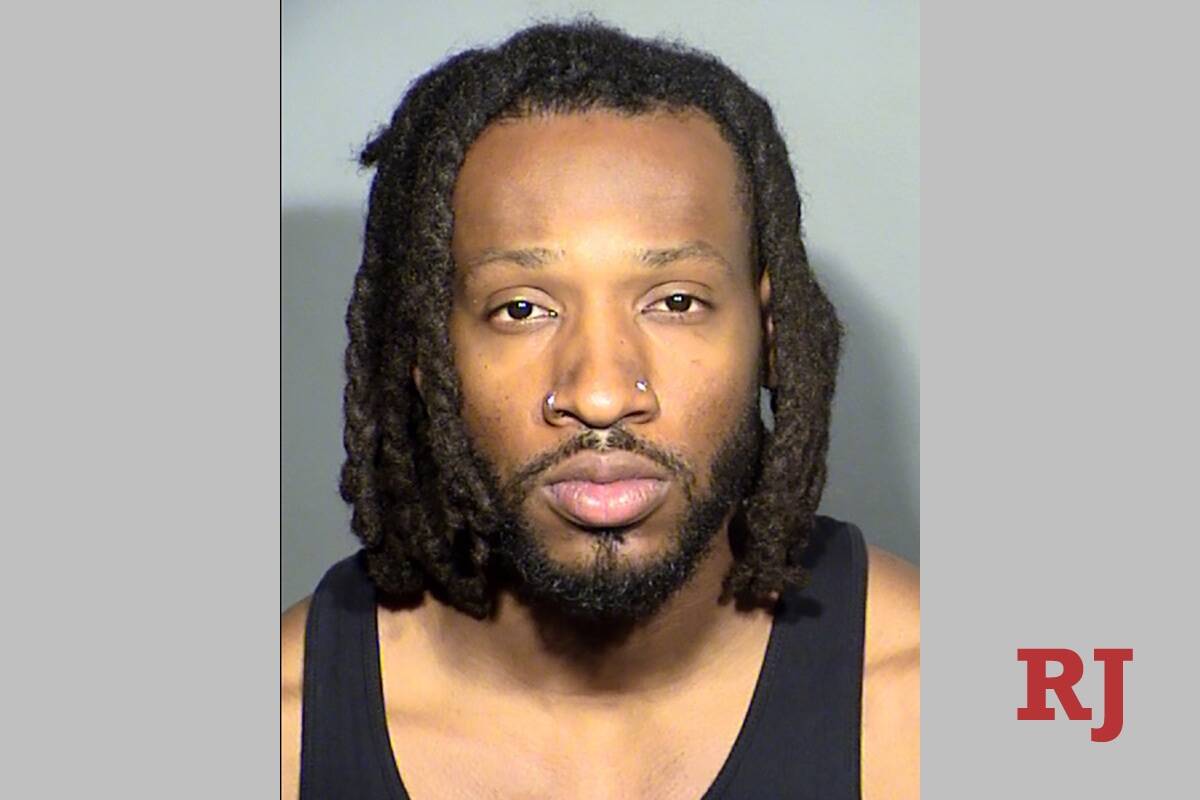 A dirt bike rider was arrested after allegedly running a red light, popping wheelies, doing circles in an intersection and driving recklessly in what police describe as "a constant problem" on the Strip.
Chakarra Johnson, 29, of Henderson, was apprehended at about 9:10 p.m. Sunday by Metropolitan Police Department officers at a gas station at 6176 Las Vegas Blvd. South, near Sunset Road, police said.
Johnson had just ridden his dirt bike for nearly a mile on a pedestrian sidewalk from the "Welcome to Las Vegas" neon sign to the gas station, according to a police arrest report.
Two other dirt bike riders with him at the station and who were sought by officers drove away and escaped arrest, police said.
Johnson faces misdemeanor charges of reckless driving, failure to provide a registration document, operating an unregistered vehicle, no proof of insurance and driving on a sidewalk.
At about 8:40 that night, a pair of patrol officers witnessed Johnson's dirt bike and drivers of two others running a red light and doing wheelies at Mandalay Bay Road and Las Vegas Boulevard.
"Officers announced over the radio to other units of the dirt bikes descriptions and driving actions due to these type of riders being a constant problem on Las Vegas Blvd.," police stated in the report.
The dirt bikes were located and the driving behaviors recorded by the department's Fusion Watch unit, which uses video surveillance cameras to monitor crimes in progress, according to a department study guide.
The three riders were seen on the Strip by Resorts World, popping wheelies and going through red lights and then running another red signal at the intersection of Harmon Avenue and the Strip, police said.
Footage from Fusion Watch showed Johnson heading south on the Strip at Flamingo Road and lane splitting to pass vehicles stopped at the intersection, which he entered and started doing circles, requiring a Chevrolet pickup truck to slow down, according to the report.
Johnson and the other riders drove past motorists on the Strip at Bellagio Drive and at Reno Drive. He then drove onto the sidewalk near the "Welcome to Las Vegas " sign and finally joined the other two riders at the gas station.
When police made it to the station, they saw the other two drivers run from the store to get on their bikes and drive away recklessly, one of them almost colliding with an officer, police said.
Johnson came out of the market last, was arrested and booked into the Clark County Detention Center, police said.
Wearing a helmet with a GoPro camera that police seized as evidence, Johnson declined to provide information on the other two riders, whom he said he had just met.
A status check on the filing of a criminal complaint against Johnson by the district attorney's office is scheduled for Nov. 20 in Las Vegas Justice Court, based on court records.
Contact Jeff Burbank at jburbank@reviewjournal.com or 702-383-0382. Follow him @JeffBurbank2 on X.