Dispute leads to shooting scare at Las Vegas shopping center
Updated July 11, 2018 - 11:57 pm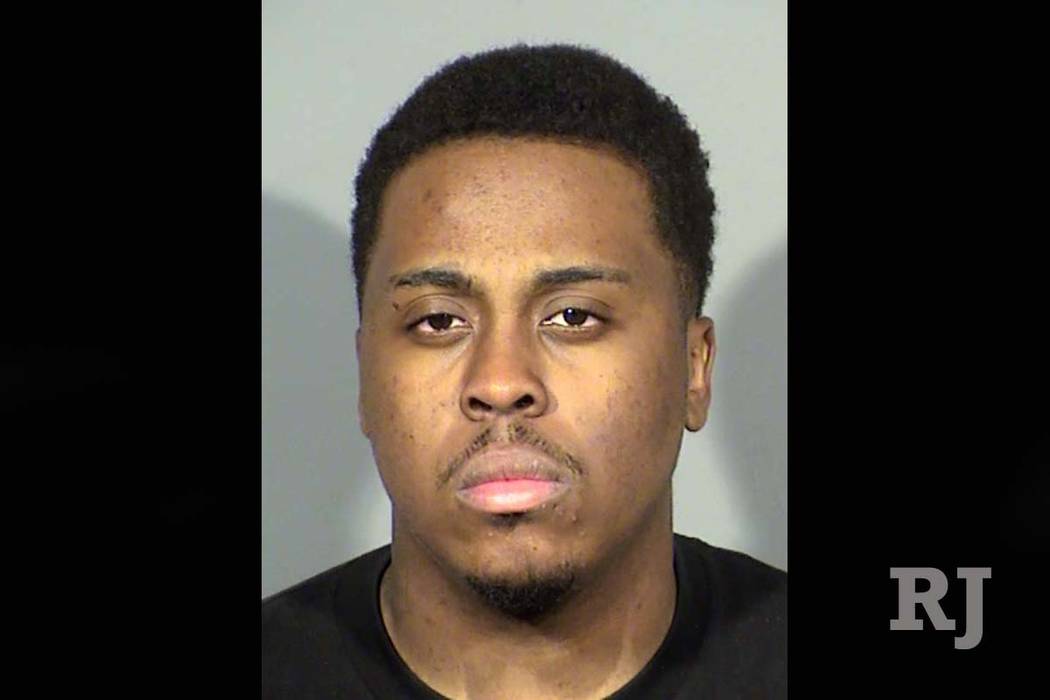 A dispute on social media over a girl led to a shooting scare at a shopping center south of the Las Vegas Strip on Friday night, an arrest report shows.
Police responded after reports of an active shooter surfaced when somebody was spotted with a gun inside GameWorks at Town Square Las Vegas, 6605 Las Vegas Blvd. South.
Witnesses told police that a man pulled a handgun from his waistband and pointed it at a group of young men who had wanted to fight him and his friends inside the business, according to a Metropolitan Police Department arrest report.
The gun sighting resulted in false reports of an active shooter, prompting a heavy police response and confusion among patrons. No one was injured, and no shots were fired, police said.
The arrest report alleges that Rayvon Alexander Berton, 22, pulled the gun after he and a group of six friends and cousins were confronted inside GameWorks by another group that included a Town Square shoe store employee whom, the report said, Berton had punched earlier that night.
Berton's group earlier had confronted the employee over comments he made on Instagram about fighting someone in the group over a girl, the arrest report said.
They argued outside the shoe store before Berton punched the employee, the report said.
About 9:10 p.m., the employee and a few others met Berton and his group inside Gameworks, the report said.
Berton pointed the gun, and somebody said, "He's got a gun, he's got a gun," the report said, and several of those involved ran from the business.
Police found a Glock 26 handgun at the scene.
Because of the active shooter scare, police evacuated the area. Some people sheltered inside Town Square businesses while officers conducted interviews and gathered information, Metro Lt. Dave Sims said at the scene Friday.
At the scene, Metro detained four people involved in the confrontation.
After the GameWorks incident, Berton ran through the shopping center and discarded the Orlando Magic jersey he had been wearing, the report said.
Berton waited inside a restaurant until a Lyft came to take him home. While waiting for the ride, he called and texted one of the involved cousins to ask if anybody was hurt, the report said.
His mother later drove him to a police substation where he spoke with police about 12:45 a.m. Saturday and was then arrested.
Jail records show Berton remained in Clark County Detention Center on Wednesday evening, held on two counts of assault with a deadly weapon and one count of carrying a concealed weapon without a permit.
Prosecutors charged him with the three counts Tuesday, court records show. A preliminary hearing is set for Sept. 18.
Contact Mike Shoro at mshoro@reviewjournal.com or 702-387-5290. Follow @mike_shoro on Twitter.