Downtown resort hit by $1M imposter scam; man charged
Updated June 28, 2023 - 4:30 pm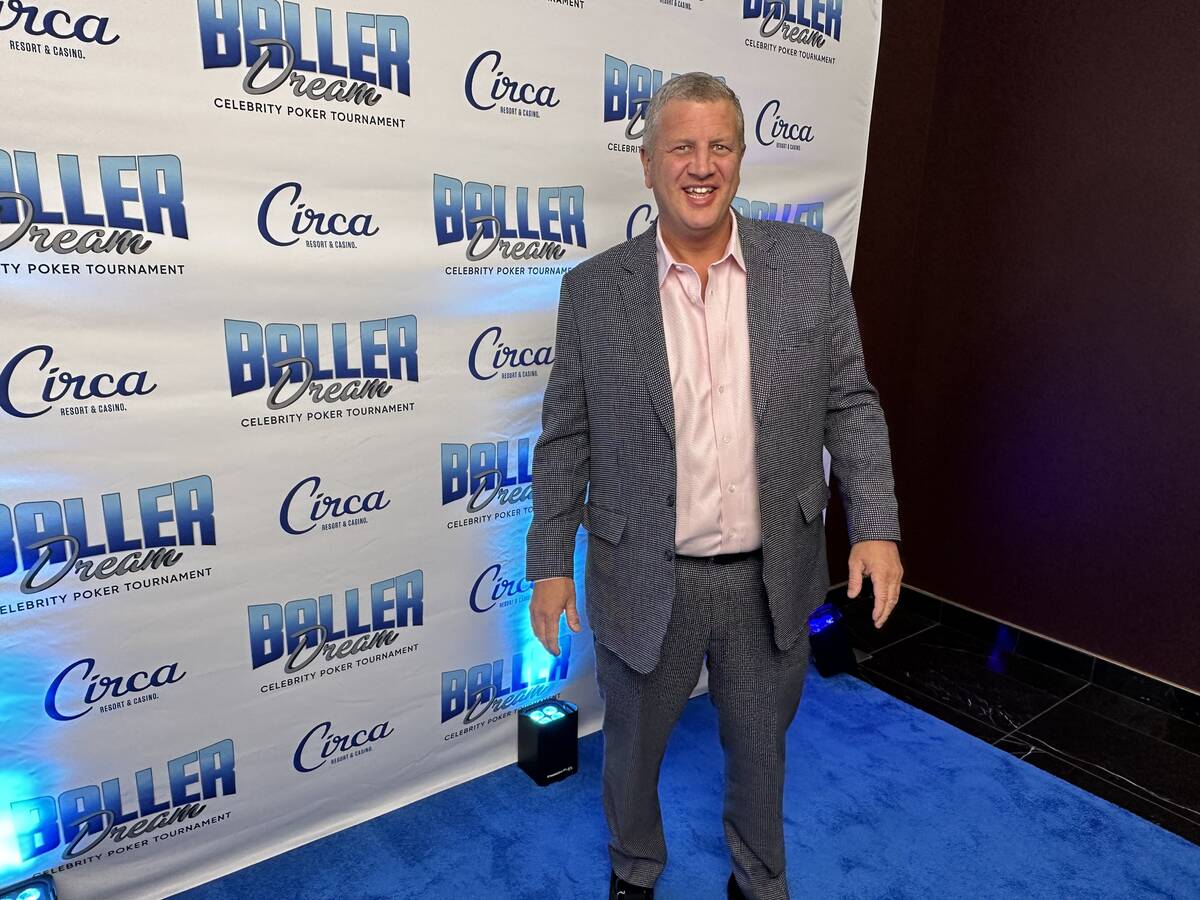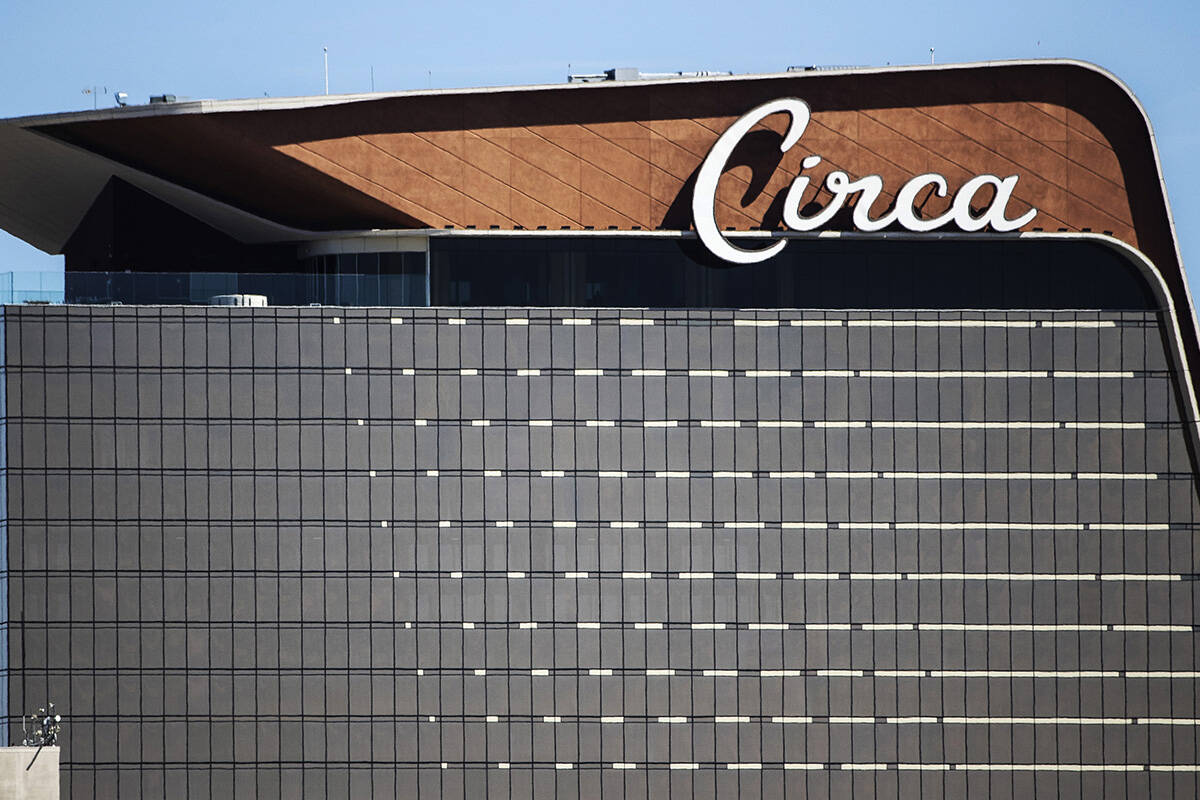 Downtown Las Vegas' biggest hotel was bilked out of more than $1 million after a so-called imposter scam deceived an employee into believing she was delivering bags of cash to two men at four different locations on behalf of one of the hotel's owners, police said.
Circa lost $1.17 million in the June 17 con job that saw somebody posing as an owner of the hotel, according to a Metropolitan Police Department arrest report.
Erik Gutierrez-Martinez, 23, who lives with his aunt in an east Las Vegas trailer park, was arrested on a charge of theft of over $100,000, according to the report.
When police arrested Gutierrez-Martinez, they found a large bag with just under $850,000 bundled together, with "Circa" written on the bundle, the arrest report said.
Circa, which opened in 2020, is owned by brothers Derek and Greg Stevens. While Greg Stevens largely stays out of the spotlight, Derek Stevens is the hotel and casino's CEO and its public face.
Reached by phone Monday evening, Derek Stevens said he had just posted his comments about the arrest on Twitter.
"Although I love a good PR story, this isn't one of them," Stevens tweeted Monday evening. "@CircaLasVegas is cooperating with @LVMPD in this investigation. We greatly appreciate their efforts to date and cannot comment further due to an ONGOING investigation."
Police said a similar scam also played out locally and in another state. The report didn't say where.
"The event is very similar to a previous incident which occurred at another property here in Clark County as well as in another state," police said in the arrest report.
According to the arrest report, a casino cage employee at Circa got a call from a person claiming to be one of Circa's owners at 4:30 a.m. on June 17. Because the report provided to the Review-Journal was redacted, it's not clear if the person was posing as Derek or Greg Stevens.
The person told the employee the fire department would need a payment for fire safety devices by Monday, which was two days away.
The employee also got text messages, believing them to have come from her direct supervisor. She informed police that she was told over the phone to take $320,000 from the casino cage, which is a casino's central money hub, and deliver it to a Terrible Herbst on Charleston Boulevard and Rancho Drive.
It's not clear who the woman thought she was taking instructions from, but she believed she was delivering the money on behalf of Circa's owners and management, police said.
She was told to deposit the money into a bitcoin ATM, according to the report, but the machine wouldn't let her make any more deposits after she made three $1,900 deposits.
She was then told to bring the remaining money, about $314,000, to a man at a Circle K on Valley View Boulevard at Alta Drive.
The employee was then told to take $350,000 from the casino cage and to bring it to a different man, whom she was told was Circa's attorney, at an AutoZone on Las Vegas Boulevard North at North Nellis Boulevard.
Then she was told to bring $500,000 from the cage to the same man she gave the $350,000 to, but this time the money exchange was at an IHOP on East Craig Road, between North Nellis and North Las Vegas boulevards.
When the employee returned to Circa, security there detained her and police were called. The employee was not arrested.
Metro detectives watched surveillance video from the IHOP and were ultimately able to get a license plate number on a Nissan van used by the man who took the money from the employee at the restaurant. This led detectives to a trailer park on Nellis, just south of Las Vegas Boulevard, which led them to Gutierrez-Martinez.
According to the report, police executed a warrant at Gutierrez-Martinez's home and discovered the $849,900 in cash. The employee also identified Gutierrez-Martinez as the man she gave the money to at the IHOP and AutoZone, police said.
Police said it was still unclear to whom she gave the $314,000 at the Circle K on Valley View.
A preliminary hearing for Gutierrez-Martinez is set for Aug. 24, Justice Court records show.
Contact Brett Clarkson at bclarkson@reviewjournal.com.