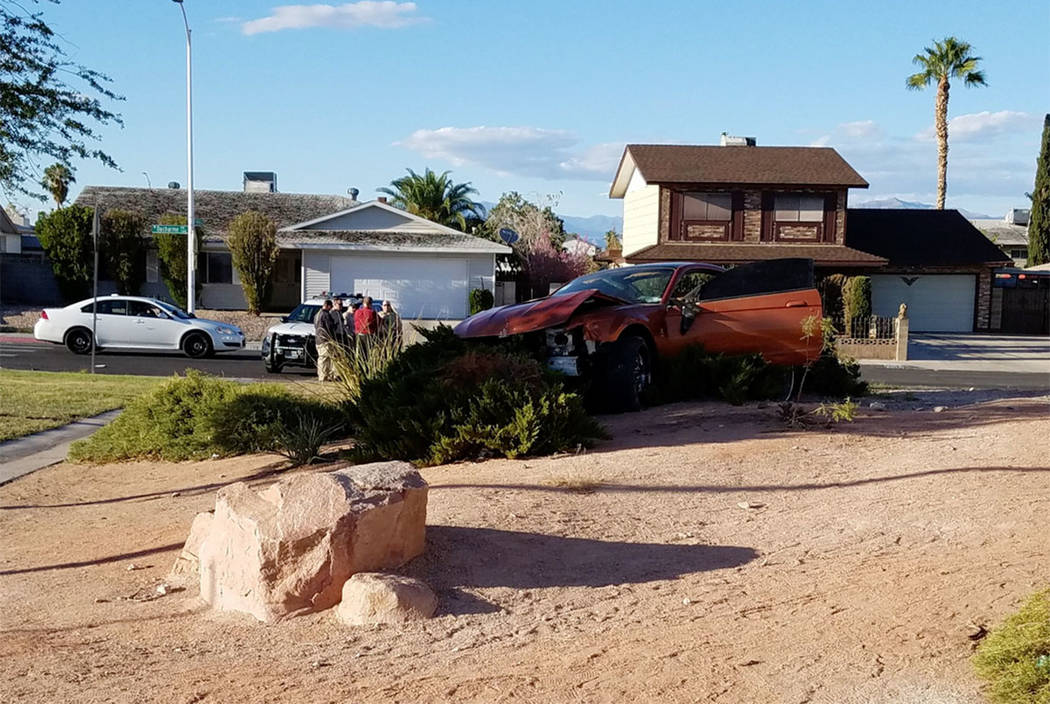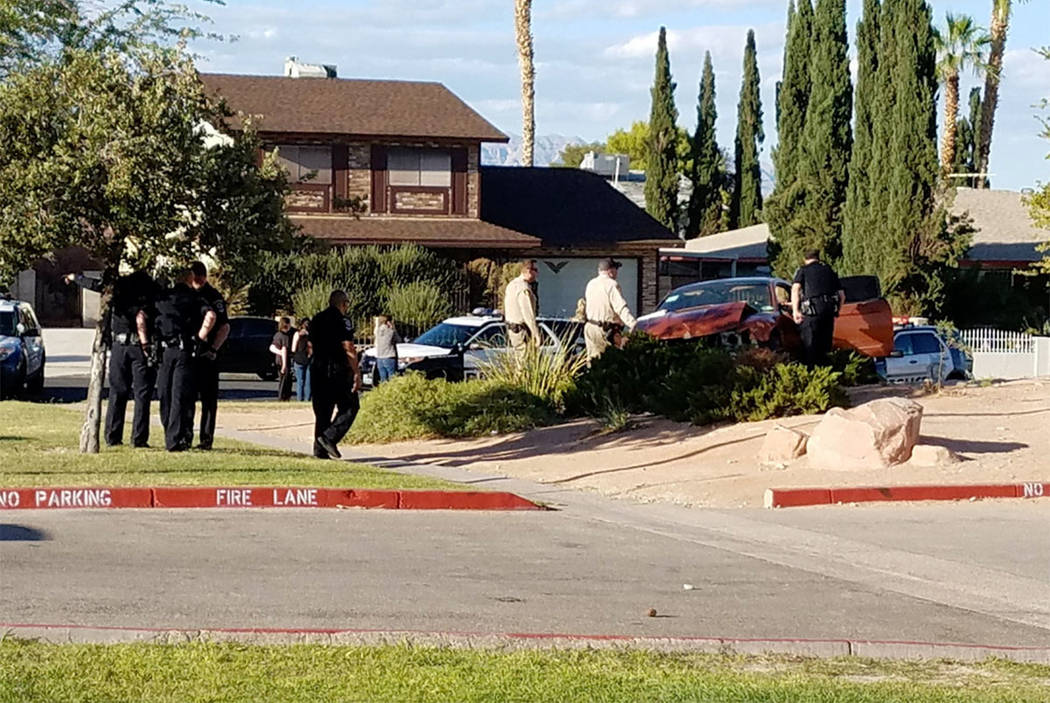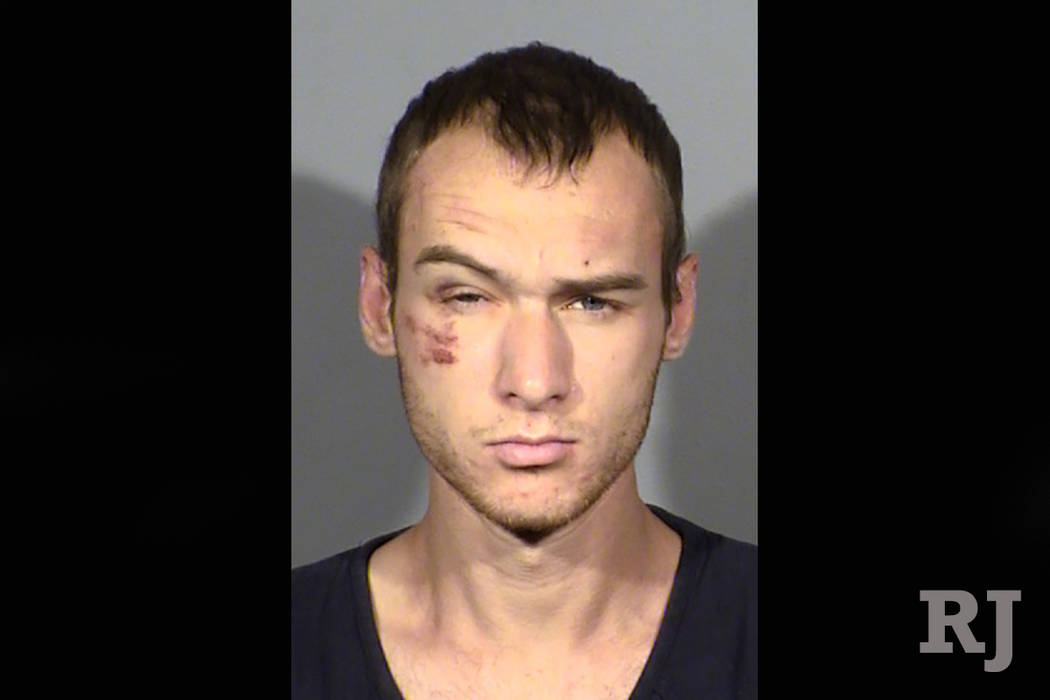 A man driving a sports car tried to run down a woman and her sister Friday afternoon outside a west valley junior high school, striking two vehicles and sending one person to a local hospital, Las Vegas police said.
The incident occurred about 3:35 p.m. outside Johnson Junior High School, 7701 Ducharme Ave., Metropolitan Police Lt. Nate Chio said. The school is near Alta and Buffalo drives.
The man and woman had argued before the incident, Chio said. It is unclear what the argument was about or exactly where it occurred. The woman was at the school to pick up her younger sister.
"This is a first for me in 21-and-a-half years on the police department," Chio said. "I've never seen something escalate from a verbal argument to you're endangering kids at a middle school."
Police said he followed the woman to the school and chased her around in his car, hitting two vehicles while he did.
A video of the incident shows the orange Ford Mustang driving in circles, jumping the sidewalk and hitting a sedan and a van.
CRAZY video from Walter Johnson Junior High, via @Miniatureandco (h/t @bumblesweet) #VegasLocals #wtf pic.twitter.com/Bq1Jn3SUid

— Las Vegas Locally (@LasVegasLocally) September 23, 2017
Police said the man was combative with them. He was arrested and taken to Clark County Detention Center. He faces two counts of attempted murder, and more charges are likely, Chio said.
"As far as if he was under the influence, I'm not quite sure, but he is not acting rationally at this point," Chio said.
He said the man's relationship with the woman wasn't romantic, characterizing it as more of a friendship.
"There's a lot of scared people, a lot of scared kids that were here," Chio said, adding that the school was providing counseling to children affected. Clark County School District police also were on hand.
The female driver of a van that was hit was hospitalized and expected to be OK, Chio said. No other injuries were reported.
Standing under a tree and facing the scene, the van driver's 13-year-old daughter waited with her aunt, Lourdes Medina. Aisley, the student, said she was in the van when the orange car hit it. Medina, who is the van driver's sister, said her sister had been taken to MountainView Hospital for X-rays.
"I just talked to her, and she said that she's still in big pain," Medina said about 5 p.m.
Medina said three children were in the car at the time.
"I was waiting for my mom to come, and I just see that car driving like crazy, so I run to get inside the car," Aisley said.
Aisley said the woman and her younger sister were near a house when the car started chasing them. She said the car pursued the woman through some sort of chain, before the woman tripped and got back up.
"That's where my mom was, so she started running around my mom's car and he started hitting our car to get to her," she said.
The man's car became stuck in some rocks in a landscaped area on school property, Chio said. After the man got out of the car, people held him down until police came, he said.
"Thank God for those parents and citizens," he said.
Contact Mike Shoro at mshoro@reviewjournal.com. Follow @mike_shoro on Twitter.