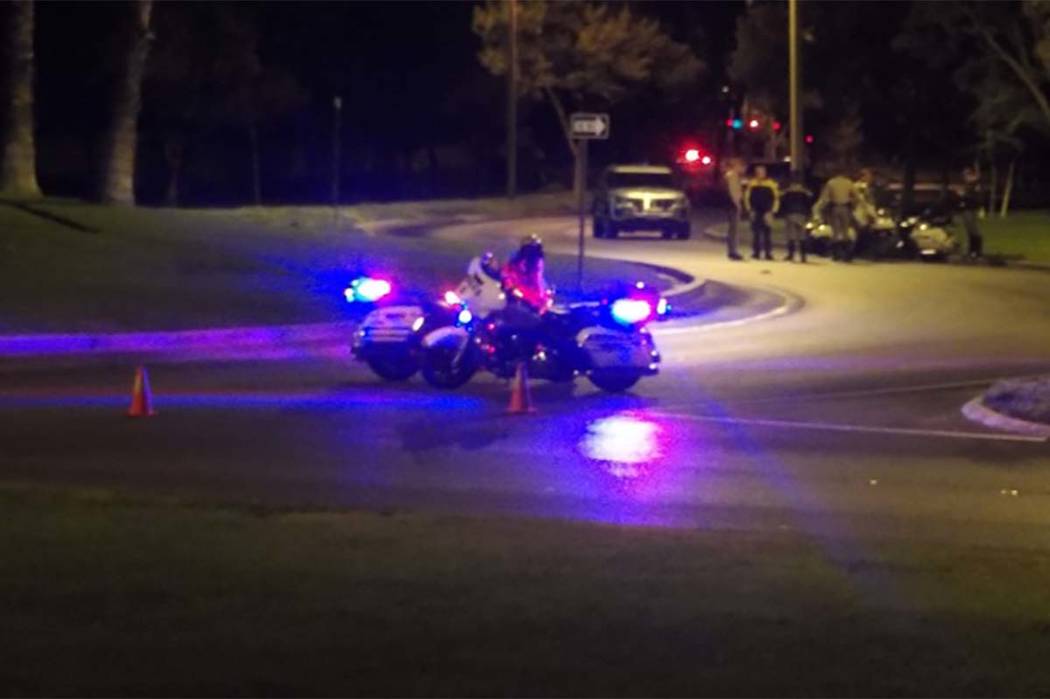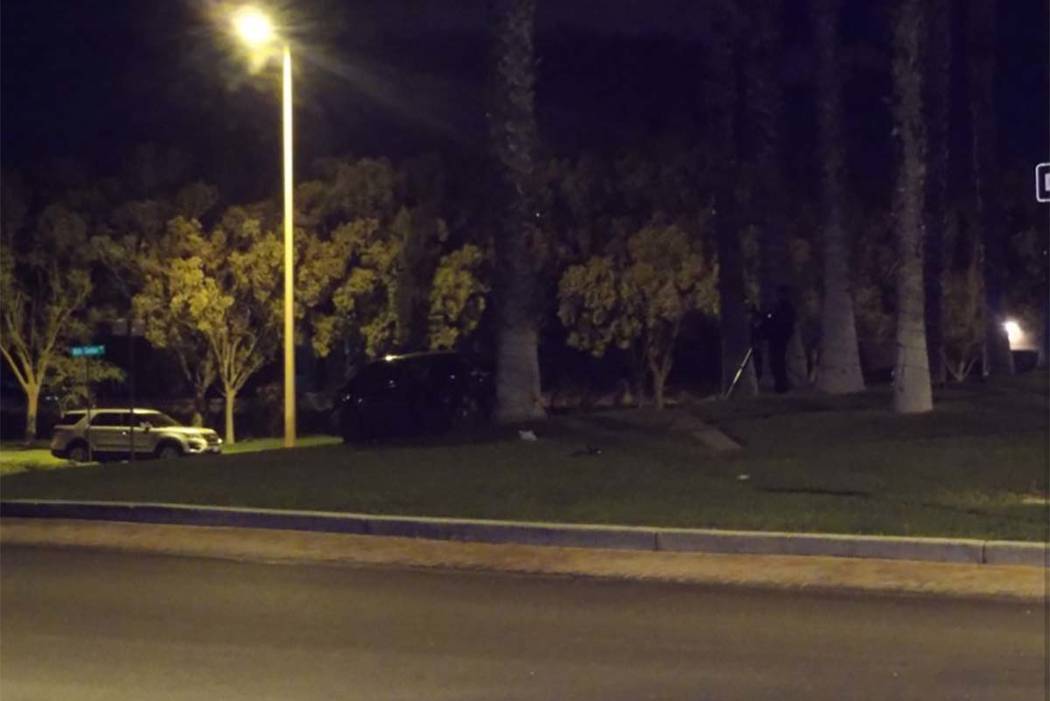 One person is dead and another was seriously injured after a Thursday night crash in Summerlin.
The crash was reported just before midnight at Hills Center Drive and Village Center Circle, near Town Center Drive and Summerlin Parkway.
Metropolitan Police Lt. Chris Holmes said a black four-door sedan crashed into a tree at the roundabout.
The driver of the sedan, 55-year-old John Delillo, was able to get out of the car, Metropolitan Police Sgt. Paul McCullough said. His 56-year-old female passenger, who wasn't wearing a seat belt, had to be freed by rescue personnel. Both were taken to University Medical Center where she later died.
Delillo showed signs of impairment, police said, and was charged with driving under the influence resulting in death.
Debris littered the roundabout and part of Hills Center Drive has been shut down.
Metro's fatal crash detail is investigating.
The Clark County Coroner's office will identify the woman who died after her next of kin are notified. Her death marked the 116th traffic fatality Metro has investigated this year.
Contact Max Michor at mmichor@reviewjournal.com. Follow @MaxMichor eon Twitter.
Hills Center Drive and Village Center Circle, las vegas, nv