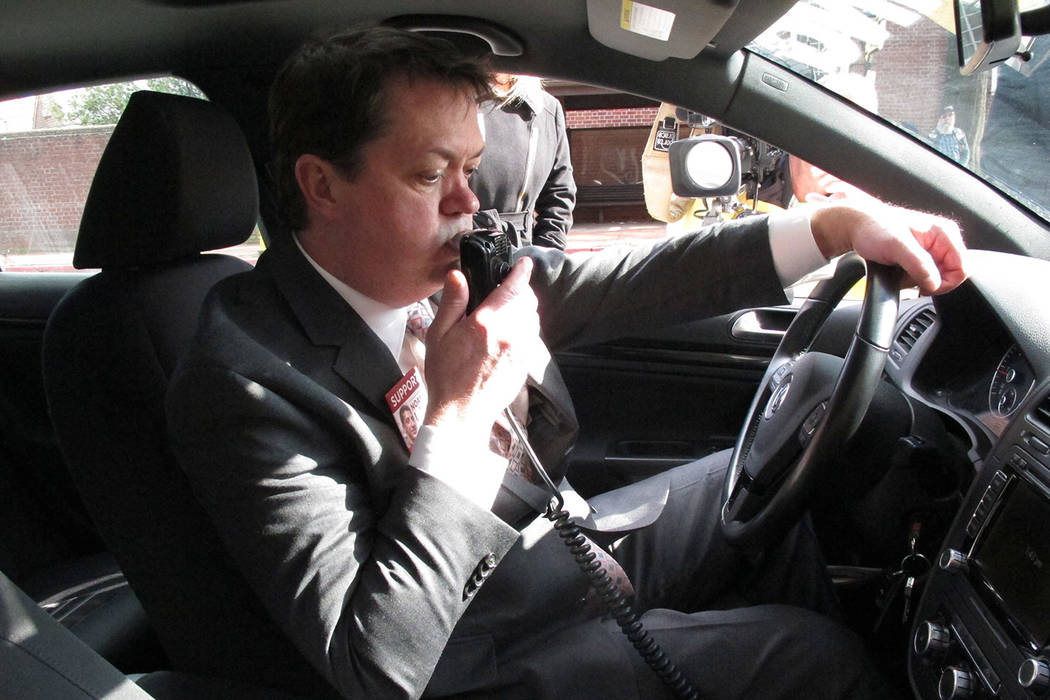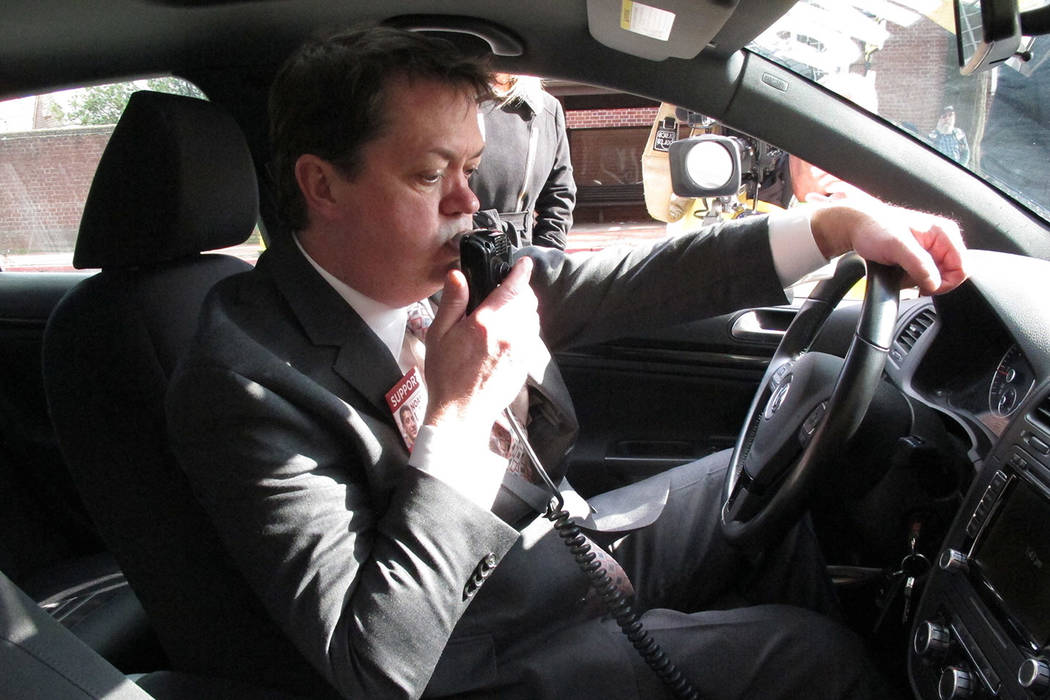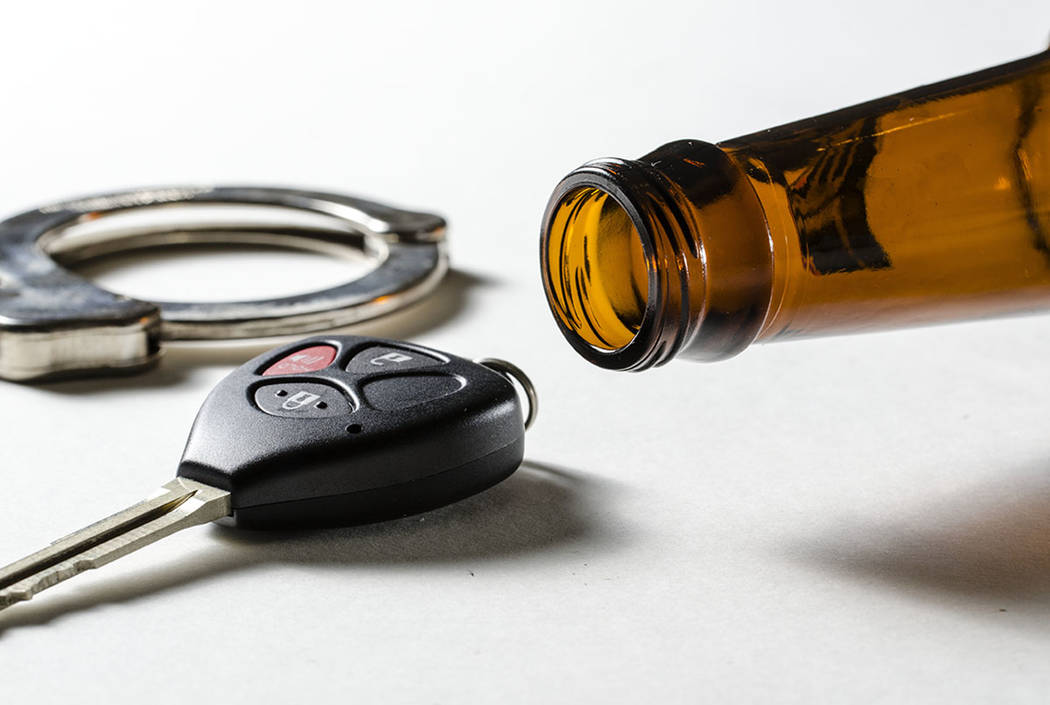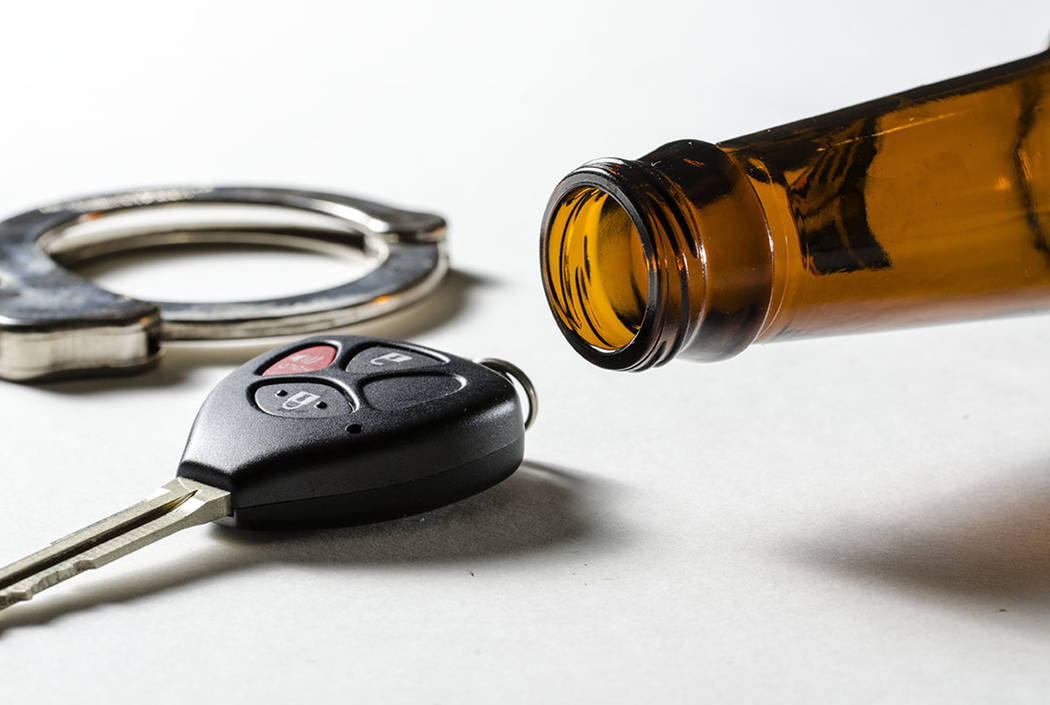 Nevada drivers arrested on DUI charges must now install a device that measures their blood alcohol concentration if they want to get back behind the wheel.
A new state law took effect on Monday that requires all people arrested on a DUI charge to install an ignition interlock device on their vehicle before they are eligible to have their driving privileges reinstated. Once the device is in place, a driver must blow into it each time they want to go somewhere. If it detects even a trace of alcohol, the vehicle won't start.
The device also contains a camera to help ensure the person blowing into it is the one behind the wheel.
About a third of the 309 fatalities on Nevada's roadways last year involved impairment, according to the Nevada Department of Public Safety, which held a news conference with the Nevada Department of Motor Vehicles on Wednesday to highlight the new law.
"Anybody who drives under the influence is a menace to society," department spokesman Andrew Bennett said.
Citing research from the Insurance Institute for Highway Safety, Bennett said states with mandatory ignition interlock laws saw 16 percent decreases on average in impairment-related deaths.
The law, passed by the state Legislature in 2017 as SB259, also provides offenders an opportunity to resume their lives while sharply reducing the chances that they will again get behind the wheel while impaired, Bennett said.
A driver arrested on a DUI offense can acquire a device from one of nine approved vendors in the state at a cost of roughly $60 to $80 per month, according to the Department of Public Safety.
For those convicted, judges will order that the device remain in place for at least 185 days if the driver's blood alcohol concentration was below .18 percent — more than double the legal limit of .08 percent. Higher than that and the device could be required for two or three years, Bennett said.
Individuals who get the device installed before a case is adjudicated in order to get their driver's licenses restored could get credit toward the required period for the device if they are ultimately found guilty, he said.
The devices also will be required for drivers convicted of DUI on marijuana, though they don't detect pot.
Kevin Malone, a Department of Motor Vehicles spokesman, said DUI offenders should check in with the department to see if they have additional requirements to complete before reinstatement.
Once driving privileges are reinstated, drivers will receive restricted licenses that require they only operate vehicles with ignition interlock devices, including company cars, Malone said.
Driving a car without the required device will be a "pretty serious offense," Malone said. Doing so could cost offenders their license for at least three years and could result in another prosecution.
While the device was not an end-all, be-all to reducing traffic deaths, Bennett said it's a step in the right direction.
"That is our goal every single day. That's the goal for my family, that's the goal for you all is to make sure everybody arrives home safely at the end of the day," Bennett said.
Contact Mike Shoro at mshoro@reviewjournal.com or 702-387-5290. Follow @mike_shoro on Twitter.
Most states mandate interlocks
The Insurance Institute for Highway Safety reported in March that 45 states require interlocks for at least some impaired-driving offenders.
Nevada is the 31st state to have some type of interlock requirement that applies to all offenders, the state Department of Public Safety said.