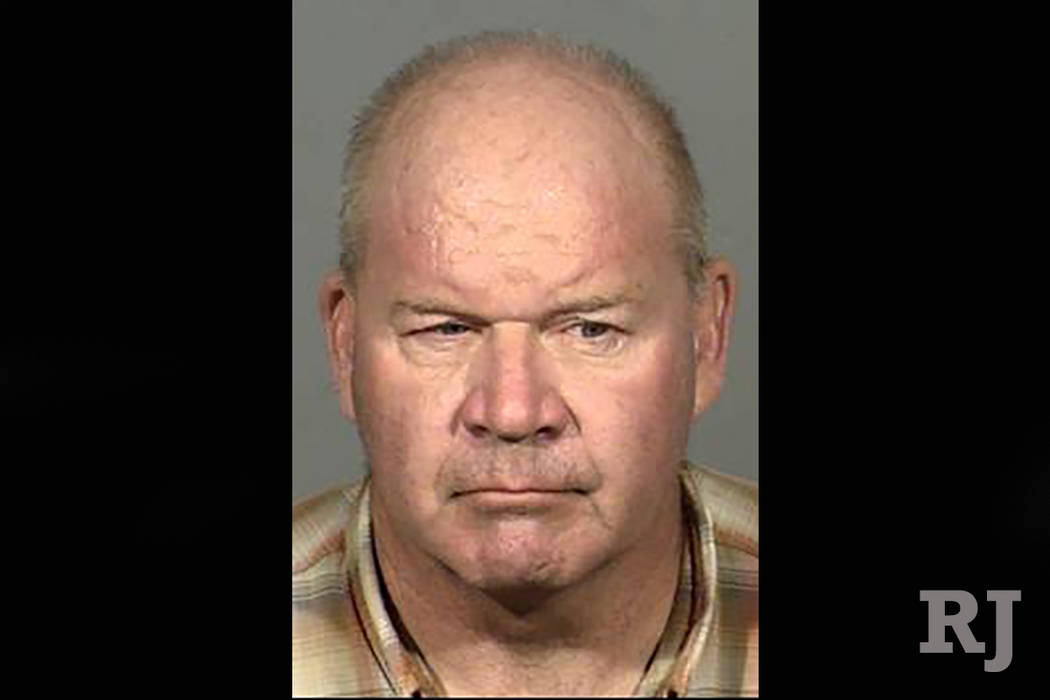 A North Las Vegas man who escaped from prison and has a history of violent crime is back in custody, authorities said Tuesday.
Robert Frederick Nelson, 64, allegedly committed a string of violent felonies in Nevada after he escaped from a Minnesota federal prison in 1992, according to the Nevada Department of Motor Vehicles' Compliance Enforcement Division. He was arrested last month by DMV investigators while trying to get a Nevada driver's license.
On June 20, Nelson applied to renew his Nevada license at the Decatur DMV office in Las Vegas. DMV facial recognition software showed the same face with a Nevada driver's license in the name of Craig James Pautler.
Nelson was arrested by the Secret Service in the late 1980s and convicted on several counterfeiting charges. He escaped from the Federal Medical Center prison in Rochester, Minnesota, and assumed the identity of Craig Pautler, the DMV said. Pautler was accused of robbery with a deadly weapon, possession of stolen property, burglary and escape from a Nevada holding facility.
He is accused of failing to register as a felon and fraud under the name of Craig Pautler, the DMV said, although the Nevada charges have been dropped to expedite extradition to Minnesota. U.S. Marshals took custody of Nelson on July 3, the DMV said.
Nelson obtained a Nevada ID card under his real name in 2013, the DMV said.
Contact Dana Rutkin at drutkin@reviewjournal.com or 702-383-0381. Follow @DanadRutkin on Twitter.