Ex-church treasurer pleads guilty to defrauding his congregation of $1.5 million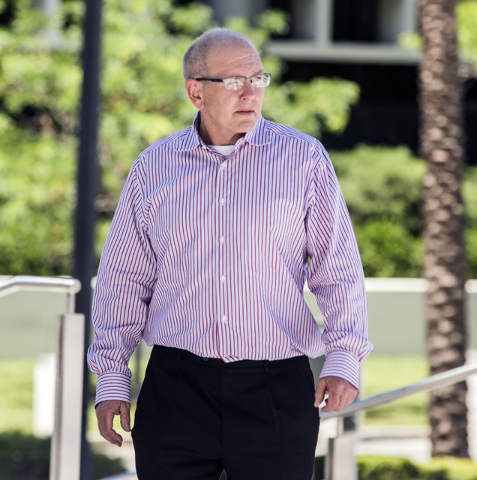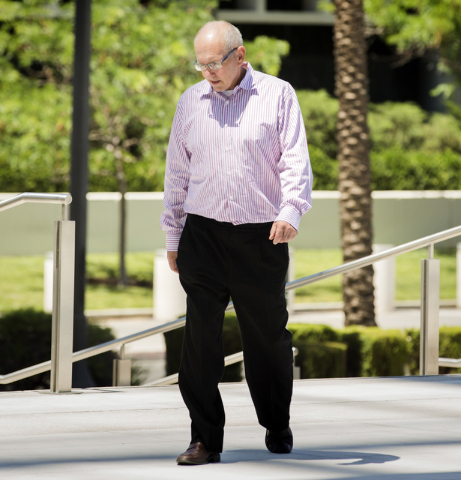 A former Lutheran church treasurer pleaded guilty in federal court Monday to defrauding his congregation of $1.5 million.
Gregory J. Olson, 52, who is free on his own recognizance, pleaded guilty to one count of wire fraud and four counts of tax evasion in the scheme against the Calvary Lutheran Church in Las Vegas.
U.S. District Judge Andrew Gordon set his sentencing for Aug. 18.
As part of his plea deal with prosecutors, Olson agreed to pay $974,816 in restitution to the church and $270,885 to the IRS in back taxes. He also agreed to forfeit another $200,000 to the government.
Olson, who now lives in North Dakota, was indicted by a federal grand jury in September 2012 and his trial, which was to begin on Monday, had been delayed 16 times.
After Olson's plea, defense lawyer Kathleen Bliss said her client is eager to move past the criminal case.
"He wanted to bring closure for everyone, and he's extremely remorseful about all of the pain and emotion that surrounded this whole event," Bliss said.
The Calvary Lutheran Church lost about two-thirds of its membership and had to give up its property under foreclosure proceedings in the aftermath of the scheme, which occurred between 2006 and 2009. The congregation has since changed its name to Spirit of the Desert Lutheran Church.
According to the indictment, Olson carried out the scheme after persuading church members that money was needed for remodeling
From September 2006 to March 2008, Olson took out six mortgages on church property totaling $1.75 million, the indictment alleged. The money was wired to a bank account owned by his company, Ascent Holdings, which was doing business as Ascent Financial Corp.
Olson did not disclose to church officials that he owned the company, and he paid himself $442,500 from the loan proceeds, the indictment alleged.
He also is alleged to have solicited personal donations from church members.
Contact Jeff German at jgerman@reviewjournal.com or 702-380-8135. Find @JGermanRJ on Twitter.