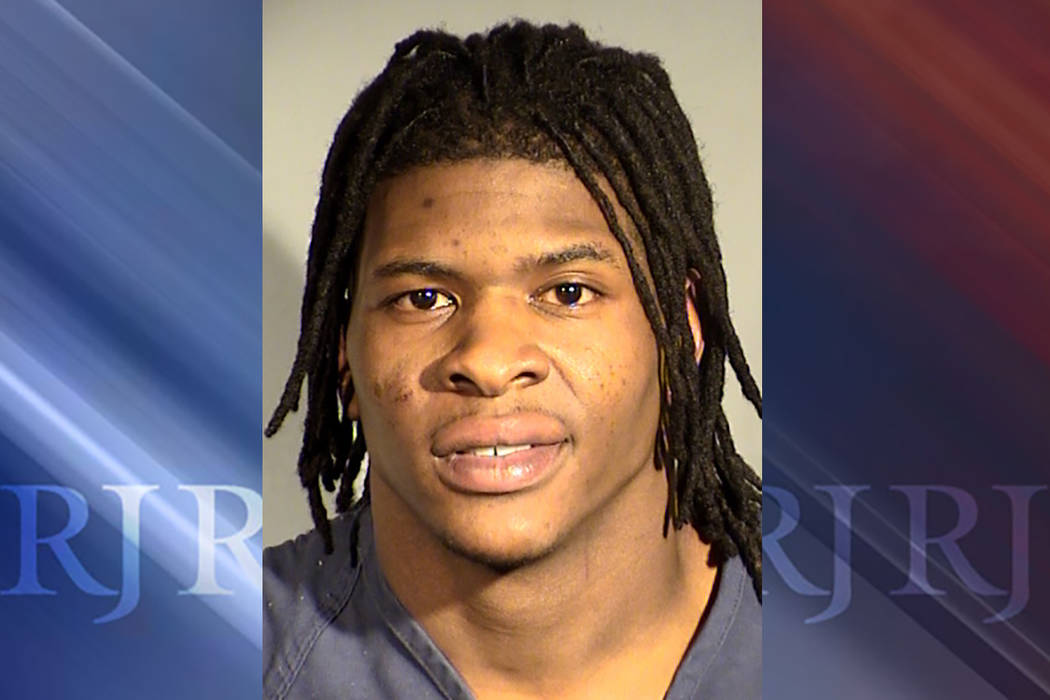 A former college football player embroiled in a rape scandal in Texas was arrested on the Las Vegas Strip on Monday morning.
Tre'Von Armstead was booked into the Clark County Detention Center on misdemeanor charges of domestic battery, resisting arrest and damaging a vehicle. Metropolitan Police Department dispatch logs show the incident that led to the arrest occurred just before 4:30 a.m. in front of The Cromwell hotel and casino.
Officers witnessed the battery and tried to arrest Armstead, but he resisted, said officer Laura Meltzer, a Metro spokeswoman. He kicked and broke a window in the patrol car on his way to the county jail, she said.
Armstead was no longer in custody as of Tuesday afternoon.
Armstead was named in a 2013 rape investigation involving the Baylor University football team, TMZ reported Monday. He was never charged in connection with the incident.
A federal lawsuit filed earlier this year in Texas against Baylor University alleges there was a widespread culture of sexual violence among members of the football team that the school failed to investigate, court records show.
An anonymous Baylor alumna who filed the suit alleged that Armstead and another football player, Shamycheal Chatman, raped her in 2013 after an off-campus party.
The lawsuit asserts that such crimes were common: In the span of four years, 2011 through 2014, there were at least 52 rapes, including five gang rapes, by not fewer than 31 different football players, the lawsuit said.
Contact Wesley Juhl at wjuhl@reviewjournal.com and 702-383-0391. Follow @WesJuhl on Twitter.