Ex-Las Vegas lawyer who bilked clients now accused of stealing from kids
Updated February 9, 2023 - 11:59 am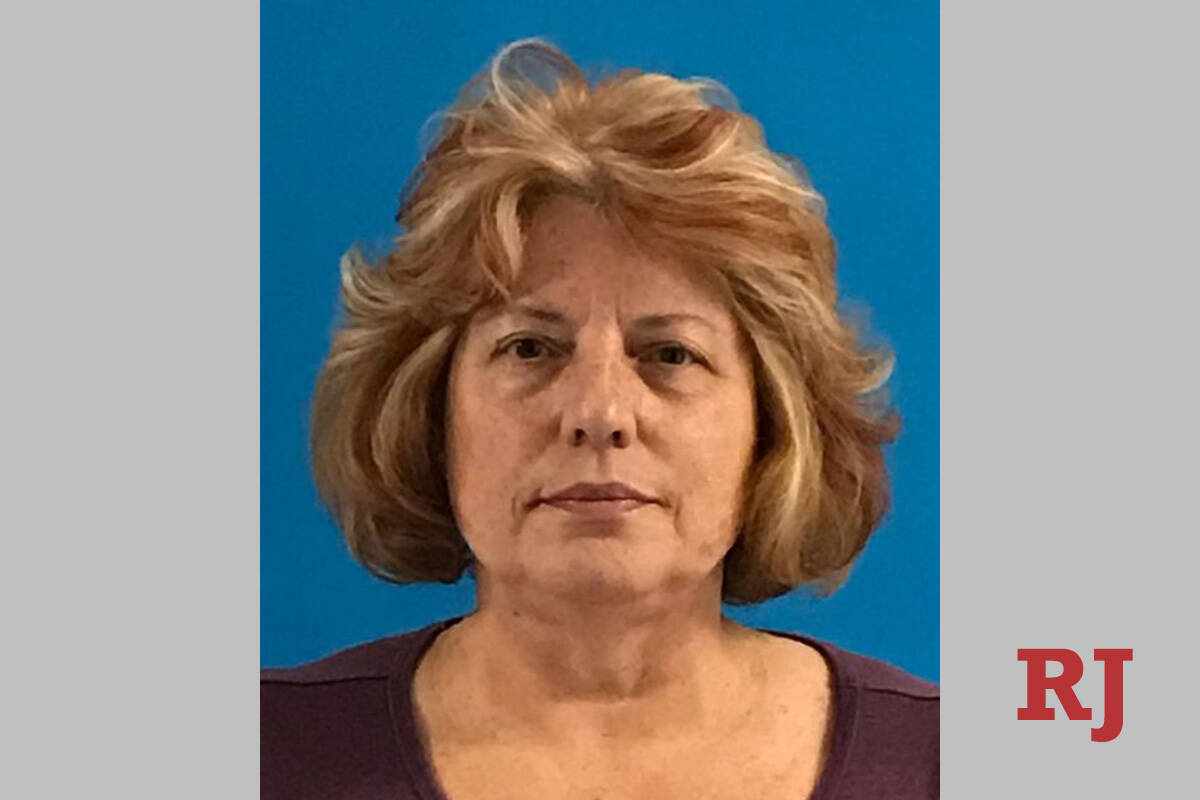 A woman suspected of stealing from a high school rodeo club's bank account in Nye County is a disbarred former Las Vegas attorney who did prison time for stealing tens of thousands of dollars from former clients.
Jeanne Metzger was arrested Feb. 2 and released on bail the next day after the Nye County Sheriff's Office said she made 10 separate purchases using money from the Tonopah High School Rodeo Club's account between February and September of last year, an arrest report said.
According to the report, the purchases totaled $3,039.39.
Metzger, also known as Jeanne Winkler, was sentenced in 2016 to up to seven years in prison — but served just over 2½ years — after she stole more than $140,000 from former clients and pleaded guilty to theft.
A Nye County Sheriff's Office employee confirmed that Metzger and Winkler are the same person.
"Yes, it is the same person," Tamara Davis, an administrative tech at the sheriff's office, said in an email.
Those bilked clients included Las Vegas resident Juanita Thompson, 68, who hired Winkler to represent her in her divorce.
Thompson said she lost about $75,000 to Winkler.
In 2020, the Review-Journal reported that Thompson had received about $2,900 of the $50,000 in ordered restitution from Winkler. On Wednesday night, Thompson said she hasn't received any more money from Winkler.
Reached by phone, Metzger declined to comment and referred the call to her lawyer, Tom Gibson, in Pahrump. Efforts to get a comment from Gibson were unsuccessful.
According to the arrest report, a person — the identity is redacted — who co-founded and ran the Tonopah High School Rodeo Club with Metzger contacted police and shared bank statements showing the purchases.
The person told deputies that she discussed the issue in December with Metzger.
"When confronted by the club's secretary, she stated her daughter probably grabbed the wrong card and she would pay it back," said a Nye County Sheriff's Facebook post announcing the arrest. "This was in December. Since that conversation no attempts for payback have been made."
A deputy went to what the report described as Metzger's business, Sagebrush Dreams, on Feb. 2, in Tonopah, and asked about the purchases. Metzger told the deputy the same thing — that the purchases were accidental and that she would pay them back, according to the report.
(While the report lists Sagebrush Dreams as a tack and feed store, online searches suggest the store is named Sagebrush Dreams Flowers and More.)
The deputy arrested Metzger.
Metzger, who was referred to as Jeanne Winkler in previous Review-Journal news articles, has found herself at the center of disciplinary hearings and criminal proceedings over the years.
In 2011, she lost her Nevada law license over allegations she misappropriated about $233,000 from her client trust account. She was also arrested on state theft and embezzlement charges that same year.
In 2015, a federal judge ordered her to pay a $47,000 share in restitution and serve 100 hours of community service for her role in a scheme to take over and defraud Las Vegas-area homeowners associations.
In that case, she cooperated with prosecutors and became a government witness against former Family Court Judge Steven Jones. Winkler was a victim in a decadelong investment fraud scheme involving Jones and testified that she invested about $392,000 in the scheme — and that about $260,000 of that money came from her client trust fund.
"Someone I thought was my friend totally and utterly betrayed me," Winkler said about Jones as she fought back tears.
While Thompson said Winkler owes her about $75,000 — she said she thinks it should be more when taking into account the toll the entire ordeal has taken on Thompson's life and her mental health.
"I'd love to take her to court but I'm a senior on a budget. If I could find a lawyer who would take my case pro bono, I would gladly split it into two," Thompson said.
In the Nye County case, Metzger faces a charge of felony embezzlement greater than $1,200 but less than $5,000, according to the arrest report.
This story has been updated to reflect that Thompson said she has not received any more money from Winkler.
Contact Brett Clarkson at bclarkson@reviewjournal.com. Follow @BrettClarkson_ on Twitter.