Expert blames Las Vegas crime increase on breakup of Metro's gang unit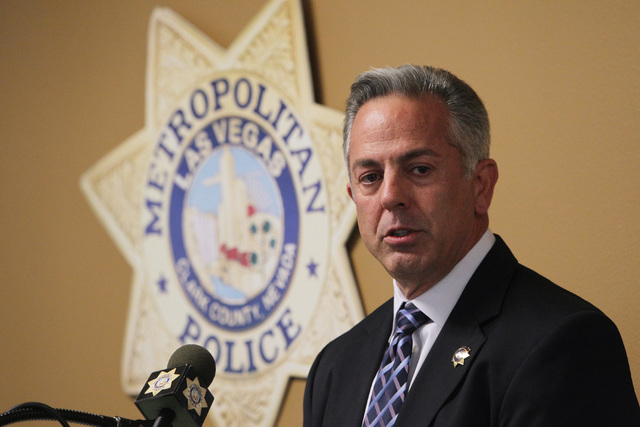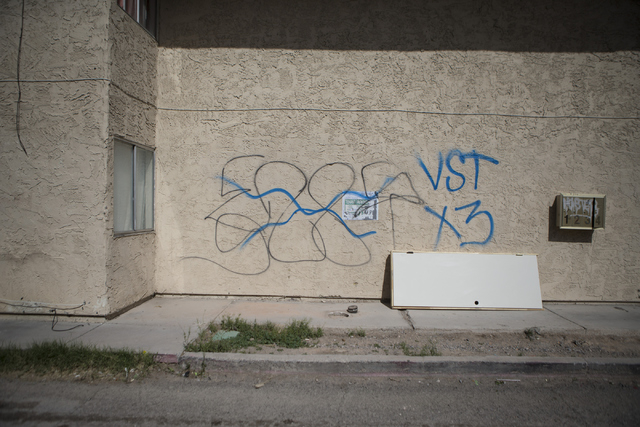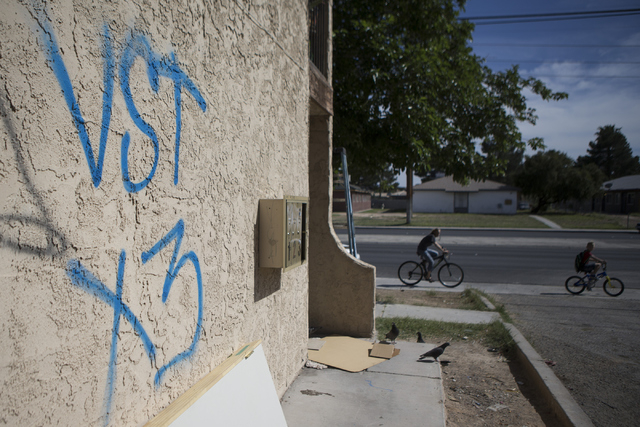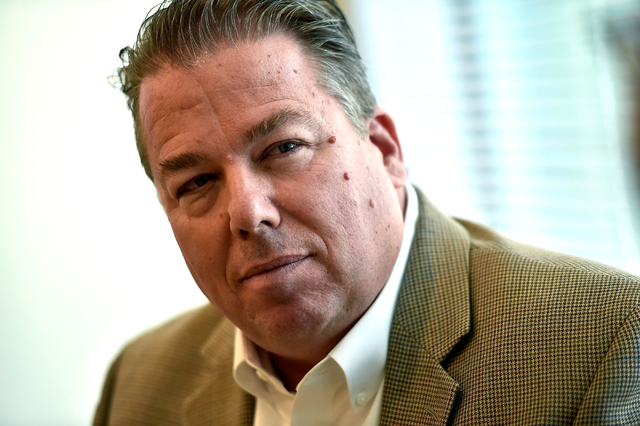 A California gang expert disputes claims by the valley's top cops that this year's spike in violent crimes was caused by an influx of gang members from Southern California.
The problem is the decision by Las Vegas police to decentralize its gang enforcement unit, according to Wes McBride, a retired gang detective with decades of experience in Los Angeles and the executive director of the California Gang Investigators Association.
"They're different than the run-of-the-mill crooks. If you don't know the nuances, you're lost," he said. "A gang cop's job is to make being a gang member very uncomfortable. You've got to be out on the street finding out who they are."
The Las Vegas Valley is in the midst of a violent crime wave, with marked increases in rapes, robberies, assaults and homicides.
As of Saturday, Las Vegas police had recorded a 20 percent increase in sexual assaults over the same period in 2015. Robberies and aggravated assaults are up 25 percent and 24 percent, respectively, from the same period last year.
In 2015 Metro recorded 136 homicides — the highest number in its jurisdiction since the 157 homicides in 2006. And homicides are up 91 percent this year from the same period in 2015.
Homicide rates were higher in the early 2000s in the valley, however. From 2001 to 2006, based on the size of the population at the time, the homicide rate in Metro's jurisdiction ranged from 10.6 to 11.9 per 100,000 people. In 2015, the rate was 8.9 per 100,000, an estimate based on the 2014 population of 1,530,899. The 2015 population for Metro's jurisdiction was not available.
So far this year, the North Las Vegas and Henderson police departments have responded to five homicides each. Las Vegas police had investigated 52 homicides as of Tuesday afternoon.
The department responded to three separate homicides Monday night and early Tuesday morning, and police said at least two of them had gang ties.
Officers arrived at 3223 E. Flamingo Rd., near Pecos Road, just after 9 p.m. Monday to find a man who was shot. He died at Sunrise Hospital and Medical Center. Police said four to five males between 18 and 20 were seen fleeing the area shortly after the shooting.
A short time later, a Lee's Discount Liquor employee was shot during a robbery at the liquor store at 8785 W. Warm Springs Road, near Durango Drive. Three men were seen running away, and the employee died at a nearby hospital.
Metro then responded just after 2 a.m. to a report of a person shot at 1416 Sandhill Road, near Pecos Road and Washington Avenue, where a person was found shot inside an apartment. That person died at University Medical Center.
Las Vegas police Lt. Laz Chavez, from the department's gang intelligence unit, said investigators suspect both the Flamingo and Sandhill homicides were gang-related. He said investigators do not know whether the liquor store shooting involved gang members.
Clark County Sheriff Joe Lombardo and Undersheriff Kevin McMahill both have said publicly that the recent spike in crime likely was a result of California gang members coming into the valley.
On KNPR's "State of Nevada" radio program on March 18, McMahill said gang members from Oakland are "trying to come in and take over some of the local drug trade, and we have friction between a variety of gangs, which has led to some of the shootings that we have."
Lombardo echoed the idea March 29 on the PBS show "Ralston Reports."
Chavez offered up some numbers last week to substantiate the claim.
There was a 13 percent increase in the number of field interview cards, which document police interactions with gang members, involving people from Southern California in 2015, Chavez said. This year, from January through March, there was another 13 percent increase.
"A lot of these gang members seem to think Las Vegas is just a suburb of Los Angeles," Chavez said.
He said he knows of at least 13 incidents this year that involved gang members from Southern California, including a high-profile double homicide off the Strip in February.
A man gunned down two California women — Melissa Mendoza, 27, and Jennifer Chicas, 27 — Feb. 19 after an early morning fight in the parking garage of the Planet Hollywood resort.
Police have said Omar Talley, 30, chased the women with a car and shot them as they tried to drive away. Talley faces charges of murder with a deadly weapon, attempted murder with a deadly weapon, six counts of discharging a gun at or into an occupied vehicle, and six counts of discharging a gun from a vehicle.
Chavez said people who witnessed the fight in the parking garage heard the man yell, "This is east Oakland."
Metro Capt. John McGrath, from the department's organized crime unit, said local gangs also contribute to the problem. The department has documented about 15,000 gang members in the valley.
McGrath said gangs from Southern California do come to Las Vegas, often trading in drugs and women on the Strip, but so do gangs from Arizona and North Las Vegas.
"It's a community problem," he said.
The department is trying to address the issue by decentralizing multiple investigative teams, including the narcotics and gang enforcement units, and by implementing the sheriff's "violent crime initiative," which puts detectives back on patrol through the summer.
But McBride insisted that the department's choice to scale back on its specialty gang units has contributed to the rise in violent crimes.
He worked with the Los Angeles County Sheriff's Department for 35 years, 28 of which were as a gang investigator, and he said dealing with gangs requires a robust, "full-service" unit that understands the nuances of gang crimes. He said effective gang strategies include elements of prevention, intelligence and enforcement.
McGrath, and others at Metro, said the breakup of the gang enforcement unit will help, because it forces all of the substations to share the responsibility of dealing with gangs. Now the gang intelligence unit shares its information with patrol officers throughout the valley.
McBride said Southern California gangs always have come to Las Vegas because of its close proximity, but if they are indeed coming in greater numbers, it is likely because word is out that the city lacks effective gang and narcotics units.
He also said Metro has a motive to attribute the crime increase to Californians.
"If they admit to having a local gang problem, they're seen as being a weak administrator," he said.
Contact Wesley Juhl at wjuhl@reviewjournal.com and 702-383-0391. Find @WesJuhl on Twitter.