FBI billboards ask Las Vegas residents to report opioid crimes
October 10, 2018 - 12:05 pm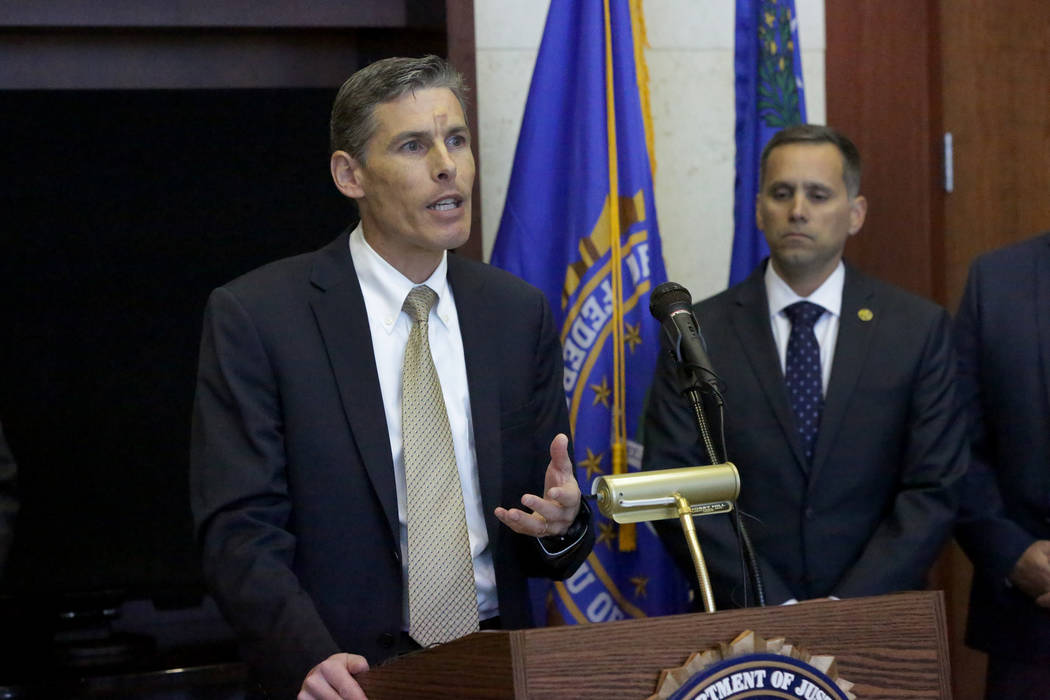 The FBI and other federal law enforcement agencies are using 10 billboards across the Las Vegas Valley to ask residents to report those they suspect may be illegally selling or prescribing opioids, the agency's local field office announced Wednesday.
The agency partnered with the U.S. Drug Enforcement Administration, the U.S. Attorney's Office for the District of Nevada and Clear Channel Outdoor for the yearlong campaign. Aaron Rouse, special agent in charge of the FBI's Las Vegas office, e said at a news conference that a similar campaign on human trafficking led to "dozens of new leads and cases being developed."
"We're hopeful this will have a similar effect," Rouse said.
Rouse said the FBI also has partnered with state regulatory boards to provide education to prescribers on appropriate opioid use.
Residents can visit tips.fbi.gov to anonymously report suspected drug dealers or doctors and other clinicians who they believe are prescribing illegally.
Contact Jessie Bekker at jbekker@reviewjournal.com or 702-380-4563. Follow @jessiebekks on Twitter.